So you want to go solar? How to get started
Photo courtesy of Jefferson Electric
If you've decided to go solar, you probably have lots of questions about what happens next. How do you choose an installer? Do you need to prepare your roof? What is the best way to pay for your new solar photovoltaic (PV) system?
There's a lot that goes into installing a new rooftop solar system. You need to make sure it aligns with your home's unique energy requirements, property characteristics, and budget. That means doing your homework and finding the right installer.
Here's a step-by-step guide for how to get started:
Step 1: Determine whether your property is a good fit for solar
The location of your property and the direction of your roof will influence what you can expect to pay for your system and how much electricity your solar panels can produce day to day. Solar installation costs, for example, tend to be lower in sunnier places such as California. The same solar panel in a sunny location will also produce more electricity than it will in a less sunny place.
South-facing roofs are ideal for solar because the panels will capture sunlight at its strongest for the longest time each day. East- and west-facing roofs are also a good fit because they soak up the morning and evening sun, though you may need more panels to account for the slight decrease in efficiency. North-facing roofs don't tend to get enough sunlight. If this describes your roof, you may want to consider putting solar panels in another location, such as on the ground, on top of an awning, or over a carport.
Step 2: Decide how to pay for your solar PV system
Factors such as the size of your system, the products and equipment used, and the suitability of your roof all influence how much your solar PV system will cost. On average, solar PV systems in the U.S. cost between $17,430 to $20,650 after taking into account the federal investment tax credit (ITC), which allows any homeowner to deduct 30% of the costs of installation from their federal income taxes.
Paying for your system up front
If you're going to pay for your solar PV system up front, there are many incentives to help lower your costs. In addition to the federal ITC, many states have their own incentives to lower installation costs or reward you for the clean power your system produces. Those incentives include rebates and/or net metering, where you can earn credits on your energy bill for selling any excess energy your panels generate back to the grid. The Database of State Incentives for Renewable Energy & Efficiency shows what incentives are available by state.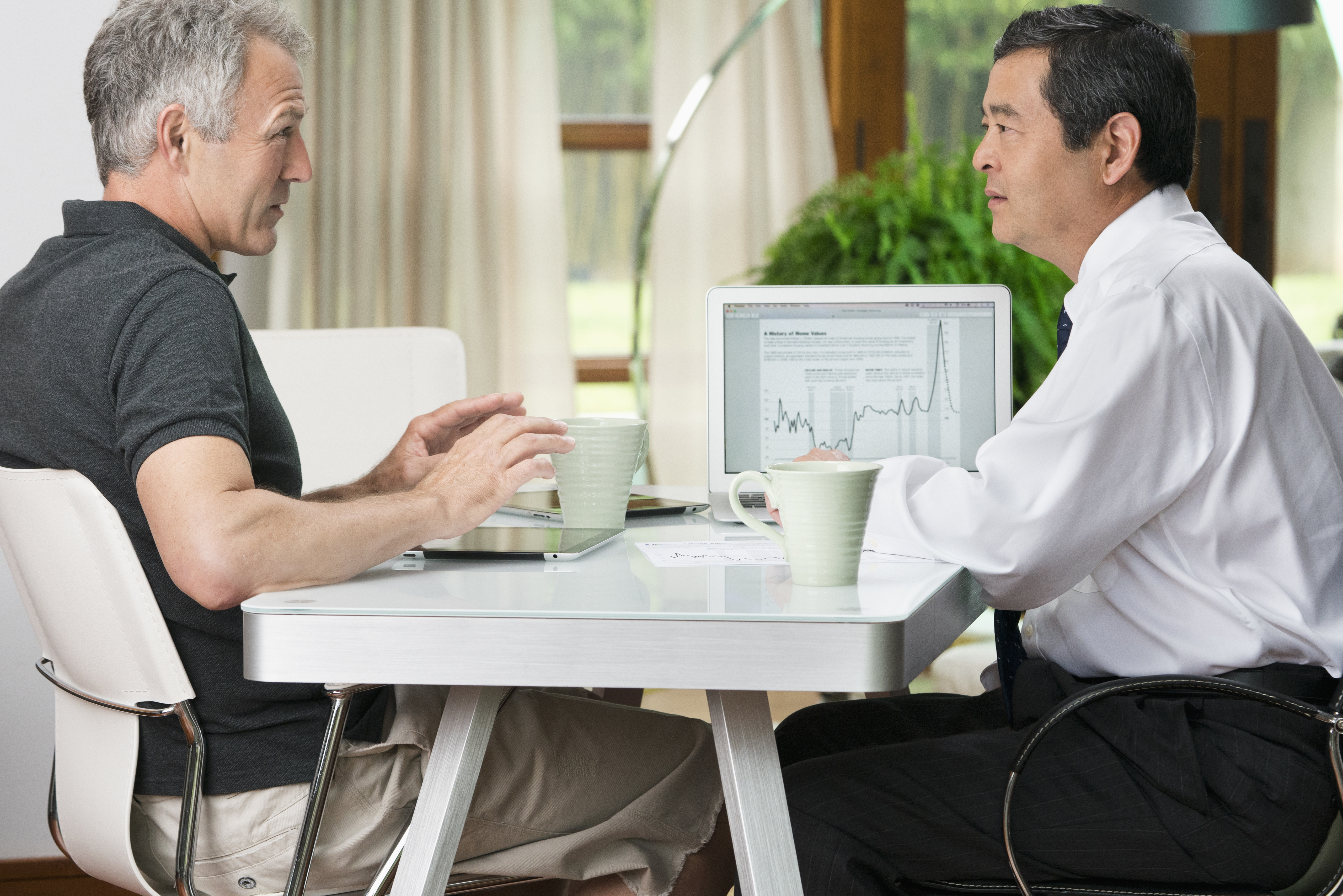 In addition to cash incentives, 36 states offer property tax exemptions, which means any additional value your solar system adds to your home is waived for tax purposes. In other words, if the value of your home increases because of your solar panels, you will be taxed as if they weren't there. And 25 states offer sales tax exemptions to reduce the upfront costs of purchasing solar panels and equipment.
Getting a loan to pay for your system
Some regions also offer low-interest loans to support homeowners planning to install solar. In Michigan, for example, homeowners can receive a loan for energy-efficiency upgrades including solar panels and batteries. You will still own your panels and in many cases lower your monthly energy bills, but you won't have to fully pay for your system up front.
Leasing solar panels
Finally, you can lease solar panels if you're not ready to buy them outright. You'll still get the benefits of powering your home with renewable energy, but you won't be eligible for rebates or tax incentives.
Step 3: Understand your home energy needs
Knowing how much energy your household uses and any areas where energy is being wasted, such as through cracks in walls or drafty windows, is so valuable before going solar. Knowing where and how to make energy-efficiency improvements will make your free, clean power go farther.
This is where a home energy audit can be invaluable. An audit will assess your energy consumption and identify and recommend areas where you can make upgrades for better energy efficiency. Upgrades could be as simple as filling cracks in the walls, replacing lights, or swapping out your older appliances. These improvements will lower the amount of electricity you use so that the power from your solar panels meets more of your needs.
Step 4: Consider your future plans
When you work with a solar installer (more on that in a minute), they'll analyze your energy bills to design a system that's the right size to meet your needs. That's why it's critical to tell them about your future energy plans. For example, do you plan on purchasing an electric car or investing in a new swimming pool? These will increase your household's energy consumption, which may mean you need to add more panels to your system in the future.
By making your installer aware of your plans, they can account for them in their design, making it cheaper and easier to add more panels in the future.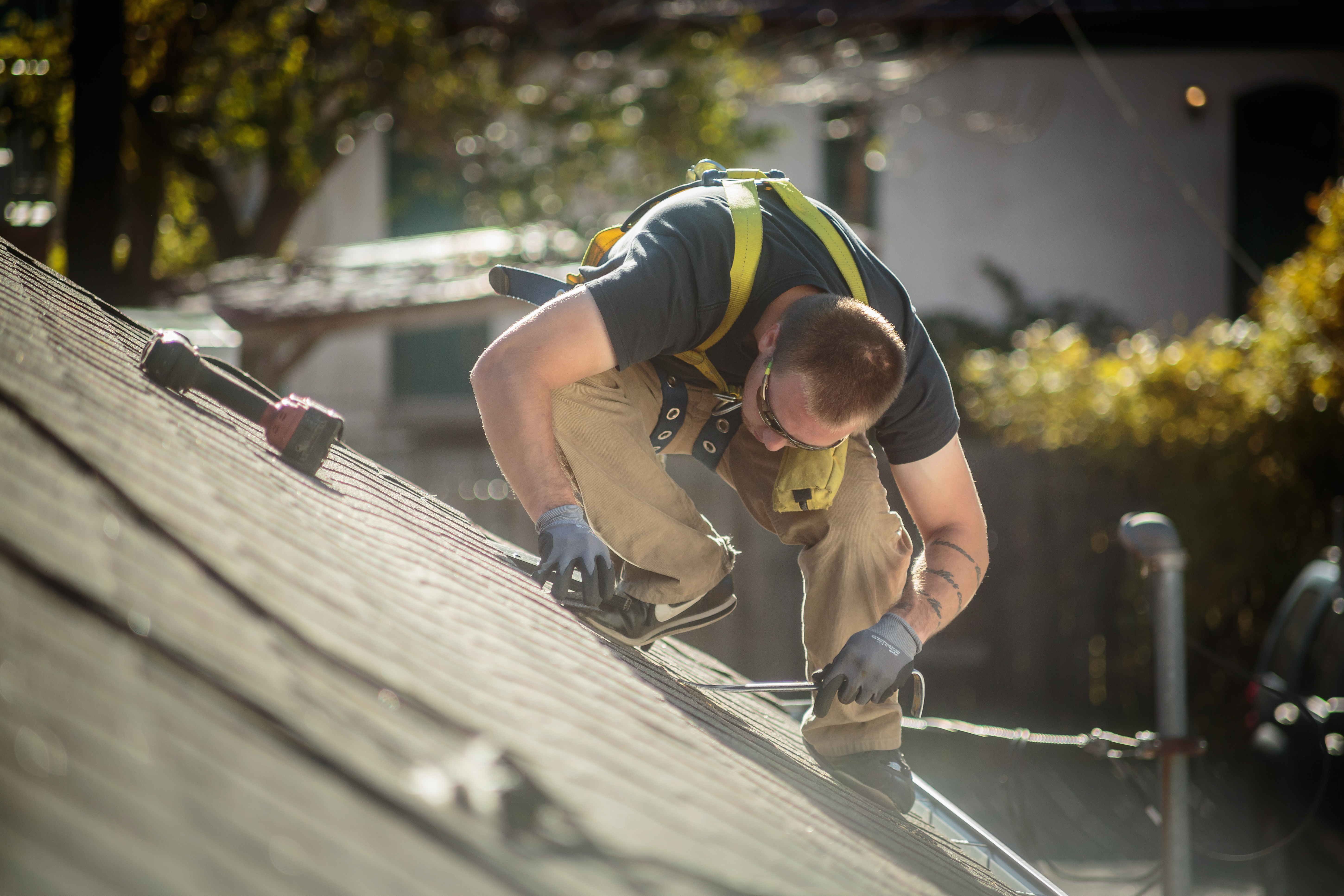 Step 5: Select an installer
You have a lot of choices when it comes to finding a solar installer, which can feel daunting. Gather quotes from several installers so you can compare their offerings, including their certifications, their track record and experience, warranties, and online reviews. Sites such as EnergySage and Solarreviews.com are helpful for showcasing customer feedback on different installers. Panasonic's network of trusted, vetted installers is also a great place to start.
Comparing warranties is really important. You should have three covering the product and equipment, performance, and labor. Most product warranties are for 25 years, and high-quality solar panels should offer a minimum power output performance of 90% in year 25. Labor warranties can vary. Panasonic offers a labor warranty as long as 25 years.
Step 6: Prepare your roof
Your installer will examine your roof, but there are some things you can do ahead of time to make your solar installation easier. Check your roof for shady areas and obstructions. While solar panels do produce electricity in the shade, the amount of power they produce can be much smaller. It's a good idea to make easy fixes, like trimming trees and removing foliage, before installing solar panels.
You should also check the quality and age of your roof. Fix any holes, weak spots, or other damage before installing solar panels. Rooftop solar systems can last for 25 to 30 years or more, so if any part of your roof needs replacing, you should do this before installing your panels.
Once you've decided to go solar, the process is just starting. Do your research and look for a trusted, reputable installer — this will make the design and installation process much easier, ensuring that your solar PV system meets your energy needs and doesn't overstretch your budget.
When you're ready to get started, check out Panasonic's library of resources to help you begin your solar journey through every phase of ownership.