What size solar system is right for you?
Photo Courtesy Orange County Solar
The design and size of your rooftop solar system depend on a number of factors: the location of your home, its energy requirements, and your roof characteristics. Most homes theoretically have enough roof space for a solar system that can meet the household's full energy needs. But the sun doesn't always shine, and not all roofs are placed optimally for solar power, which means the amount of electricity your panels generate will vary from day to day.
An experienced solar installer will help you understand all the factors that impact the design of your solar panel system and create a system that meets as much of your energy demand as possible. Here's a closer look at questions to discuss with your installer:
Do you plan to stay connected to the grid or go fully off-grid?
Both the number of solar panels you install and their efficiency determine the amount of energy your system can generate. The average home needs somewhere between 17 and 21 solar panels to meet all its energy requirements. But solar panels don't operate at full efficiency all day, every day. Instead, the amount of power they generate varies based on weather, the season, and more.
That's why many homeowners who go solar choose to remain connected to the grid and/or add battery storage to their system. This means there's another source of power available when your panels aren't producing enough electricity. Adding battery storage can also help maximize your investment by storing your free solar energy for you to use later, such as when electricity prices rise.
How much electricity does your home use?
An installer should ask to see a copy of your energy bills to understand how much you pay and the amount of electricity your household typically uses. This information will help them accurately size your system so it can meet as much of your energy demand as possible.
How sunny is your home?
The amount of sunlight that reaches your solar panels directly affects how much electricity they produce. If you live in a sunny area, you will likely need fewer panels to meet your energy requirements. If you live in an area with more shade or even fewer daylight hours, you'll need more panels.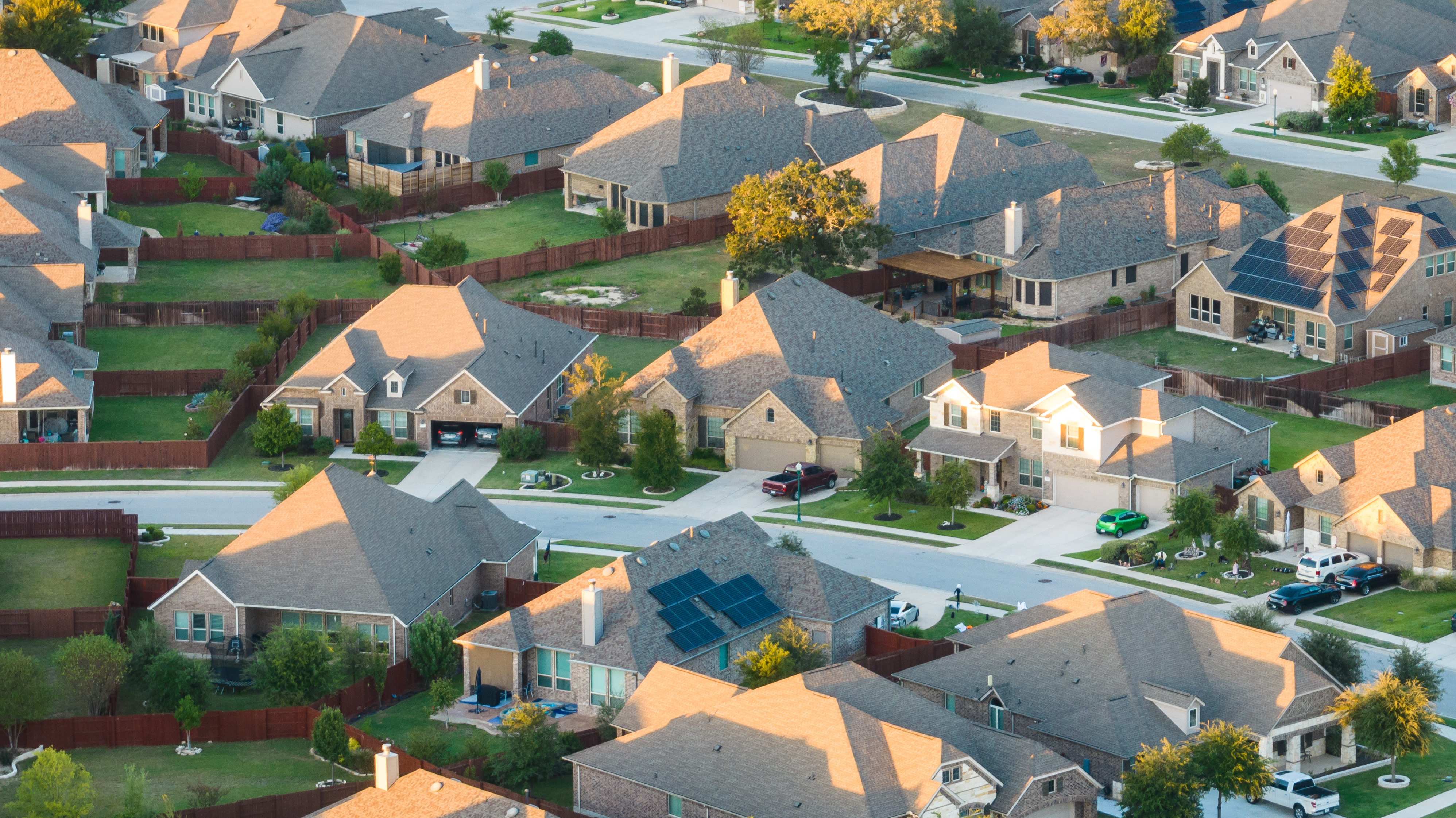 What is the efficiency of your solar panels?
Solar panels convert on average between 15 and 20% of the sunlight that reaches them into electricity, with the most efficient reaching as high as 23%. Panasonic's solar panels range from 19.2 to 22.2% efficiency. While higher-efficiency panels are slightly more expensive, you typically need fewer of them to meet your energy needs. This is particularly useful if you have limited roof space.
What is the size and orientation of your roof?
The size of your roof determines how many panels can fit on top of it. The orientation of your roof (i.e., whether it faces north, south, east, or west), plays a big role in how much sunlight your panels are exposed to and therefore how much electricity they can produce.
South-facing roofs are ideal for solar because the panels will capture sunlight at its strongest, for the longest amount of time each day. East- and west-facing roofs are still a good option, but you may need a few more panels to account for the slight decrease in efficiency.
Are you including battery storage?
Different batteries have different capacities, which means the amount of solar electricity they can store and disperse varies. If you plan on installing a battery with your solar system either now or in the future, it's important to let your installer know so that they can accurately align the size of your solar system to the capacity of your battery.
What are your future energy plans?
If your energy requirements are likely to change in the future — maybe you're planning to build an addition on your house, install a swimming pool, or buy an electric car — you may need to expand your system by adding more panels. Discuss potential increases in energy demand with your installer so they can account for any space concerns or potential changes down the line when designing your initial system.
An experienced installer will work closely with you to understand your energy requirements and the unique characteristics of your property. This way, your solar system will be optimally designed to meet as much of your energy needs as possible, keeping your energy bills low and protecting you from future increases in electricity costs. When you're ready to go solar, check out Panasonic's library of resources to help you every step of the way.