Panasonic solar in 2023 and beyond
Photo courtesy of Western Solar - Bellingham, WA 
In 2021, Panasonic made a big decision — to contract its solar panel production to original equipment manufacturers (OEMs). Two years later, the decision has allowed Panasonic to become an even better partner for installers and customers.
What was the switch?
Two years ago, Panasonic announced that it would discontinue production of solar panels at its Malaysian and Japanese factories by March 2022 and bring in a subcontracted partner to take over that work. This created confusion in the market, with some reports mistakenly claiming that Panasonic was exiting the solar market entirely. 
The company wanted to be very clear — this did not mean that Panasonic was leaving solar behind. Rather, it made a strategic decision to focus on designing an ecosystem of residential energy products, including solar panels, instead of focusing exclusively on manufacturing. Panasonic knew this change in strategy would enable it to bring the latest solar technology to installers and consumers more quickly and at competitive prices, as well as to sell other components of the whole-home energy solution. 
Since then, consumers and members of Panasonic's Residential Installer Program have continued to depend on Panasonic for solar panels, batteries, and other energy management products. The only difference is that the company is now using an OEM to make those products.
Many companies, including sellers of some of the most popular smartphones and tablets, use OEMs to physically manufacture products, which are then sold under the name brand. The same holds true in the solar space — many solar companies have made similar manufacturing strategy changes that enable them to sell company-branded modules made by the OEMs.
Why did Panasonic switch to OEMs?
Over the last quarter-century, Panasonic made considerable progress in efficiency and output and increased its manufacturing capacity by opening new production lines and facilities. However, in recent years, the solar industry has changed significantly. For example, the cost of solar panels and cells has dropped while new technologies, which require bigger upfront investments, have cropped up.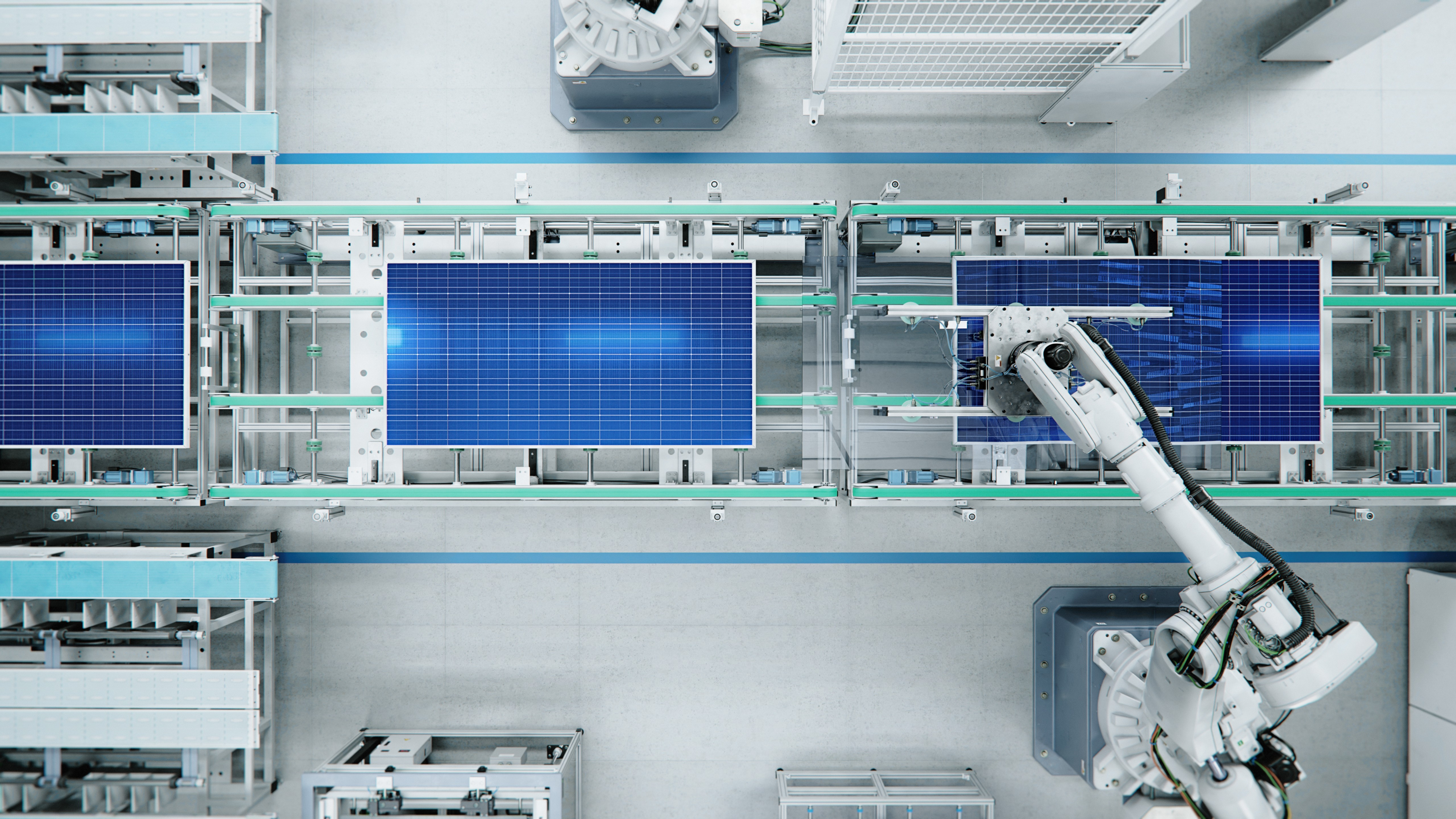 By 2021, it was clear that those factors had made manufacturing solar panels a low-margin business category. That made it challenging for manufacturers to keep up with the continuous investment in new machinery necessary to adapt to new technologies.
Outsourcing the manufacturing would allow Panasonic to focus on designing and selling the absolute best products, which easily integrate together. Now, each component is designed, developed, and sold by Panasonic, but made by contract manufacturers following Panasonic quality standards. 
The result — 25 years of solar innovation with no end in sight
Two years later, Panasonic can say with confidence that switching to contract manufacturers has allowed the company to focus on creating better options for its customers and a better experience for its installers. 
Focus on the customer
Panasonic's approach is more customer centric, not company centric — the team has been able to focus on what the customer needs and how to provide that to them. That means expanding beyond solar panels to offer new solutions for battery storage and inverters, which are more important than ever considering upcoming and proposed changes to net metering in states such as California. Panasonic has been improving its solutions to decrease hardware costs and increase efficiency for customers, for example through enhancing the inverters for its solar-plus-storage systems.
Ultimately, Panasonic's goal is to give customers peace of mind by providing one place to go for a total home energy solution. With storage becoming a must, homeowners are buying their solar-plus-storage system with four or five different companies involved — one for solar, one for storage, one for the inverter, one for racking. If something goes wrong, there's a lot of finger-pointing but not a lot of responsibility.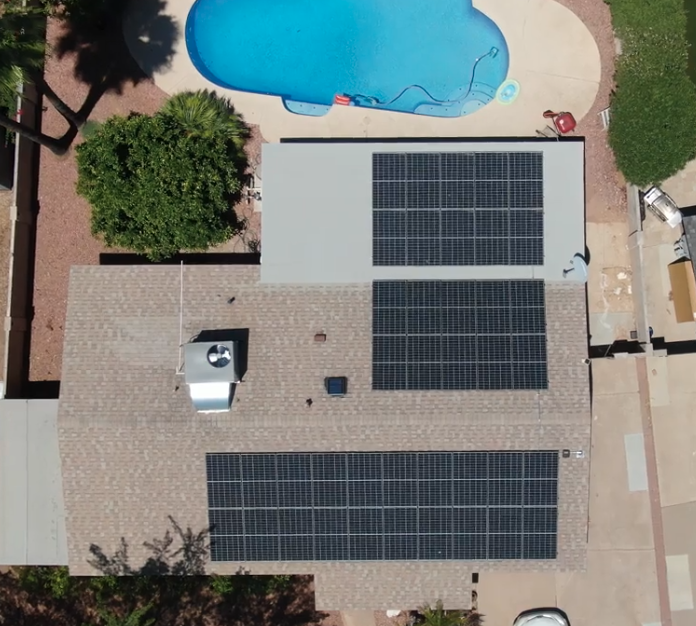 Photo courtesy of iVee League Solar - Scottsdale, AZ
In the past two years, Panasonic has been able to work toward offering the entire system under one brand and one warranty to give peace of mind to homeowners. With Panasonic, you get a high-quality system with a 25-year parts, performance and labor warranty, which nobody else does. If the need for repairs arises, you know exactly where to go to resolve it. The company wants to provide you with a world-class system from a long-term partner, a good product, and a trusted brand.
Focus on sustainability
Panasonic has always been a sustainability-minded company, and recently committed to do even more to address our own carbon footprint. Under the GREEN IMPACT initiative, Panasonic set a goal of achieving net-zero emissions in its operations by 2030.
Whatever Panasonic does at the corporate level, the Eco Systems team helps make sure that the company is not just talking the talk, but also walking the walk. That means ensuring that it provides a product that helps the company, customers, and the country by making clean energy more accessible to more homeowners.
Focus on a national network of expert installers
Another advantage Panasonic has seen is its ability to be more nimble in making sure that installers have the latest and greatest products. When Panasonic manufactured its own panels, its ability to change solar cell configurations was limited by older technology and machinery. That meant that the company couldn't easily make the jump from five- to six-inch cells, for example.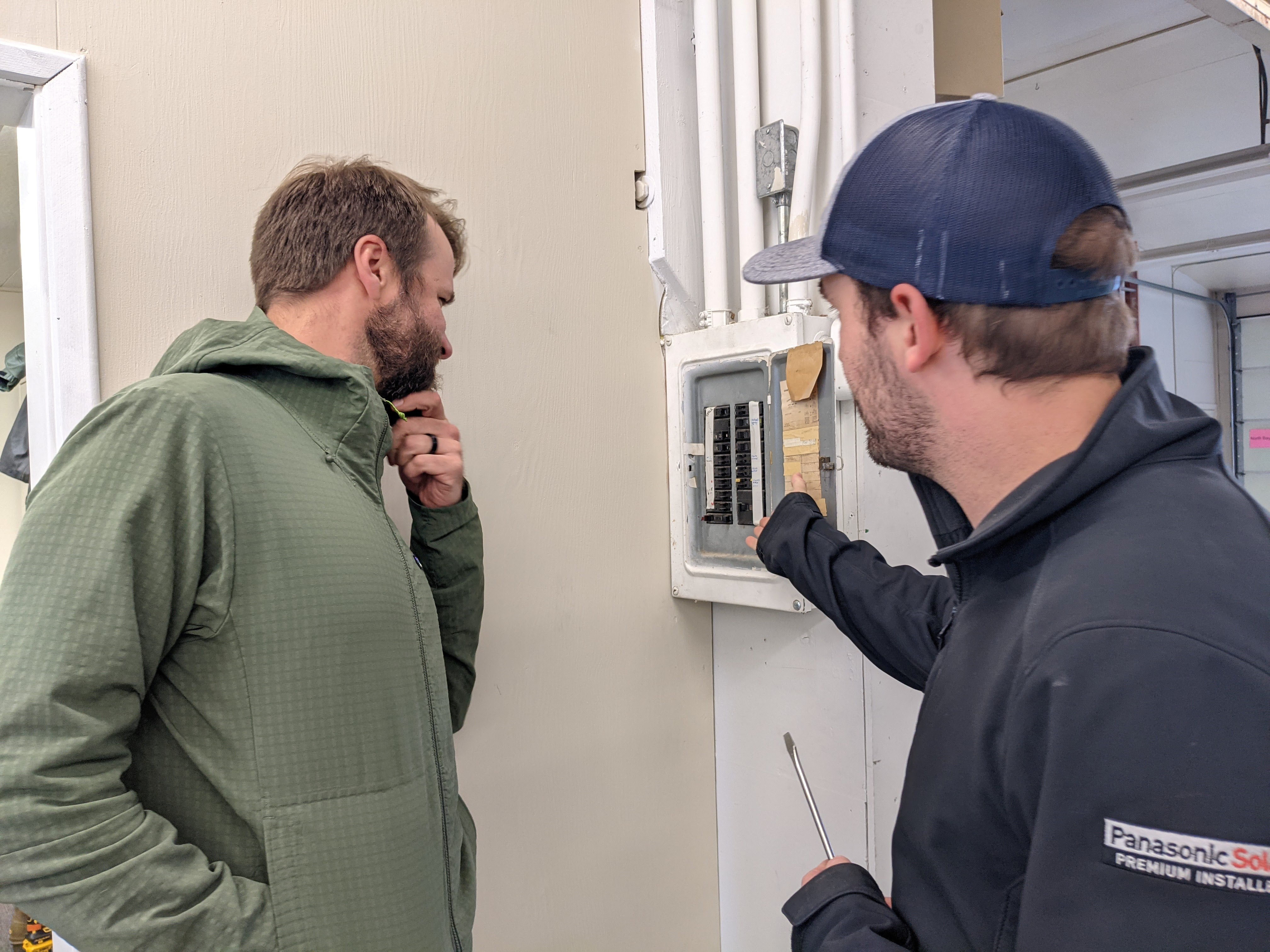 Photo courtesy of Western Solar 
With contract manufacturing, however, Panasonic has the flexibility to change the product and keep up with the fast-moving industry. It's more nimble and can better meet what the market requires. It's also able to offer installers better prices; when you're buying industry-standard products, you get a good price because they're being manufactured at scale. 
Critically, Panasonic is also able to maintain an extremely high-quality product. Even though OEMs manufacture the equipment, Panasonic does all the quality testing and requirements, which are three times more rigorous than the industry mandates. That's why the company can stand behind its 25-year warranty — it doesn't tarnish the Panasonic brand by selling anything that doesn't have the highest quality. Installers know that they're always providing customers with the best options from a trusted brand.
So while there have been changes "behind the scenes," everything about how installers and consumers experience Panasonic Solar has stayed the same, including the company's 25-year warranty, commitment to product quality, and the high level of service that people have come to expect from Panasonic.
Is solar on your radar this year? Check out Panasonic's Total Home Solar Energy Solutions and find out the benefits of going solar with one of America's most trusted brands.