Is my roof suitable for solar panels?
When it comes to solar panels, not all roofs are created equal — some roofs make solar panel installation much easier than others. Characteristics such as the direction of your roof, the angle of its slope, and its materials all contribute to the ease of solar panel installation. 
Before hiring an installer to design a solar energy system for your home, you'll want to understand your roof's features so you have a better idea of costs, timelines, and feasibility. Here's how the design of your roof can affect solar installation and some other considerations of placement. 
Roof orientation
For homes in the northern hemisphere, south-, east-, and west-facing roofs are all suitable for solar. South-facing roofs in particular are ideal because the panels will capture sunlight at its strongest for the longest time each day. East-facing roofs capture the morning sun, and west-facing roofs soak up evening sun. While it's possible to install panels on a north-facing roof, an installer will likely need to use special mounting equipment, which significantly increases costs.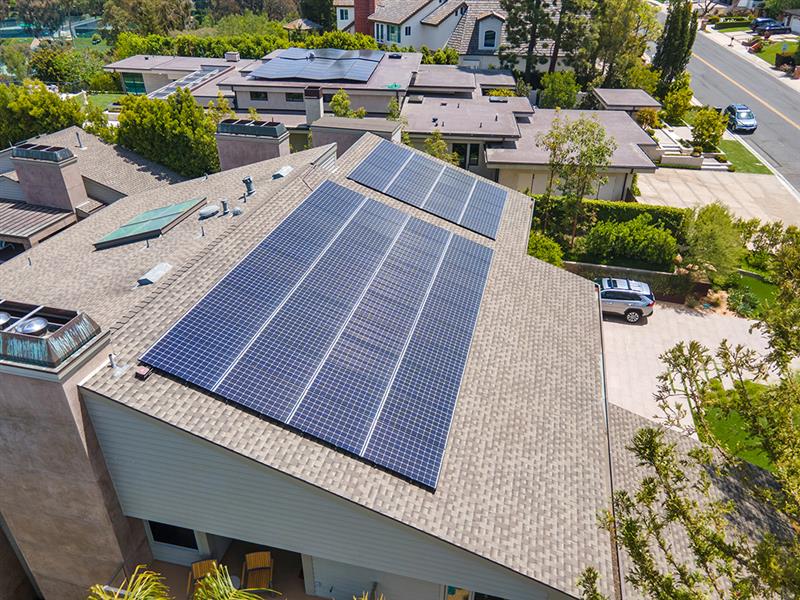 Photo courtesy of Orange County Solar
Roof pitch
Angle solar panels to face as close to the sun as possible so they capture the maximum amount of sunlight throughout the course of a day. The ideal angle is usually between 30 and 40 degrees, which means that pitched roofs with a gentle slope are ideal for solar panels. Steeper roofs carry installation risks and may require specialized equipment.  
Flat roofs can offer more flexibility since your installer can position your solar panels to face south and mount them at an optimum angle regardless of the direction the house faces. Keep in mind that flat roofs do sometimes require specialized equipment, which can add to the price tag. In some areas, you may need to shop around to find an installer with experience working on flat roofs.
Roof shading
Solar panels continue to generate electricity even in the shade, though the amount of power they produce can be much less. For example, solar panels under clouds and shade produce about half as much energy as they do in direct sunlight. Before you hire an installer, you'll want to examine your roof to identify shady areas and obstructions. It's a good idea to make easy fixes, like trimming trees and removing foliage, before installing solar panels.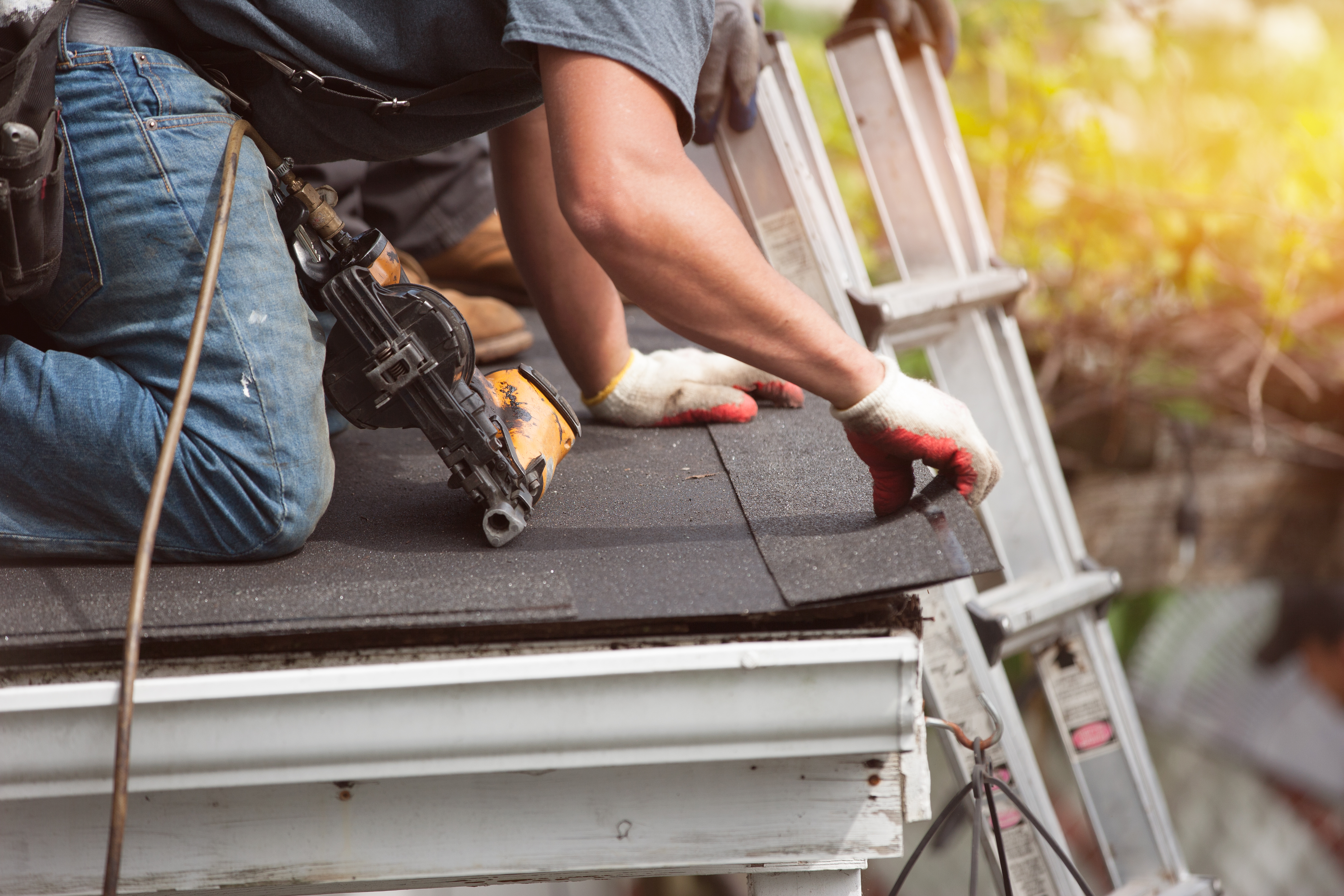 Roof material
Some roof materials are better suited to hosting solar panels than others. The most common roofing material in the U.S. is asphalt shingle, one of the best and easiest materials on which to install solar panels thanks to its flexibility and durability. Spanish tiles, clay tiles, and standing seam metal roofs are also straightforward.  
Slate, wood, and terracotta roof tiles are particularly challenging materials as they're much more brittle and can easily break under the weight of solar panels. These types of roofing materials will require specialized mounting equipment and components, which can increase installation costs.
Roof size
The square footage of your roof determines the number and size of the solar panels you can install, which in turn affects how much power your system can produce for your home. EnergySage research shows that most U.S. homes have more than enough roof space to fit a solar system capable of meeting the household's day-to-day energy needs.
In fact, the average U.S. homeowner can install 97 panels on their home if they use every square foot of roof space. Maxing out your roof with a solar panel system would generate as much as five times the amount of energy you would need to run your whole home on solar. 
Roof condition
A rooftop solar system can last for 25 to 30 years or more, so you want to ensure your roof is in good condition before going ahead with an installation. Fix any holes, weak spots, or other damage before installing solar panels. If you're unsure of your roof's condition, enlist a reputable solar installer to perform a thorough inspection and evaluation prior to designing and installing a system. 
How can I optimize my solar installation? 
Even if you have an ideal roof for solar, you'll still have certain times throughout the year when your panels don't produce much electricity, such as on a cloudy day, and other times when the panels produce more power than your household can use. Optimize your solar installation by pairing your panels with battery storage so you have surplus energy when you need it — at night, on cloudy days, during a blackout, or when utility energy prices peak.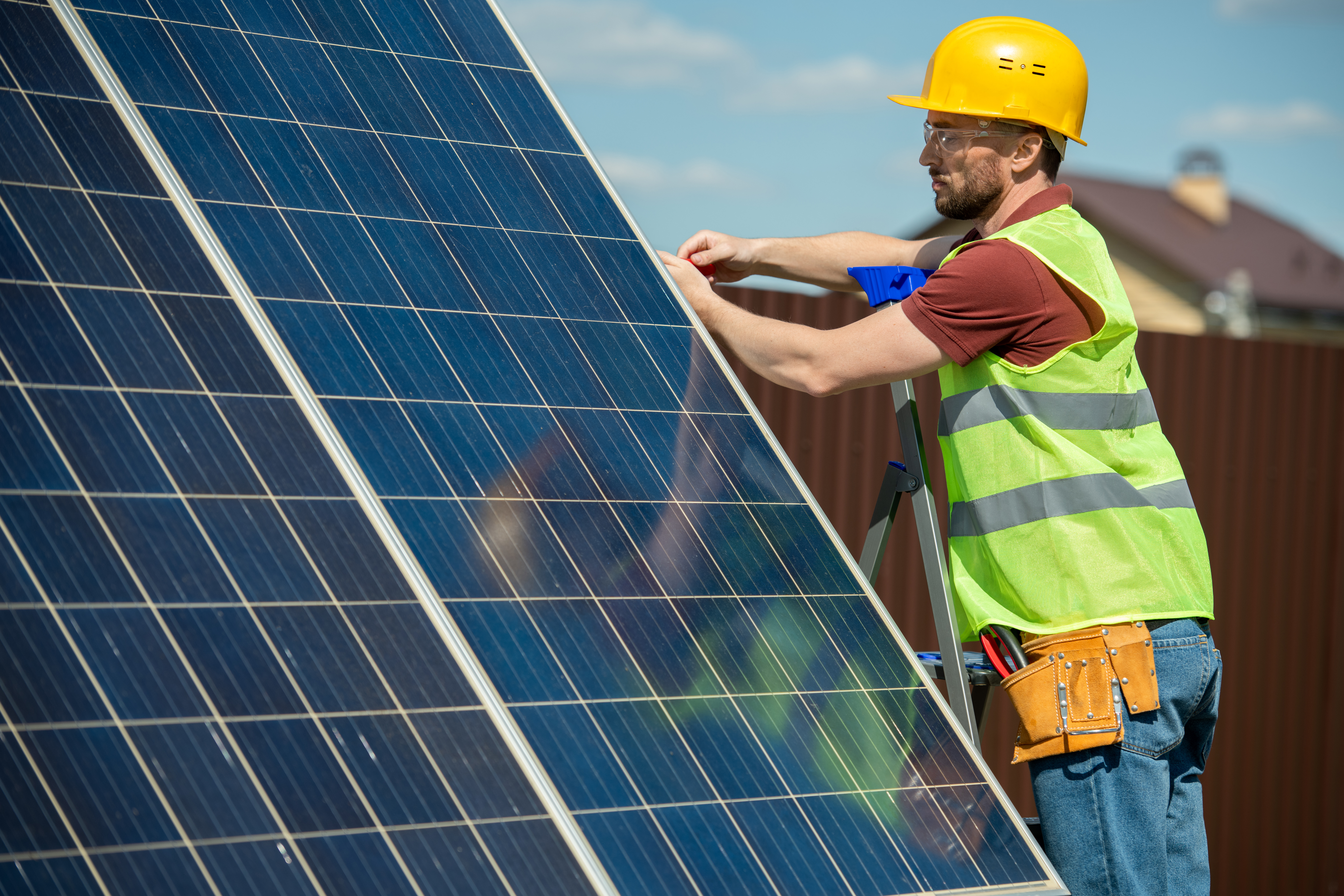 What if my roof is not suitable?
Even if solar panels on the roof aren't the best option for your home, you can still enjoy the benefits of solar power by installing panels elsewhere on your property. Here are two ideas: 
Ground-mounted solar
Ground installation opens up more options when it comes to positioning panels in the sunniest spot. Though a ground-mounted solar system may be more expensive than rooftop solar, you'll likely have the option of installing more panels to meet more of your household's daily energy needs, which in turn will reduce your electricity bill. 
Carport solar
Solar carports are canopies with solar panels on top, specifically built to cover parking areas. This makes them a good alternative for homes without a suitable roof or available land.  This type of solar system can be expensive for homeowners because it typically involves building a new structure, but costs are still comparable to ground-mount and rooftop systems. 
No matter where you choose to install solar panels on your property, you'll provide your household with a source of renewable electricity you can use to offset high and volatile utility energy prices. While some homes are better suited to solar than others, there are plenty of options available to help ensure you reap the maximum rewards of your solar installation.  
A vetted and certified solar installer that has experience in your local area can work with you to explore available options and design a solution that meets your household's energy requirements and budget.
Learn more about how an authorized Panasonic installer can help you figure out the most efficient solar installation for your home.