Does solar power eliminate your electric bill?
When you consider installing solar power, the first thing on your mind will likely be how much of your energy needs will the system cover. Designed properly, a solar array can meet most or all of your electricity needs, but there are multiple factors to consider.
The first is how much power you use. We measure your power draw in kilowatts (kW). We define the energy you use based on the amount of power drawn in an hour, which we call kilowatt hours (kWh). According to the US Energy Information Administration, the average US household consumes around 11,000 kilowatt hours (kWh) per year. That is, one kilowatt of power running for 11,000 hours.
The number of daylight hours suitable for solar production each year is far less than that, meaning you'll need more than a kilowatt of solar power to keep your home running.
Exactly how much solar power you need depends on other factors including your location, the weather, the efficiency of your solar panels, which direction your roof is pointing, and whether anything casts shade on it. You can enter your exact details into the National Renewable Energy Laboratory's PVWatts calculator to get a precise figure. According to that site, with the default settings, you'd need a little under 6.5 kW of solar power to produce 11,000 kWh of energy per year in Las Vegas. In rainy Portland Oregon, you'd need a little under ten kW.
These figures make it plausible for many people to run their whole house on solar energy. Remembering that there are many variables, you can expect around 5kW of energy from a solar array that takes up around 400 square feet of roof space.
Making up for downtimes
The drawback of solar is that those power-producing hours are not evenly distributed. Solar arrays overproduce power during the day but provide nothing at night. For this reason, many solar users choose to stay connected to the grid. In some states, you can take advantage of net metering contracts that let you sell excess electricity back to your electrical utility when you have it, offsetting your power usage at night. This also has the benefit of letting you pay for power at off-peak rates.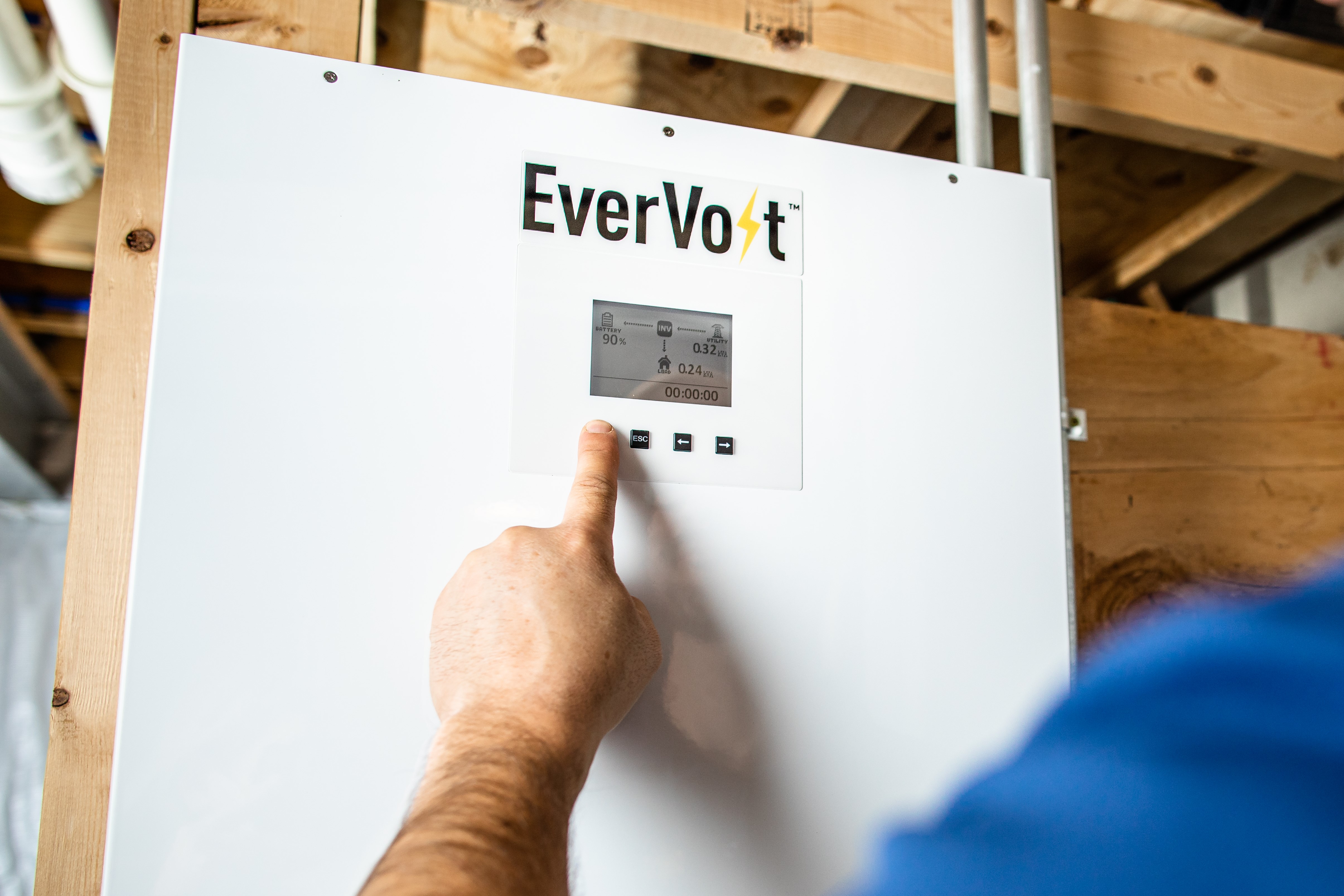 The alternative for those without a net metering option or who want to eliminate their grid dependency altogether is to install batteries. Modern lithium-ion battery technology has come a long way. These units can store your excess power during the day and keep your home running at night. They're designed to handle your essential loads, and larger units can typically store up to around 100 KWh of energy.
Batteries are useful for more than night-time energy, providing a useful backup for power outages. They also boost your safety by providing an alternative power source for things like home security systems that normally rely on the grid. That prevents people disabling your burglar alarm by flipping a breaker. Using a battery also enables you to regulate your use of grid power to avoid higher prices during times of peak demand.
How to measure your power draw
Monitoring your solar power production is an important part of running a system. Combined with electricity usage data, it will help you to determine how closely your solar power production matches your home needs. There are a range of monitoring apps available that will deliver data for your array, sometimes on a per-panel basis, and will even monitor your battery levels. Your solar panel installer will typically provide a solar array monitoring app with your array.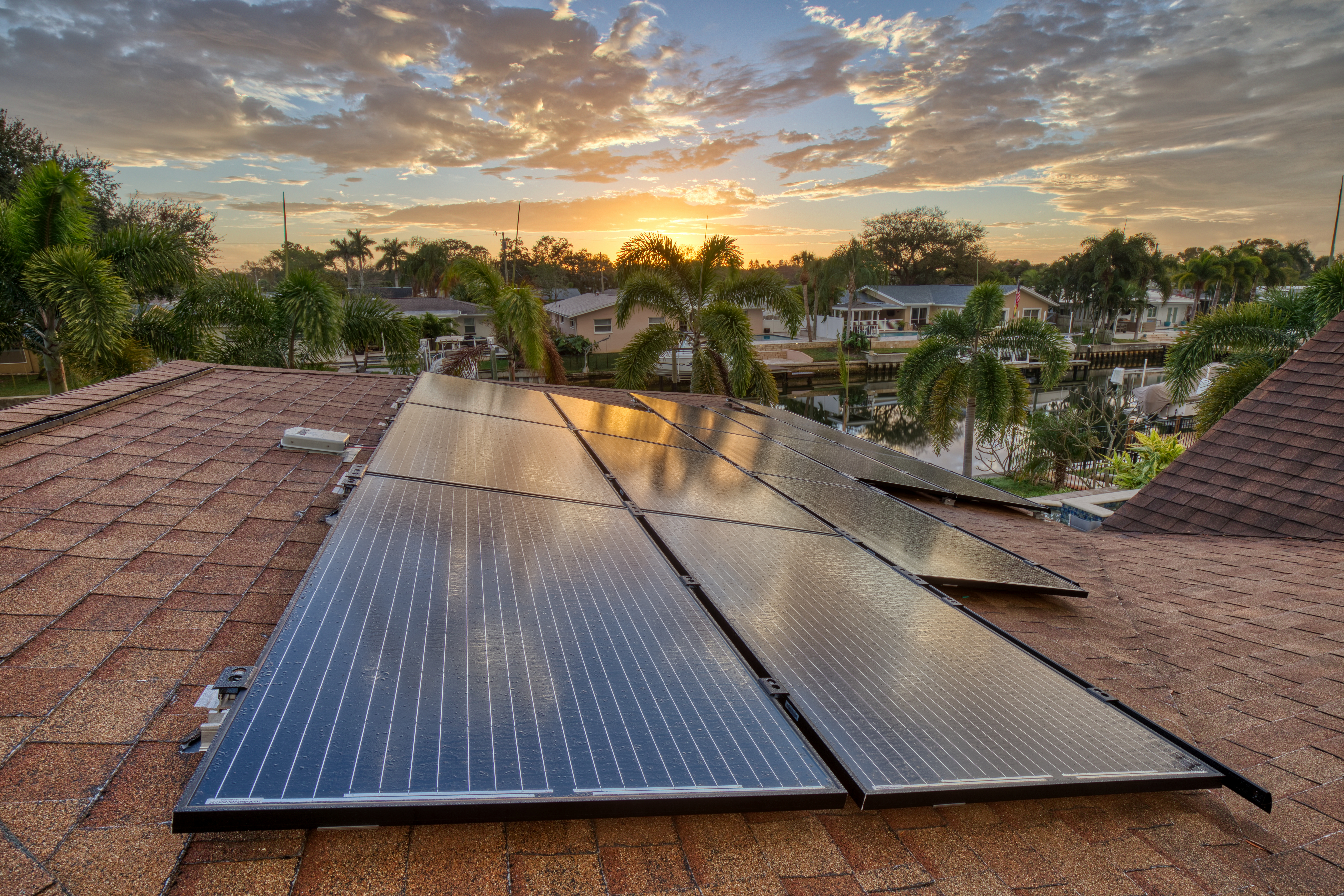 The more economical you're willing to be with electricity usage, the more likely you are to reach zero dependence on the grid. Air conditioners are one of the biggest power draws, so running them at higher temperatures for less time will help claw back energy. The same goes for large-screen TVs and monitors. That doesn't mean you can't cool your home or watch morning TV on the big screen, but you'll have to adjust your solar array to suit your anticipated power needs.
So yes, solar energy can meet all your home energy needs. All it takes is a little planning, and perhaps a little energy conservation. That's good for your environment, and for your budget.
Considering becoming more energy independent by powering your home with the sun? Learn more with a free quote from your local Panasonic authorized installer and find out the benefits of making the solar switch!