Why solar panels make it easier to sell a house
We hear a lot about how solar panels can save you money and make your home more sustainable, but there is another great benefit — they make your house more attractive to homebuyers. As this article points out, there are many reasons homeowners may want a home that already has solar installed. Whether you've found your forever home and want to lower your energy bills or looking to give your current house a boost in the real estate market, learn more about going solar with Panasonic.
Solar panels have risen in popularity as homeowners have become more conscious of the benefits of renewable energy and as the price of solar technology has plummeted.
They're becoming more and more common as an investment that not only helps the environment but can make you money later. When a homeowner needs to sell fast, they will likely receive higher offers if there are solar panels already installed.
Here are several undeniable reasons why solar panels make it easier to sell your house quickly.
1. Lower monthly bills
Imagine walking into a home and being told, "you'll be paying way less on electricity here." That's a pretty enticing opener, right? Houses equipped with solar panels oftentimes have significantly reduced electricity bills. Over the years, this translates to substantial savings.
For potential homeowners, the dream of decreased overhead costs is enticing. Similarly, a professional home buying business could also show interest in a property that has low costs associated with it because of the return on investment.
A solar-paneled home helps property owners save money as they live there or rent it out. Lower monthly utility bills are a huge draw for homebuyers looking to purchase a home and make selling much smoother.
In an economy where everyone is trying to save money, this benefit is massive. For most homeowners, owning a property is getting more, not less, expensive. Property taxes, insurance rates and HOA fees, not to mention interest rates, are things that we can expect to keep increasing over time. Solar panels unlock the potential for homeowners to spend less on one monthly expense.
2. Green credentials
As the world moves towards sustainable choices, homes with solar panels are in the spotlight. For environmentally-conscious buyers, a solar-equipped home is more than just real estate. Solar panels are a tangible step towards a greener future. These types of homebuyers will always see clear value in a home that has solar panels.
Green homes can sell without as much stress as traditional ones, especially if they can demonstrate what it is that makes them green. More and more properties are implementing eco-friendly features as they are built, but it's often hard to quantify the value of high insulation or water-saving plumbing, for example.
Many new construction home builders add solar panels as they first build a property because it's a feature they can point to as validating any claims they make to a building being eco-friendly.
Depending on the state, some places are required by law to add solar panels to the roof when building a new house. As the priorities of our society shift toward eco-friendly lifestyles, more homes will have solar panels installed on them. Your property will sell more easily if equipped with solar, as it follows this growing trend.
3. Tax incentives & rebates
Many regions have jumped onto the green bandwagon and are offering enticing tax breaks, rebates or incentives for homes with solar setups. When selling a home, this becomes a big selling point. Buyers will look at every aspect of a home, including potential financial perks. In a market where every advantage counts, these incentives can be the clincher that seals the deal.
Similar to shaving off money from your utility bill, tax incentives are a huge bonus for adding solar panels to your home. Sometimes, the government will offer rebates for people who make these decisions to live a more eco-friendly life. If the solar panels are already installed and a homebuyer can get the benefits without the work of putting in the technology themselves, that's an even bigger win.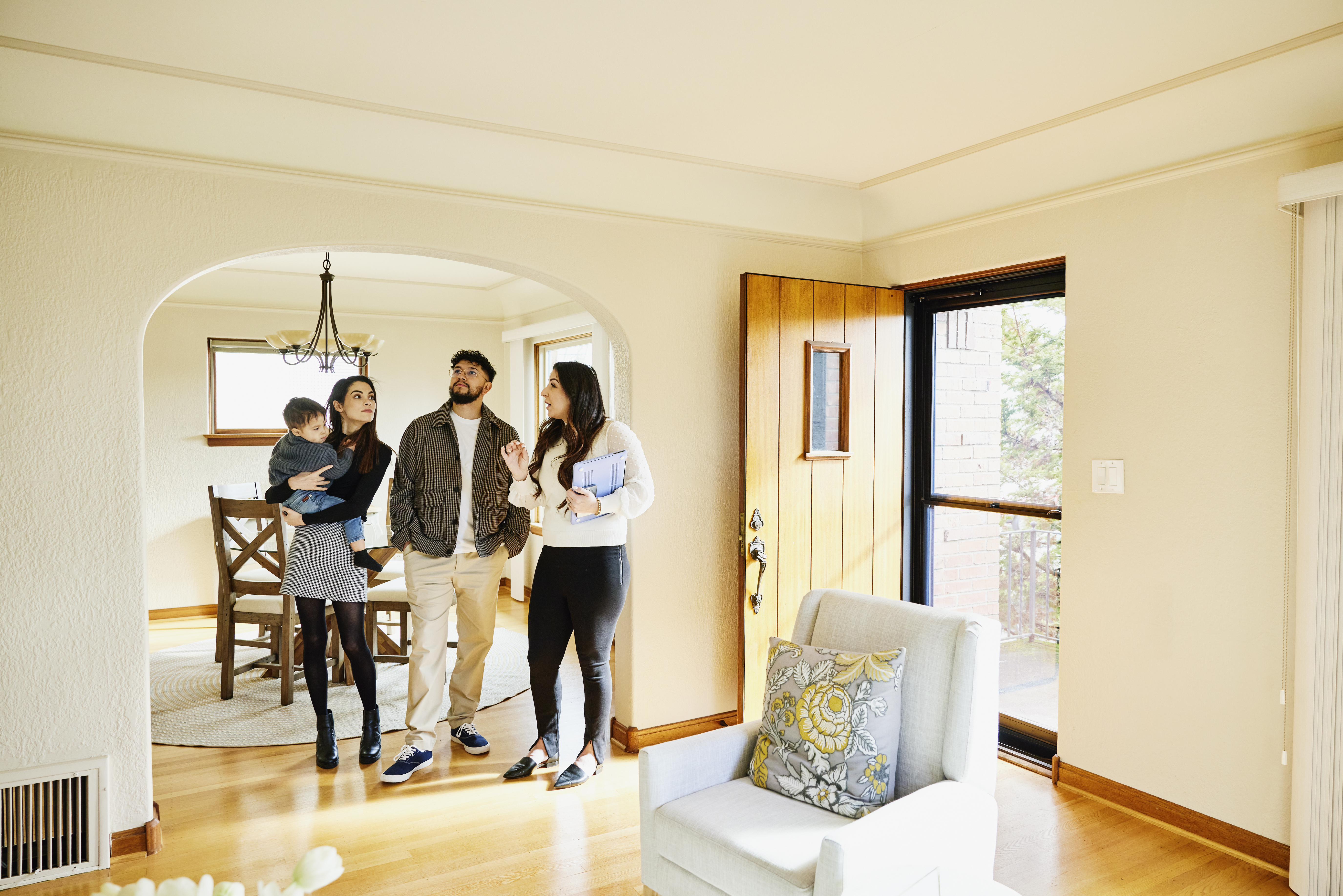 4. Lock-in energy rates
Stability is a cherished word in the homeowners' dictionary. With rising unpredictable energy prices, solar panels offer a haven of predictability. Once installed, they provide a consistent source of energy for your home.
Locked-in rates provide a buffer against the volatile energy market. When pitching to potential buyers, the assurance of energy rate stability becomes a compelling draw. You can present your home as a shield from the wild swings of traditional utility costs.
Getting whacked with a randomly high energy bill is not fun. Solar panels installed a home help mitigate that. You know what to expect in terms of your electric bill when solar is powering a portion of your home.
When you have locked-in energy rates, it helps a household plan and budget for other things. New homebuyers will be especially attracted to this feature because they can calculate in advance the amount it will cost them to live there.
5. Boosted home value
Homes with solar installations aren't just good for the planet. They also help you when it comes time to sell a home. According to Zillow, homes with solar features sell for about 4.1% more than their non-solar counterparts. That's a significant increase in value. For potential buyers, this makes the home you're selling an investment that will pay off down the road and give them a bigger bang for their buck.
As the popularity of solar panels climbs, this feature will continue to add value to a home. For those planning to sell soon, expect higher offers because of the solar panels on your roof. House buyers will pay more knowing the value they are getting and that solar will help them save money once they own the house. If the homebuyers plan to live there for many years, it makes sense to pay more for a property when it means saving more money later.
6. Less dependency on the grid
Houses with solar panels that are paired with energy storage solutions offer homeowners independence. No more worrying about unexpected blackouts or grid failures. Homeowners have both security and peace of mind.
Self-sufficient homes protect you and your family against uncertainties. In a world of uncertainty, this is a great selling point in real estate.
This article was written by contributor from Green Home Gnome and was legally licensed through the DiveMarketplace by Industry Dive. Please direct all licensing questions to [email protected].