Green homes vs conventional homes: Which sells faster for USA homeowners?
As features such as solar panels and energy-efficient appliances become more popular, homebuyers are increasingly looking for homes that are already green. But are they willing to pay more for them? This article explores the answers. Whether you're looking to make your home smarter, more comfortable or more attractive to homebuyers, Panasonic home energy solutions can help.
Are you wondering if investing in green features will help your home sell faster when it's time? Well, you've come to the right place.
As a homeowner in this country, you want to make smart decisions that will maximize your investment. And the data shows that building or upgrading to an energy-efficient, eco-friendly home can actually get it off the market quicker these days.
Green living has been mainstream for a while now. And between rising energy costs and growing environmental concerns, sustainable homes with energy-efficient upgrades and eco-friendly elements are in high demand among house buyers.
Green homes are selling faster than conventional ones thanks to shifting attitudes and government incentives. So if you want to sell quickly later on, going green now is looking pretty smart.
Let's explore why…
Green home features
First, what qualifies a home as "green" nowadays? Generally, it means a house designed to be:
Energy-efficient: Using less electricity, gas, and water through things like LED lighting, insulation, and ENERGY STAR appliances. This lowers utility bills.
Eco-friendly: Having features that reduce environmental impact, like solar panels, electric vehicle charging, drought resistant landscaping and sustainable materials.
High-tech: Equipped with smart home technology like programmable thermostats, smart meters and energy monitoring systems that optimize energy use.
The perks of going green
Why do USA home buyers want these kinds of sustainable, efficient upgrades? There are some great perks:
Lower utility bills: Green homes reduce energy and water usage, saving money every month.
Smaller carbon footprint: With less fossil fuel energy needed, your home emissions decrease, which is good for the planet.
Healthier indoor air: Better ventilation and fewer chemical-laden materials provide cleaner indoor air quality.
So by purchasing an efficient, green home now, homebuyers reap financial and environmental benefits down the road while living there.
Government incentives
One major reason green homes have a leg up on conventional houses these days are all the government incentives aimed at improving energy efficiency and sustainability nationwide.
The Federal Inflation Reduction Act passed in 2022 includes over $370 billion in initiatives to speed up the transition to clean energy and lower emissions. This includes major rebates and tax credits for house buyers installing:
Heat pumps
Insulation
High-efficiency appliances
Rooftop solar
Electric stoves and heating systems
Electric vehicle chargers
And much more
Many states and cities also offer additional rebates and incentives for energy-efficient home projects on top of the federal ones. For instance, New York offers up to $15,000 off the costs of heat pumps and insulation.
So right now is an ideal time for eco-conscious house owners to upgrade key green features and recoup the costs in incentives, whether you intend to sell right away or stay in the home yourself.

Photo credit: Panasonic Eco Systems and Jefferson Electric
Green homebuyer trends
Now that we've covered all the green home features and government incentives driving this trend, let's look at the homebuyer demand side of the equation.
The data shows rising popularity for sustainable, energy-efficient homes among American home shoppers:
So from coast to coast, buyers increasingly want homes with things like solar panels, EV chargers and energy-saving appliances. This trend is especially pronounced in Western states like California, but picking up steam nationwide.
And as government incentives reduce the costs of green systems and features, interest should only accelerate more.
Green homes sell faster
So what does this demand mean for homeowners? It means when you're ready to sell your green, energy-efficient house, you can expect it to move quicker than conventional homes.
There are two key reasons green homes sell faster:
Strong buyer demand, as we just covered. Shoppers actively look for and value sustainable features.
Effective marketing by real estate agents. Agents know eco-friendly homes are hot commodities, so they appropriately promote the energy savings and environmental benefits to buyers.
So by building or upgrading to an efficient, sustainable property now, you can expect to shave days or weeks off your home's time on the real estate market when you're ready to sell.
Green homes sell for more
Not only do green homes sell faster, but they also sell for more money, meaning more profit in your pocket when you sell.
Homes rated ENERGY STAR or LEED certified sell for 2-8% more, according to EnergyStar.gov.
For the average U.S. home sold in 2022, that is a premium of $17,000!
What accounts for the higher sales prices commanded by green, energy-efficient houses?
High buyer demand, which allows homeowners to ask more.
Lower energy costs, allowing buyers to pay more upfront.
Added curb appeal of solar panels, drought-resistant landscaping, etc.
So by making your home more sustainable now, you not only get to enjoy benefits like lower bills while living there, but you also increase your property value and maximize sales returns later.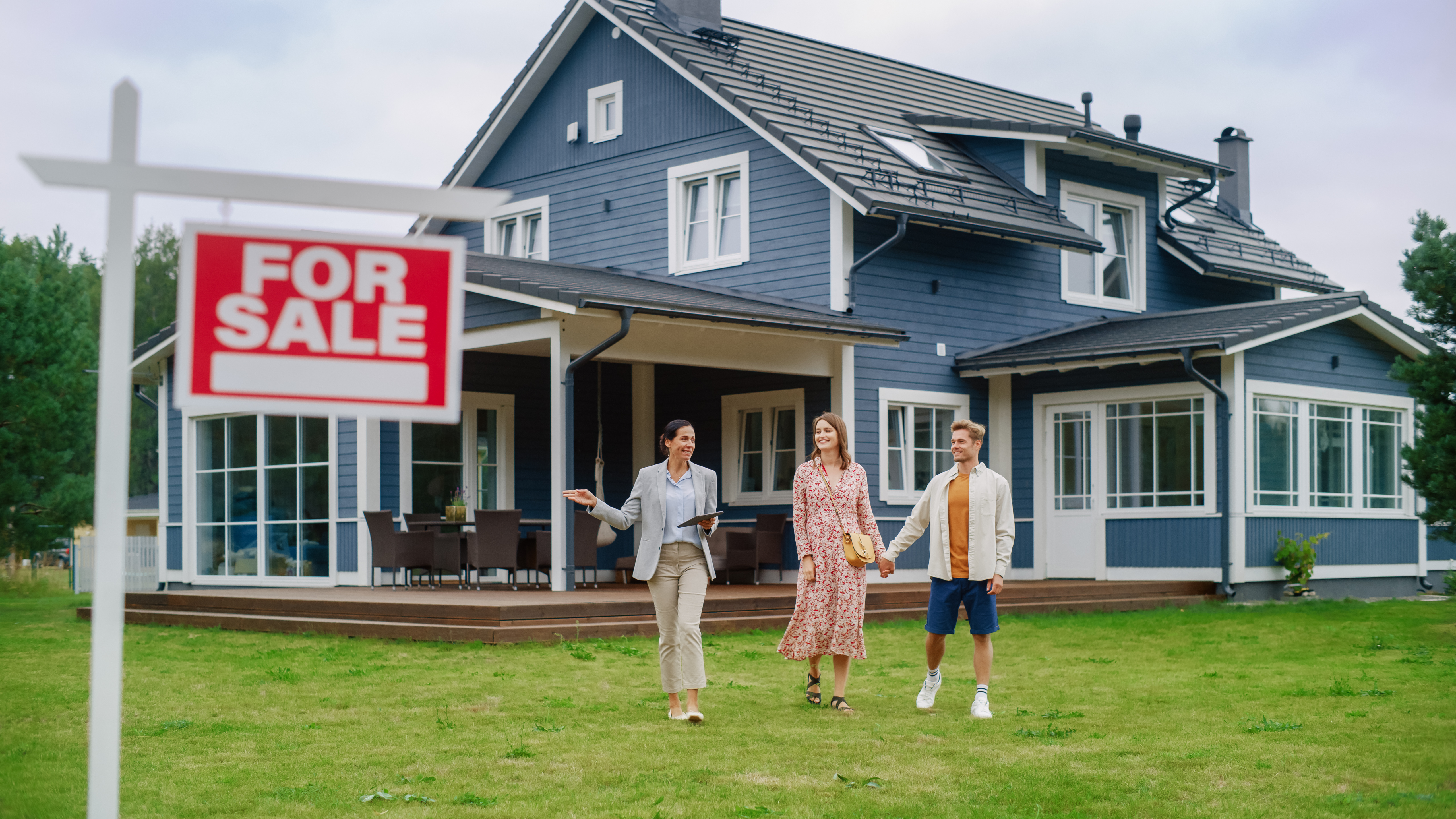 Considerations when selling a green home
While green homes have clear advantages, there are some important considerations to keep in mind as well:
Appraisers may undervalue energy efficiency upgrades and sustainability certifications, so be prepared to educate them on the benefits and demand. Provide data on how much more buyers will pay.
Focus on remodeling projects with quicker payback periods, like lighting, caulking and insulation if you plan to move soon. Big ticket items like solar panels take longer to recoup costs.
In lower energy cost regions, emphasize health and environmental benefits versus cost savings when marketing.
With traditional style homes, try to seamlessly blend in green upgrades, like eco-landscaping. Avoid jarring solar panels and use solar shingles instead.
With proper planning, you can maximize your returns and sell your green home smoothly.
So there you have it
Green, sustainable homes are selling faster and for higher prices than conventional houses in today's market.
With rising energy costs, climate change concerns and government incentives, demand will only grow among homebuyers who want lower utility bills and smaller environmental footprints.
The data is clear – upgrading to an energy-efficient, eco-friendly home now is one of the smartest investments you can make to maximize returns down the road.
So rather than waiting, consider going green when purchasing your first home or doing renovations. Doing so can help you sell quicker, sell for more and make the kind of positive environmental impact we need.
The planet and your wallet will thank you.
This article was written by contributor from Green Home Gnome and was legally licensed through the DiveMarketplace by Industry Dive. Please direct all licensing questions to [email protected].