Panasonic Solar in 2021 and beyond: Our solar panels and energy storage solutions are here to stay
We've updated this article with the latest information. You can find the refreshed version here.
Let's be clear— Panasonic is not exiting the solar market.
Earlier this year, we announced that Panasonic would discontinue production of solar panels at our Malaysian and Japanese factories by March 2022 and subsequently bring in a subcontracted partner to take over that work. This created confusion in the market, with some reports mistakenly claiming that Panasonic was exiting the solar market entirely.
Rather, we made a strategic decision to focus on designing an ecosystem of residential energy products, including solar panels, instead of focusing exclusively on manufacturing. This change in strategy will enable Panasonic to bring the latest solar technology to installers and consumers more quickly at competitive prices, as well as sell other components of the whole-home energy solution. The customer-centric strategy also allows the organization to be "future-focused" and offer integrated energy solutions all backed and warranted by one company.
"This is just a change in strategy. We're not exiting anything."
Mukesh Sethi, Director of Solar and Storage Solutions, Panasonic
OEMs are allowing Panasonic's solar offering to grow
Consumers and members of Panasonic's Residential Installer Program can still depend on Panasonic for solar panels, batteries and other energy management products. The only difference is that now we are using an original equipment manufacturer (OEM) to make products. Many companies, including sellers of some of the most popular smartphones and tablets, are currently using OEMs to physically manufacture products, which are then sold under the name brand.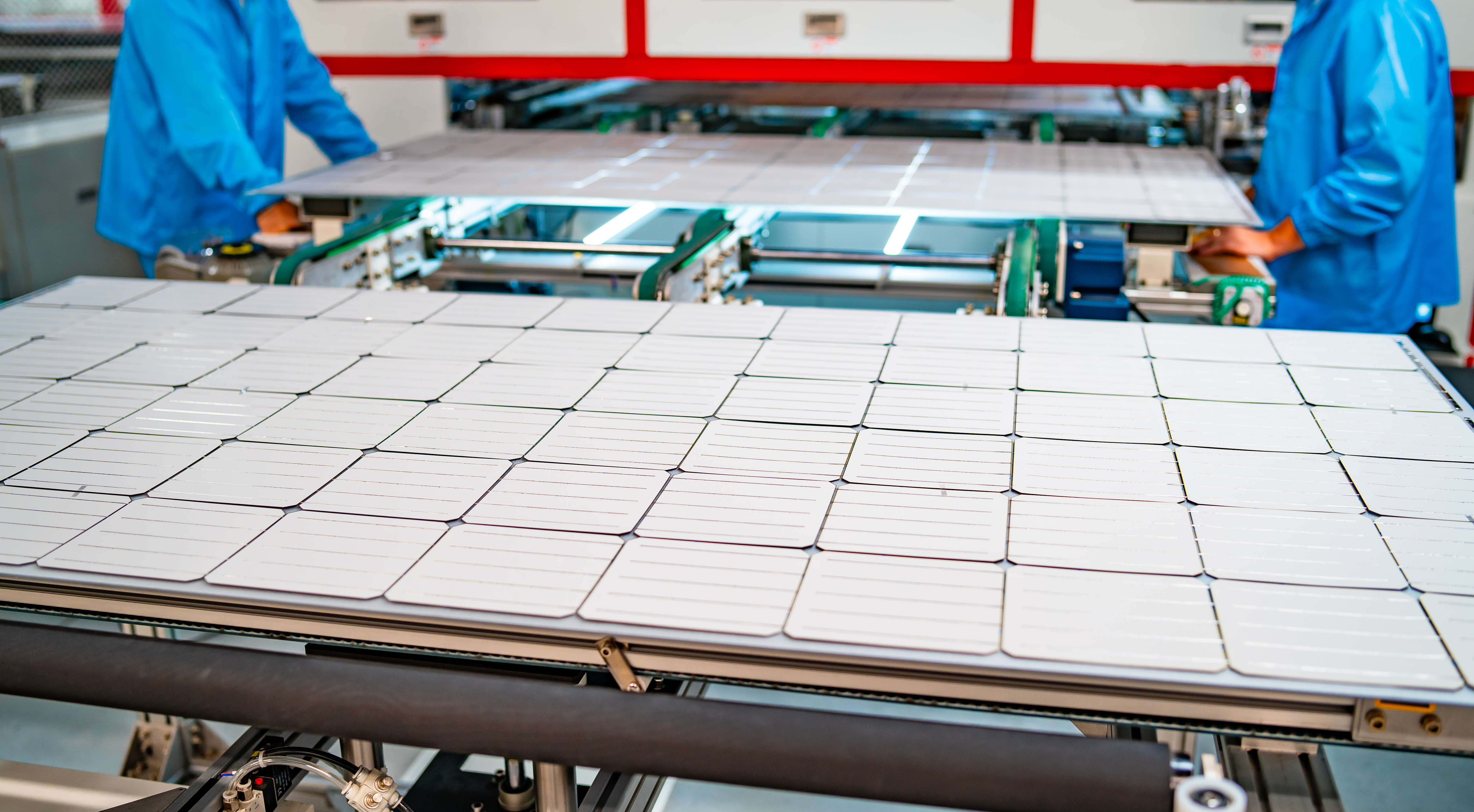 And, it's not just happening in consumer technology. In fact, other solar companies have made similar manufacturing strategy changes which enabled them to sell company-branded modules made by the OEMs.
25 years of solar innovation — with no end in sight
Panasonic has been making solar panels for the past 25 years and is recognized as the pioneer in heterojunction technology (HJT). Over the last quarter-century, we've made considerable progress in efficiency and output, as well as increased our manufacturing capacity by opening new production lines and facilities. However, in recent years, the solar industry has changed significantly. For example, the cost of solar panels and cells has dropped while new technologies have cropped up, which require bigger upfront investments.
Now, manufacturing the solar panels has become a low-margin business category due to decreasing prices and changing technologies. This makes it challenging for manufacturers to keep up with the continuous investment in new machinery. Outsourcing the manufacturing allows Panasonic to focus on designing and selling the absolute best products, which easily integrate together. Now, each component is designed, developed and sold by Panasonic, but made by contract manufacturers following Panasonic quality standards.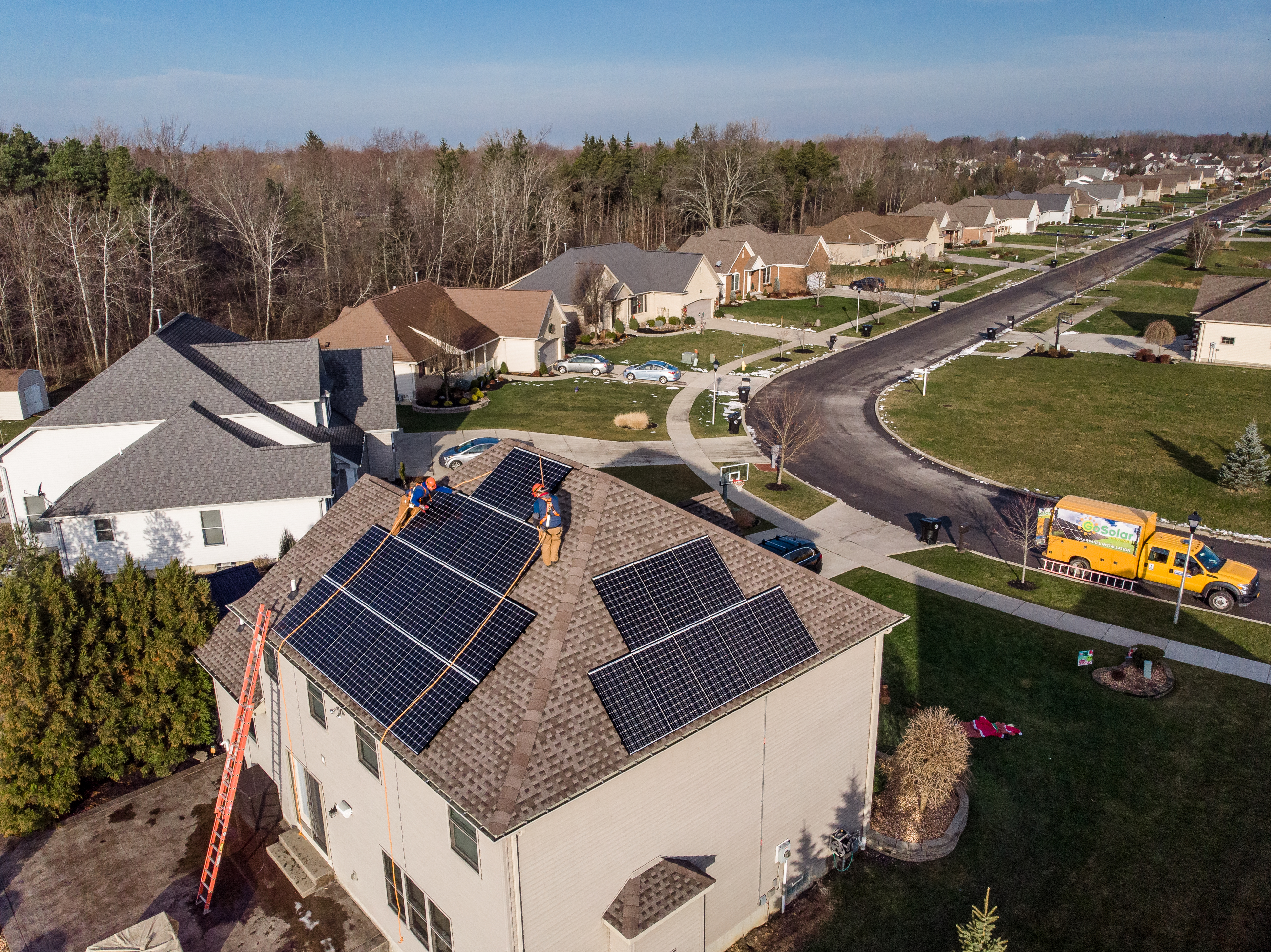 This is all done with the consumer in mind; understandably, they want all of their technology solutions to work well together. They don't want to buy five different brands in the energy solution system; just like they buy one brand for their phones and consumer electronics in their house, so their technology all integrates seamlessly, the same goes for energy products. Creating that frictionless, cohesive experience is our ultimate goal.
Growing into an ecosystem of best-in-class energy solutions
Our popular line of HIT panels historically used Panasonic-manufactured cells from smaller 125-mm/5-in. wafers for 96-cell panels in the same footprint as other brands' 60-cell modules. In recent years however, new technologies and larger wafer adoption has gained traction across the industry.

Ultimately, this trend is another reason that led to Panasonic's decision to outsource its manufacturing and move away from using smaller cells. Panasonic has already started in that direction, with the introduction earlier this year of its new brand of EverVolt™ modules, which while still using HJT, are made with larger half-cut cells on par with the rest of the industry.
While there are some changes happening "behind the scenes," everything about how installers and consumers experience Panasonic Solar is staying the same, including the 25-year warranty, commitment to product quality and high level of service people have come to expect from us.
--------------------------------------------
Mukesh Sethi is Director of Solar and Storage Solutions for Panasonic Life Solutions and a solar industry veteran. He is a frequent contributor to articles and interviews in trade publications across the residential solar market.
Is solar on your radar this year? Check out Panasonic's Total Home Solar Energy Solutions and find out the benefits of going solar with one of America's most trusted brands.