A guide to understanding battery storage specifications
Once you've decided to invest in solar for your home, there are several other decisions for you to make, not the least of which is the type of battery storage system you'll use.
Since there are many designs and variations available in the home battery market, some homeowners may find it challenging to determine which system is right for them. Familiarizing yourself with the various terms related to battery storage systems can help you evaluate the options and make informed choices when speaking with an installer.
This article provides an overview of some common battery specifications to streamline your battery purchasing decisions.
Lithium Ion (Li-ion)
Most home energy storage batteries, including the Panasonic EVERVOLT 2.0, contain lithium-ion. Compared to ones made with lead-acid, they are smaller, lighter and more energy efficient, so they can store and discharge higher amounts of electricity.
Battery Module
A home energy storage system is sometimes comprised of multiple individual batteries, known as modules, that are housed in a single cabinet. This design allows the size of the system to be adjusted to meet the specific energy needs of your household.
The Panasonic EVERVOLT is modular, so you can easily combine units to increase the energy storage capacity of your home. In fact, the EVERVOLT 2.0 can connect up to 6 individual battery modules housed in one cabinet to a single inverter.
Battery Cabinet
The battery cabinet is the outer case that houses the battery modules. The physical dimensions of the case influence where the battery should be located within your house. However, the ideal location for batteries is typically at ground-level in an indoor location sheltered from weather extremes. However, Panasonic's new EVERVOLT 2.0 is outdoor-rated and weatherproof, so installing outdoors and out of sight is not an issue.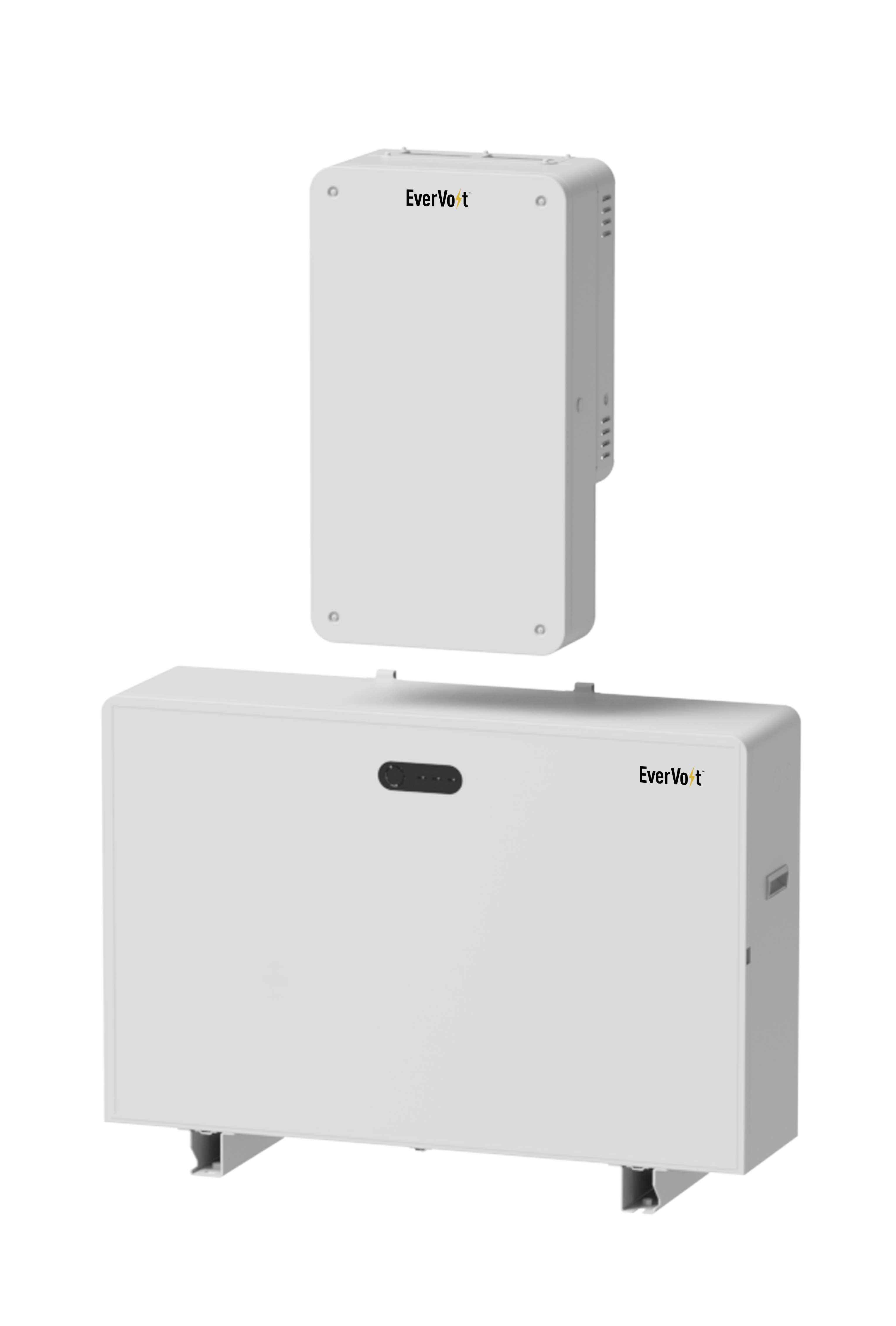 Panasonic EVERVOLT 2.0 home battery system, photo courtesy Panasonic Eco Systems
Inverter
The power grid and most appliances in your home run on "alternating current" or AC power. Solar panels produce "direct current" or DC power, which is how most batteries store it. As a result, before you can use the power from your panels or battery, it needs to be converted into AC power. This process requires an inverter.
AC- and DC-Coupled
Batteries are often described as being either AC-coupled or DC-coupled. The one you choose depends on a number of factors, such as whether you're fitting the battery to an existing solar system and your budget.
AC-coupled batteries are generally used for existing solar installations. DC-coupled batteries are typically better for new installations since they're often more efficient and less expensive. Learn more about whether AC-coupled or DC-coupled batteries are right for your home in this guide.
Power Rating & Battery Capacity
Power rating is the inverter's continuous output power. It is indicated in kilowatts (kW). For EVERVOLT 2.0, the inverter output power is 7.6 kW. The battery capacity is the amount of charge stored in the battery to power up the appliances connected to it. It is indicated in kilowatt-hours (kWh). Batteries with higher capacities can support your appliances for longer durations. Typically, battery capacities are 10–16 kWh, and EVERVOLT has a battery capacity of 17.1 kWh.
Maximum Continuous Power Output
Maximum continuous power output is also measured in kilowatts (kW). However, it represents the maximum output that the battery can provide continuously under normal conditions.
Peak Output
Peak output refers to a battery's ability to meet a quick 'surge' in demand. One example of this situation is an appliance that requires a high amount of power to start but utilizes a lower amount of power to continue operating.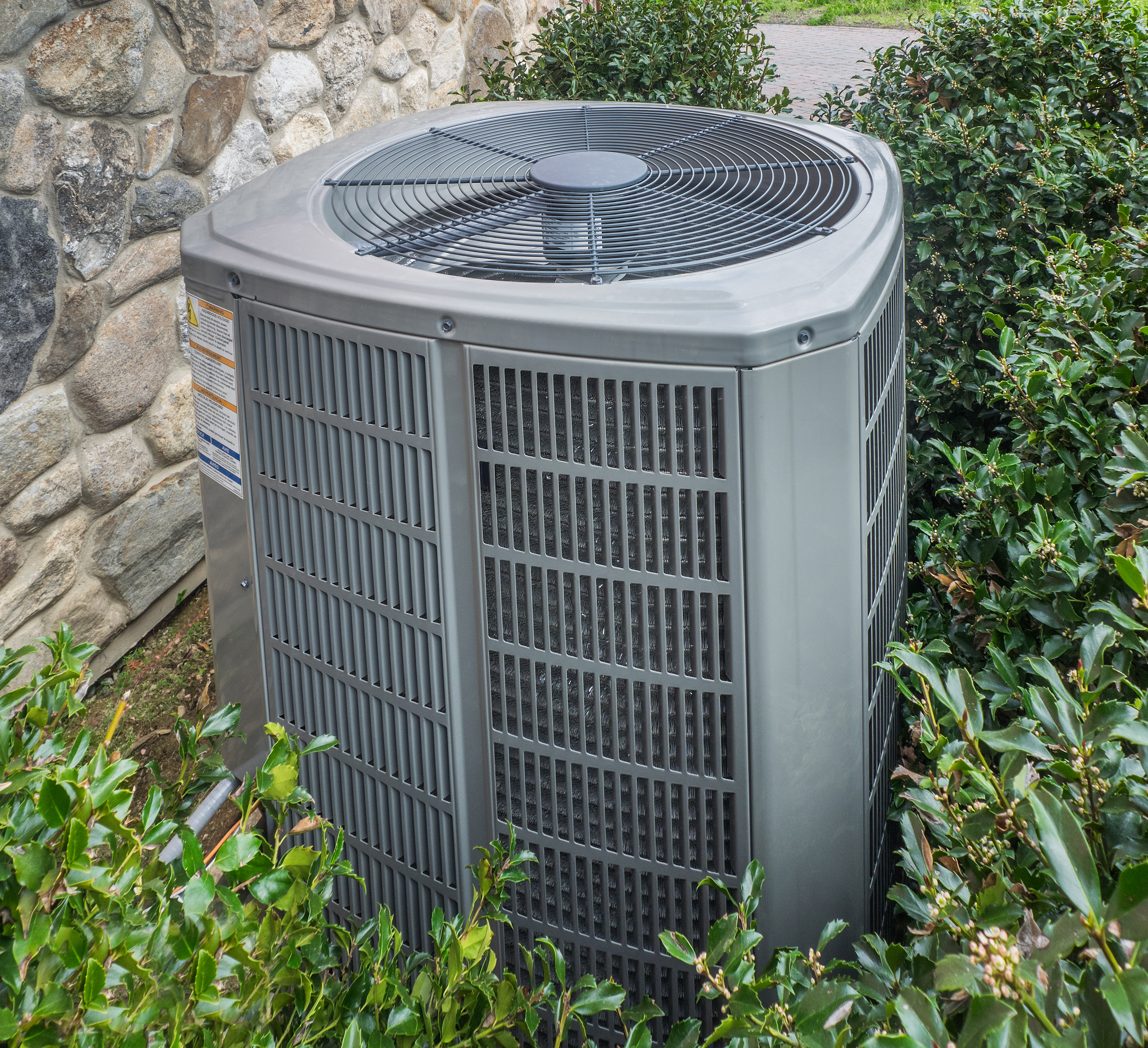 Usable Energy or Capacity
Usable capacity — measured in kilowatt-hours (kWh) — is the amount of power you can actually access from your battery. Since a battery should not be fully discharged, this value is slightly lower than its total capacity. The higher the usable capacity, the longer you can power your home with your battery without needing to recharge it.
Average Backup Capability
Average backup capability is the average number of hours a battery can power your selected appliances. It's worth bearing in mind that this is an estimate and the actual number of hours will vary from home-to-home based on numerous factors, including house size, climate and the number of energy intensive appliances connected to the battery.
Depth of Discharge
The life of a battery decreases every time you charge, discharge and recharge it. For this reason, many battery manufacturers specify the maximum depth of discharge possible that will not compromise the future performance of the battery. The higher the depth of discharge, the more of the stored energy in the battery that can be used.
Operating Mode
Batteries typically come with several operating modes and often have the ability to set your own customized mode. The operating mode of a battery determines factors such as when and from where it charges and when it disperses power to your appliances.
The Panasonic EVERVOLT has three pre-set operating modes for homeowners, as well as the ability to program your own custom mode.
Backup mode: The battery automatically turns on during a power outage.
Time-of-use mode: The battery charges and outputs power within set time ranges.
Self-supply mode: The battery stores energy during the day and uses it at night.
Certifications
Battery often have several certifications, but the two most important ones to look for are UL 1741 and UL 9540. These certifications indicate that the battery has been properly tested and complies with industry-wide safety standards.
Guaranteed End-of-Warranty Capacity
Batteries gradually lose some of their ability to hold charge over time. That's why some manufacturers provide a guaranteed end-of-warranty battery capacity. For example, Panasonic guarantees the EVERVOLT will be able to store at least 60 percent of its initial capacity after 10 years, which is when its warranty period ends.
The best way to find the right battery for your home is to work with a trusted installer who will analyze the energy requirements of your household to ensure you receive the optimal battery system. Get your questions answered with a free quote from a certified Panasonic installer in your area.