Battery Storage: The Missing Piece to Your Renewable Home Energy Solution
If your goal is to create a truly energy-efficient home, then solar panels are just one part of the sustainability puzzle. To make the most of the energy that your solar panels collect, you also need to consider adding battery storage, which also has the potential to work independently of a home solar system.
Ideally, your solar panels work in junction with a battery storage system and your utility's power grid. When this powerful trio comes together, then you're able to generate solar energy as well as store and use it when the grid is down or power is more expensive.
This holistic approach allows homeowners to maximize their solar power investment, ensure they have power when they need and use their solar power in ways that benefit their home, their budget, and the planet. And for homeowners who don't have a solar system or can't install one, battery storage allows you to still optimize your use of energy from the grid and even lower your utility bill.
The rising affordability of solar panels
In the U.S., solar power has never been more popular. Since 2008, solar installations have increased 35 times, enough to power 12 million homes, according to energy.gov. Several factors are spurring increased interest in solar, including a growing call for more affordable sustainable energy sources. In fact, the cost of photovoltaic (PV) panels has dropped by 50% in the past six years.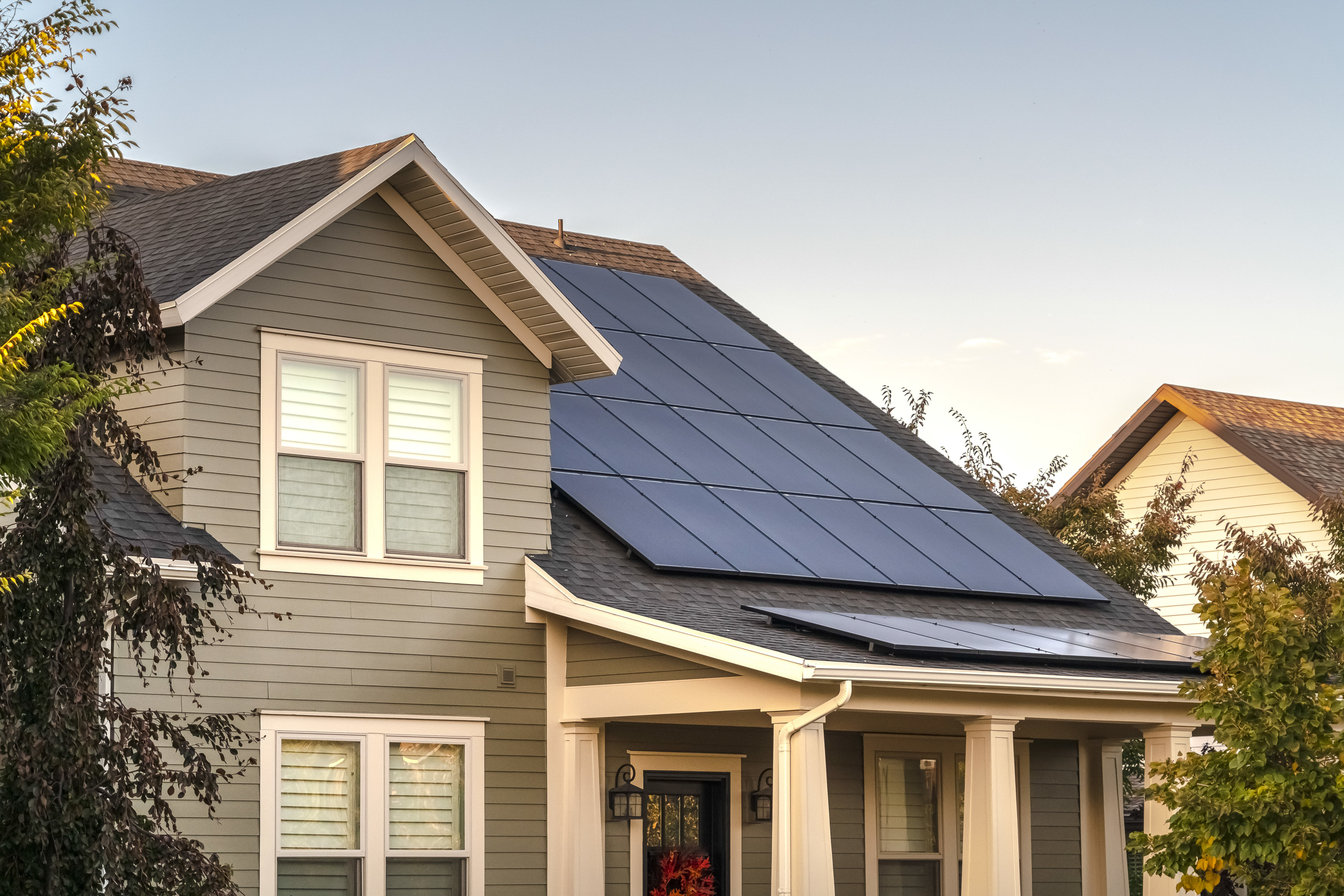 Homeowners who install PV panels experience the immediate benefits of solar power — the panels collect solar energy and provide power to your home as long as the sun is shining. A typical solar setup will power all of your home systems and major appliances, and may even deliver surplus power back to the grid.
The panels offer a return on investment just on their own. They reduce what you pay for power because you no longer rely solely on your utility company. And the collective benefit to your community is even more powerful: solar installations reduce the overall need for additional fossil fuel-based power such as natural gas and coal, and may ultimately drive power costs down for everyone. One study from Carnegie Mellon University showed that solar installations saved utilities in California a combined $650 million from 2013 to 2015, by decreasing the demand for power during peak usage times.
Battery storage adds efficiency
Battery storage is the second component of a sustainable solar energy system. Solar panels don't produce power at night, nor are they usable during a grid outage. So homes with a PV setup still draw power from their utility during the evening hours and when the main grid is down. Battery storage solves both of these issues and puts you on a path toward increased energy sustainability.
With a battery storage system, you can store and use excess solar power generated by your panels. You can draw on this power at night, reducing the amount of power you draw from the grid. A storage system also provides backup power, which allows you to keep your home up and running during planned and unplanned power outages.
Learn how battery storage, combined with a home solar system, can create a total home energy solution in this infographic from Panasonic.
Gaining grid efficiencies
The third component of a holistic solar energy approach is the grid. Unless you're attempting to fully disconnect from grid power, your home will remain connected to the power grid—even as you're consuming less and less energy from it. Solar panels and battery storage make it possible to optimize your grid usage to save the most money.
For example, many utilities charge higher rates during peak power usage times, such as weekday mornings and evening hours. With a solar battery storage system, you can opt to use your stored power during these peak windows and reduce your energy bill. The ability to store your solar power provides flexibility for when to use it—and ensures that all the power you've collected goes to good use.
By understanding the individual roles of your solar panels, energy storage, and the power grid as well as how they work together, you can take a more holistic approach to your energy use. The result—more efficient, greener, cost-effective power whenever you need it—is most certainly worth it.
Interested in learning more about battery storage? Check out our battery storage resources and discover how Panasonic's EVERVOLT can work with your solar setup.