5 Green Building Trends for Homeowners in 2020
Green Home Renovation Ideas You Should Know About
Living more sustainably is not only good for the planet, but it's also better for your health and wellbeing, too. And your home is a big part of your overall wellness. From nature-inspired design to green building materials and battery storage, here are five of the latest green building trends you can use to start scoping your green home renovation ideas.
1. Green Building Materials
Concrete is one of the least sustainable building materials, consuming lots of energy and water in its production. In fact, studies suggest it's responsible for some eight percent of global carbon dioxide emissions. Thankfully, if you're looking for green home building ideas, there are plenty of planet-friendly alternatives that are becoming more commonplace.
Among these are bamboo, timbercrete, and recycled and reclaimed materials. Strong and durable, bamboo has many uses in green buildings, such as for floors and furniture. Timbercrete, a mix of recycled concrete and sawdust, can be used for cladding and paneling. Recycled metals and reclaimed wood make great alternatives for siding and flooring.
2. Green Building Trends that Mimic Nature
Designers and architects are seeking solutions from nature for green home construction ideas. Whether it's for insulation, energy supply or water systems, novel innovations are emerging that take cues from nature to solve challenges around building efficiency, consumption, and waste.
Emerging innovations include insulation systems that reduce indoor temperatures by copying the remarkable biology of plants and animals that are adapted to thrive in hot environments. Others include carpet installation products that take cues from the humble gecko to reduce the use of harmful adhesives. More will follow this year, so keep a look-out.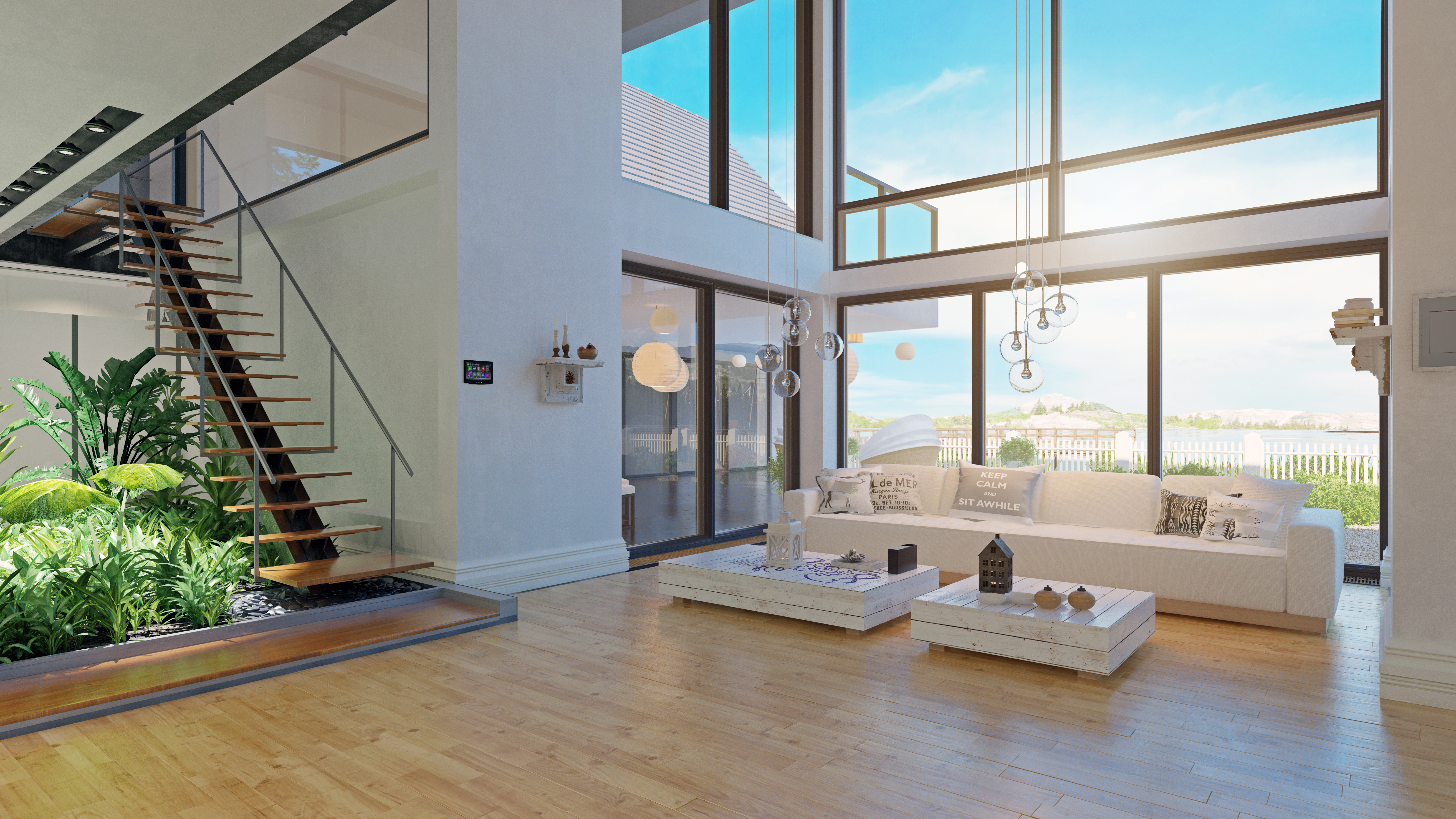 3. Incorporating Green Spaces into Home Living
It's well-known that humans thrive in green spaces. In fact, being in nature reduces stress and increases your sense of wellbeing. Yet the world is becoming more urbanized, prompting architects to explore how homes can be better connected to their natural surroundings. The practice is called biophilic design.
You can integrate into your green home renovation ideas by looking at how you can use natural light, natural materials, textures, colors, and patterns, as well as plants and views of nature, to forge a stronger connection between your home and the natural world.
4. Home Grown Power with Battery Storage
Homeowners are increasingly turning to clean energy technologies such as rooftop solar, to boost energy independence, reduce bills, increase sustainability and protect against the rising threat of climate-related weather incidents. And as the popularity of rooftop solar grows, battery storage systems are becoming more attractive.
Batteries enable you to store excess energy from your rooftop solar panels for use at a later time. Battery storage systems can also be installed independently of a home solar system, allowing you to store power from the grid. This means you never waste any energy. You'll have round-the-clock power even during a blackout or brownout, you can enjoy greater energy independence and you can take control of your bills by tapping into your battery when grid electricity prices rise.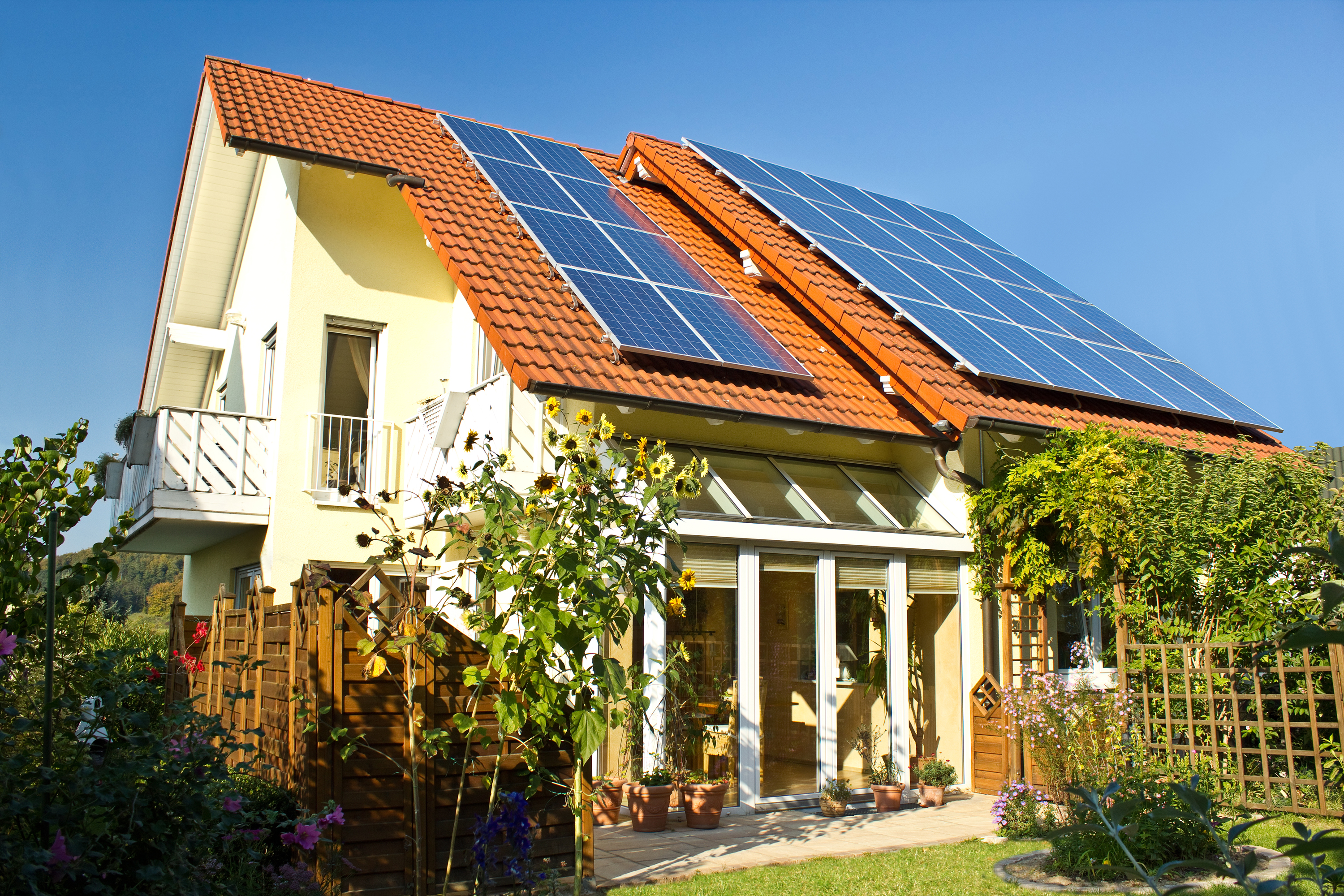 5. Net Zero Homes
A building becomes Net Zero when it generates enough power to cover its own energy requirements, as well as neutralizing its water consumption and waste generation.
Reaching Net Zero is becoming easier and more accessible than ever. As construction technologies and green building innovations evolve, Net Zero may eventually become the new standard for building design and operation. For the average homeowner, it's an exciting vision and one you can start now with a few small steps towards a more sustainable future.
Climate Proof Your Home
Integrating green home renovation ideas into your property not only positively impacts the environment, but it also helps to make your home more resilient against climate change. As severe weather events become more common, battle-proofing your home becomes more important.
Use these five emerging trends as a starting point for your green home building ideas. Many alternative materials and renewable energy technologies can be retrofitted onto existing properties, with minimal alterations to the architecture. And what's more, if you're keen to generate your own energy, there are government incentives available to help you.
Building a green home starts with energy efficiency. To learn more about how you can reduce your grid dependency, lower your energy costs, and save the environment, head to Panasonic's Green Living Blog. And contact Panasonic for more information about how their home solar system and battery storage solutions can work for green home renovation projects.