What happens to your home solar PV system during a storm?
As storm season approaches, you may be among the many homeowners preparing their homes to withstand severe weather. Even minor storms can cause widespread power outages, so your preparation may include planning for long periods without power. However, if you've invested in solar panels, you may find yourself wondering: Will I lose power?
If you have traditional, grid-tied solar power and your neighborhood loses power, then your home will, too. In this article, we'll explain why and walk you through your options for side-stepping weather-related grid outages.
Why home solar systems don't protect you from power outages
Homeowners may assume that because their solar panels are generating power independent of the grid, they'll be able to maintain power if a storm causes the grid to go down. But that's not the case.
Unless you've gone completely off-grid, your solar-powered home is probably still tied into the grid. That allows you to use power from your local utility if your panels aren't generating enough energy to meet all of your consumption needs (e.g., at night). If you're part of a net-metering program, you can even sell your surplus power back to your utility, ensuring your solar power is put to good use — and earning extra credits on your power bills in the process.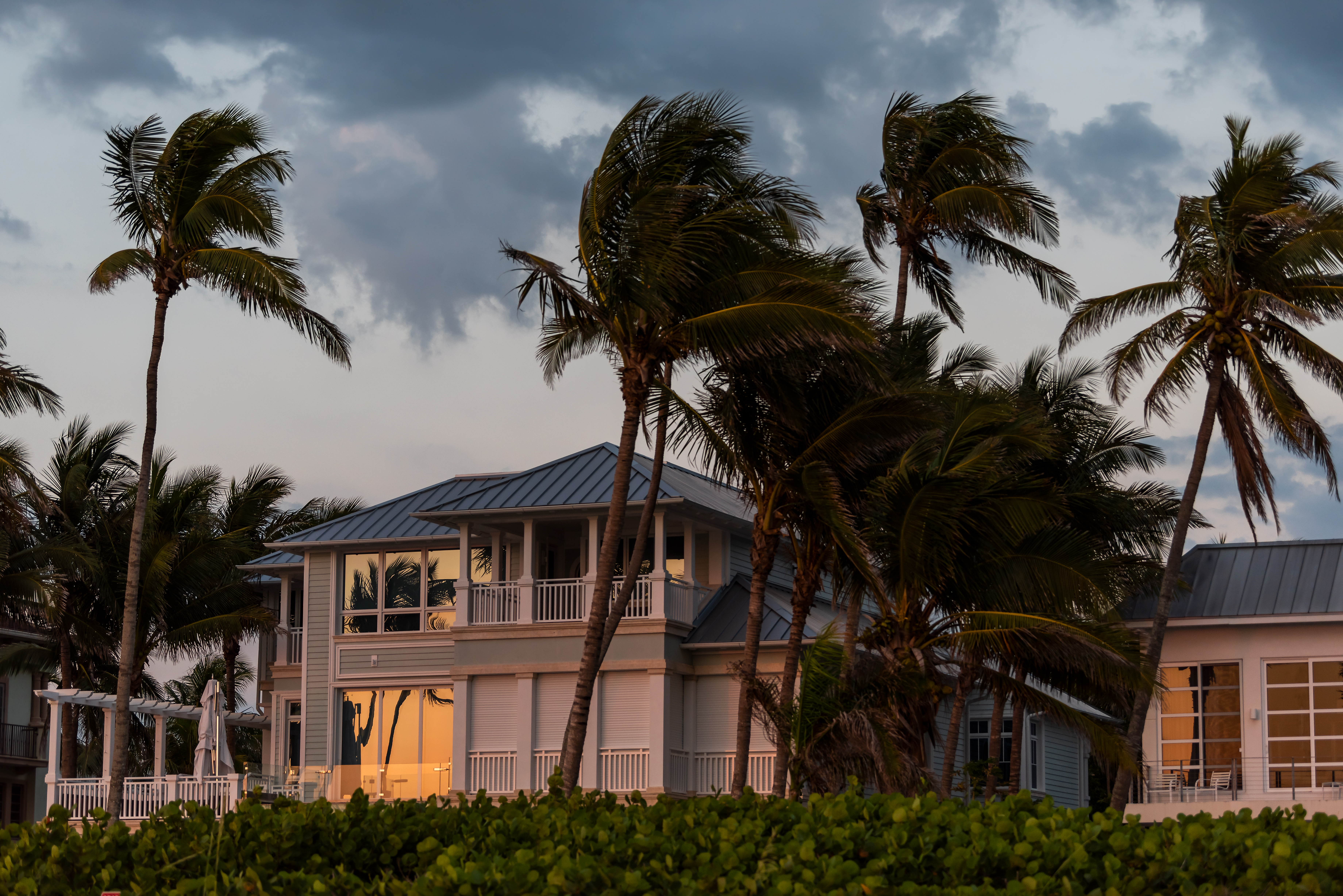 However, remaining tied to the grid means that your solar energy system will automatically shut off during an outage. It's a safety issue — utility companies don't want power coming back into the system from solar panels while workers are actively repairing it.
During many weather-related outages, solar panels might not be a sure bet for back-up power, anyway. Solar panels are most effective when the sun is shining. They probably won't generate enough extra power for you to draw on during prolonged periods of cloudy weather or dark, such as during a heavy storm. Unless, that is, you have a solar-plus-storage system.
Energy storage provides the resilience that solar panels alone can't
The best way to sidestep storm-related outages is to invest in energy storage. Also known as battery storage, these systems allow you to store your solar energy in batteries for later use. During an outage, energy storage systems become invaluable, allowing you to power your critical appliances (e.g., phone chargers and wireless routers, security systems, refrigerators, freezers, key medical equipment).
Most battery storage systems offer a specific amount of storage. The more batteries you install, the more storage capacity you can get. Consider what electric load you'd need to power during or after a storm and talk with a contractor about what size storage system would be sufficient. While battery systems can be a big upfront investment, many home and business owners are starting to weigh it against the cost of not having power for long periods of time after a storm. Federal and state incentives can also help bring the cost of energy storage systems down.
Your solar contractor can help you evaluate the minimum power you may need to get by during a weather-related outage and work up from there. Once you've determined the right energy storage system for your home and needs, work with a qualified installer to put it into place. Be wary of setting the system up yourself; incorrect or faulty installations can cause problems with your solar energy system and even void the warranties on your panels and batteries.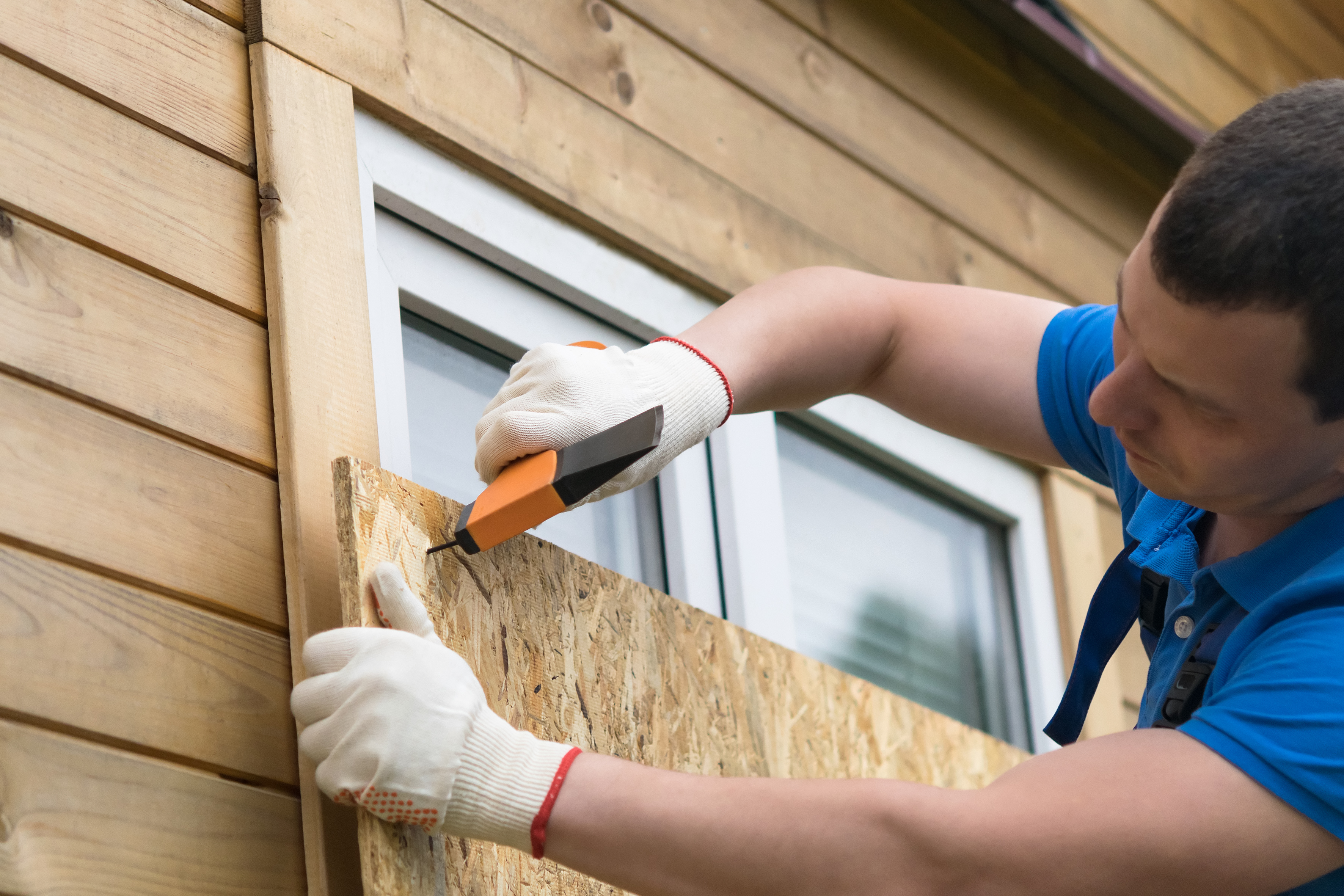 Prepping your home solar system for storms
If a storm is on the way, there's not too much you need to do to prepare your PV system. Most panels and racks are waterproof and constructed to withstand winds of up to 140 miles per hour. You don't need to cover the panels with anything or remove them. You may want to take some photos of your panels and system setup, however. That way, in the unlikely event that they do get damaged, you'll have documentation for your insurance company.
During storm season, make a plan for ensuring the power stored in your batteries lasts as long as possible. Keep your storage system at full capacity. If a storm knocks the power out, use your stored energy to power critical devices first. Use a critical load panel to automatically route power to your critical devices or unplug appliances that you're not using and keep tabs on how much power you're drawing off your batteries.
When it comes to storms, outages may be inevitable. But if you install battery storage with your solar panels and plan to store some of your solar energy in advance, you'll be ready for whatever the weather brings.
Interested in making your home more resilient with battery storage? Learn more about Panasonic's EVERVOLT home battery system.