The top 5 states for solar and storage rebates
Thanks to the Inflation Reduction Act (IRA), federal incentives for solar panels are here to stay. The IRA continues the federal solar tax credit, which was due to decrease, and bumps it up from 26% to 30% for residential solar energy systems with or without battery storage. And starting on January 1, 2023, you can also take advantage of a federal tax credit for standalone energy storage systems of 3 kWh or more.
A tax credit is a dollar-for-dollar reduction in taxes owed to the IRS for systems installed on a primary or secondary residence. In the last several years, interest in home solar energy storage has skyrocketed, and the higher solar tax credit will help make solar energy more affordable.
In addition to these federal tax credits, some states have energy storage rebates that further reduce homeowners' total cost to install solar and storage. Unlike tax credits, battery rebates usually come in the form of a check from the state or utility company.
Let's examine the states with the best rebate programs. If you're a homeowner in one of them, these rebates could save you thousands of dollars if you meet program requirements.
California
The Golden State has one of the most popular state-level incentive programs — the Self-Generation Incentive Program (SGIP). This energy storage incentive offers a dollar-per-kilowatt rebate for solar batteries. Although the rebate level decreases as more California homes and businesses install energy storage, the state added more funding and higher incentive levels in 2020 for low-income customers and people in high fire-threat areas.
The rate of the incentive depends on the active step for the program. In step 6, residential energy storage systems are eligible for $200 per kWh of capacity, decreasing to $150 per kWh in step 7. Panasonic EVERVOLT home storage batteries with an 11.4-kWh or 17.1-kWh capacity would qualify for $2,280 or $3,420 in rebates in step 6.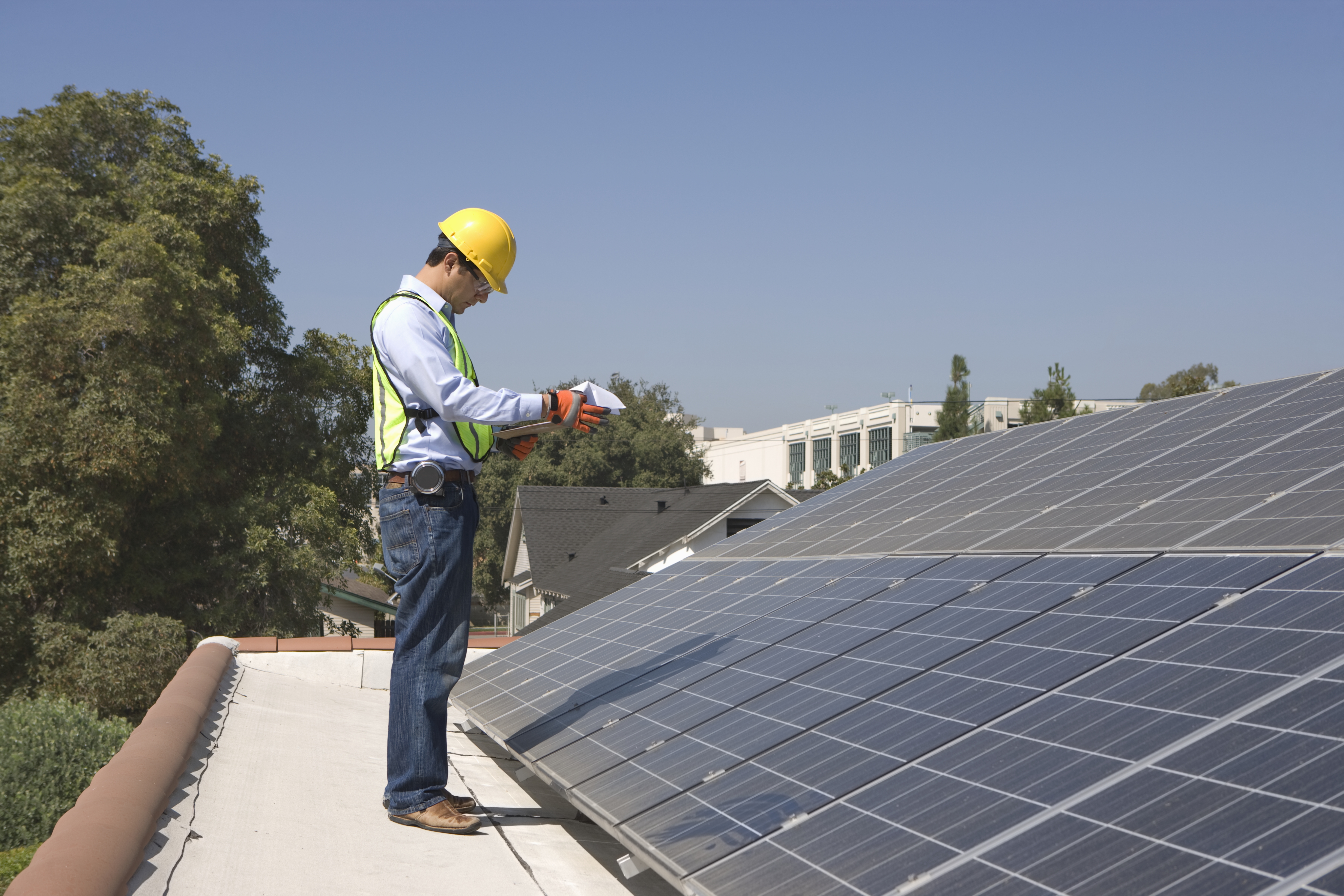 Hawaii
Hawaii Electric is paying customers on Oahu and Maui a cash incentive and offering bill credits for installing battery storage with a new or existing solar energy system. The Battery Bonus Program is one of the state's strategies to meet its goal of using 100% clean energy by 2045.
To participate, you must agree to provide part of the batteries' capacity for daily use during peak energy demand. Like the SGIP, the Battery Bonus Program will step down over time and starts at $850 per kW of power (up to a maximum of 5 kW) for customers who commit to providing power to the grid daily for two hours between 6:00 and 8:30 pm. In addition, Hawaii Electric pays a monthly incentive of $5 per kW as a bill credit. Later, the program will decrease to $750 per kW and then to $500 kW for new participants.
At the higher rebate level, a customer who installs a solar battery and commits to 5 kW is eligible for a payment of $4,250 plus $25 in monthly utility bill credits for up to 10 years. Your battery will be discharged for two hours daily, decreasing the stored energy by 10 kWh in total.
Illinois
Residential Ameren Illinois or ComEd customers eligible for net metering can receive $300 per kWh of battery capacity. Installing a standard Panasonic EVERVOLT battery (11.4 kWh capacity), for example, would qualify you for a $3,400 rebate. To receive the battery incentive, you or your contractor must submit an application to the utility company. You should get your rebate check within 60 days of receiving permission for the system to operate.
The Climate and Equitable Jobs Act created this new incentive, and the utility companies will process the rebate applications starting on December 15, 2022, for ComEd customers and starting January 3, 2023, for Ameren Illinois.

Massachusetts
Under the Solar Massachusetts' Renewable Target (SMART) program, Eversource, National Grid, and Unitil customers are eligible for an adder for each kilowatt-hour (kWh) of electricity produced by their solar panel system with batteries. The adder means that you'll receive more compensation if you own a solar system with batteries than if you own a solar system without batteries.
The value of the adder varies based on the type of battery and the capacity of your solar energy system. For example, an average 8-kW system with a battery is eligible for an additional $237 to $732 annually, or $2,370 to $7,320 over the 10-year period. To calculate the value of the battery adder, refer to the DOER calculator, which is available for download.
Oregon
​​​​​​The Oregon Solar + Storage Rebate Program provides rebates to residential customers with solar panel systems with or without energy storage. Homeowners can qualify for up to $5,000 for the solar system plus up to an additional $2,500 for battery storage.
An Oregon Department of Energy-approved contractor must install the solar system. The contractor receives the rebate and passes the savings on to customers.​​​ To qualify, you have to make a reservation for the rebate before installing the solar-plus-energy storage system.
Solar batteries provide emergency power during blackouts and make clean energy available to solar system owners around the clock. The federal solar tax credit and state rebates, where available, can significantly reduce the cost of battery energy storage systems. Now is a great time to plan your solar and storage installation to take advantage of these great incentives.
Find out how Panasonic can help maximize your solar and storage investment. Talk to an authorized installer and get all your questions answered.