Is energy automation right for your home?
Imagine automatically optimizing your home to ensure an optimal temperature in each room for the time of day to help you keep your utility bills within budget. This capability might feel futuristic, but the technology exists to create this home now. Here's a look at how solar-plus-storage, combined with smart devices, can help you achieve a healthier, more efficient home.
What is home energy automation?
Smart technologies let users control many home devices and appliances through a smartphone or tablet app. For example, integrated smart home solutions let you turn the lights on, lock the front door, and even turn your heating up and down remotely — from virtually anywhere. In addition, creating schedules ensures each room remains perfectly optimized for your comfort throughout the day.
Home energy automation leverages technology to view and control your household's energy usage. For instance, smart thermostats will learn your patterns and preferences in temperature, then automatically adjust the temperature settings of each room as you enter or leave home. They can even link up with voice-activated assistants like Alexa or Google Home, enabling you to control your energy with your voice.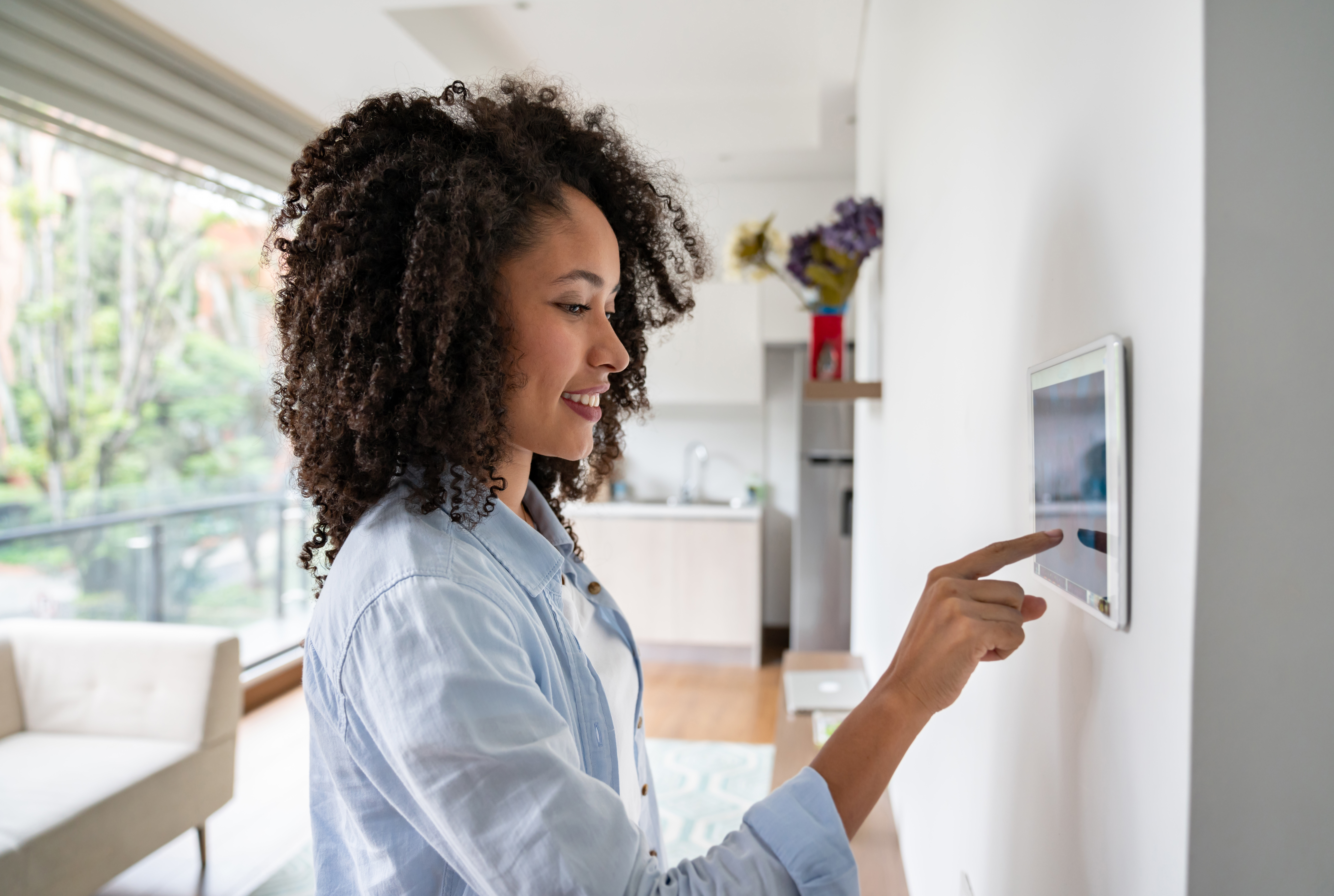 What are the benefits of home energy automation?
Incorporating home energy automation solutions can provide significant advantages. Some of these include:
Control. Smart devices can monitor and control home systems and appliances and provide convenient remote access from anywhere, at any time.

Intelligence. Home automation technology learns your behavior patterns then automatically ensures that temperature, lighting, and sound adjust to your preferred settings.

Savings. By keeping settings optimized through automation, you will begin to see a return on investment through lower utility bills.
How does solar-plus-storage support home energy automation?
With home energy costs rising and weather events like storms and wildfires triggering more regular power outages, homeowners are increasingly searching for ways to gain even greater control and independence over their energy. While thermostats and some other smart devices may provide more governance over household energy usage, they, unfortunately, don't provide energy independence and security. This area is where rooftop solar and battery storage can help.
Installing rooftop solar panels allows you to tap into a free source of clean energy whenever the sun shines. Pairing your panels with a battery storage solution lets you store that energy and use it at a later time. That might be during times of peak demand when prices are higher or during a power outage so you can keep the lights on. In this way, solar-plus-storage reduces your reliance on the electric grid and your exposure to volatile energy prices.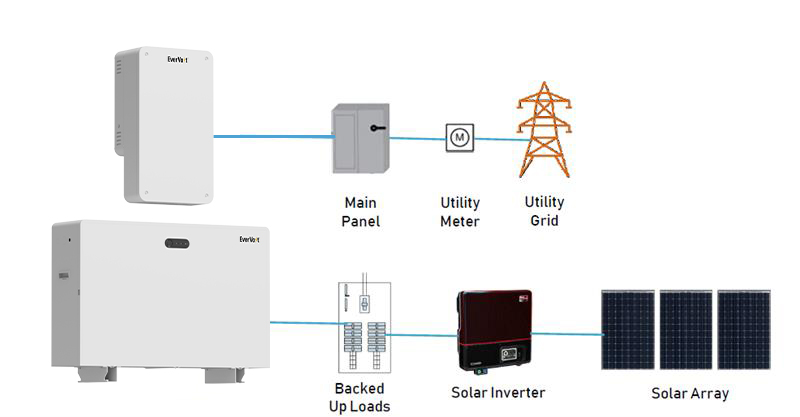 Many solar-plus-battery storage systems come with an app that tracks real-time energy production and consumption. "Panasonic's actual app itself will tell you the overall consumption of the home," says Vincent Curcie, Chief Executive Officer of Orange County Solar, a California-based installer. "It'll tell you the overall production of the solar system. It'll tell you what's being overproduced and sent back to the utility company. It'll have very detailed bar graphs about when you're using that power, how much power you're using and the battery display will show historic trends."
Curcie also pointed out how using such an app can ultimately help users achieve a sense of freedom from utility companies.
What can I automate with my solar-plus-storage system?
Solar panels and batteries can be programmed to charge and disperse their power at different times. This feature includes the ability to automate what days of the week and times of day the battery stores power and delivers it to your home, the appliances your battery supports in an outage, and whether it draws its power from your solar panels or the electric grid.
Many batteries come with a range of operating modes and the ability to create custom schedules. Because of this, you may configure the battery to draw power from the grid only when utility prices are lowest and deliver that power to your home when grid prices are high. Or you could set your battery to only turn on in an outage or at certain times of the day.
Can I also track the energy usage of all my appliances?
Most solar and battery apps don't offer the ability to track the energy consumption of individual household appliances or link up with other smart devices such as Alexa, says Curcie. But this is on the near-term horizon, he notes.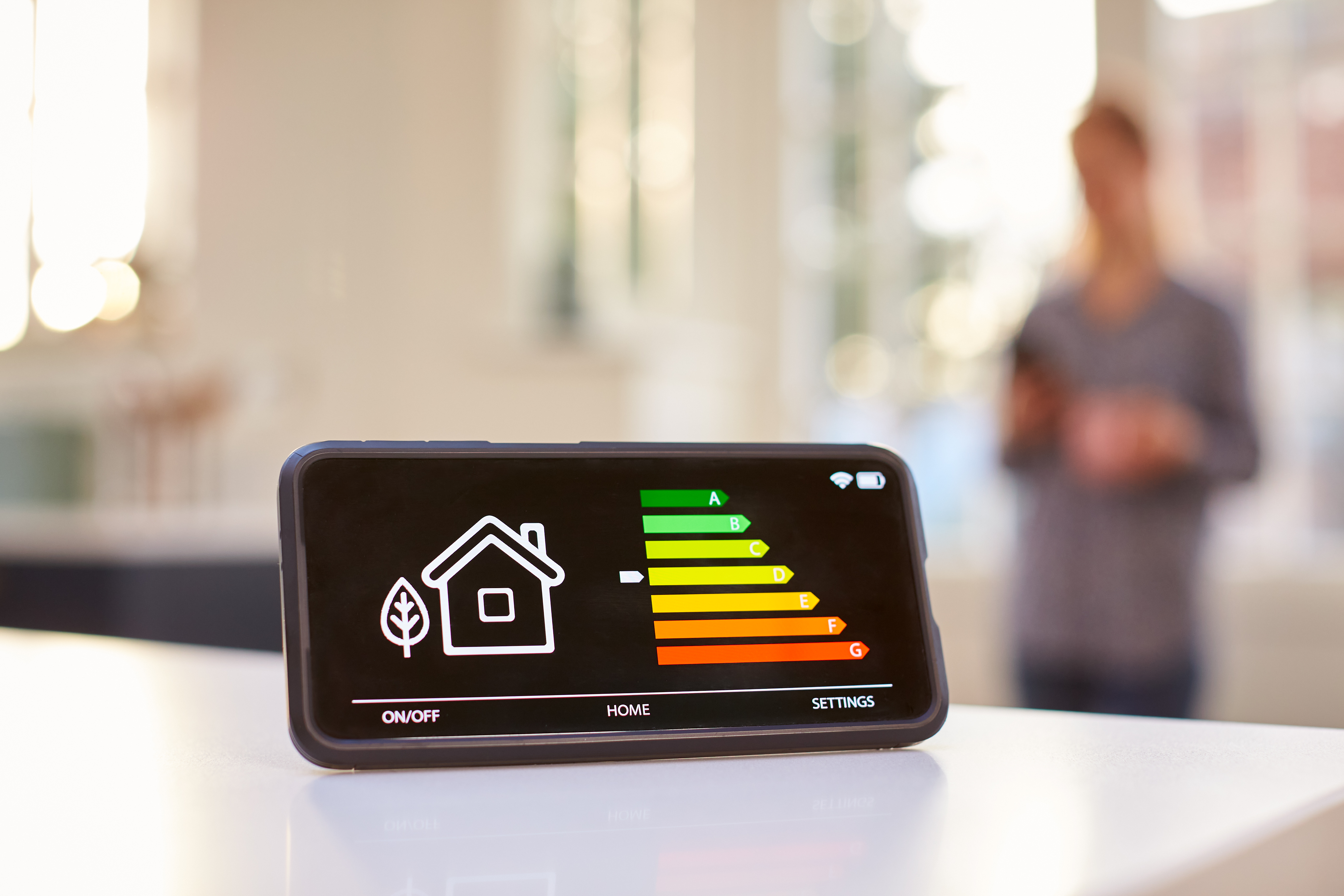 To this end, Panasonic thinks an effective solution is possible using smart electric panel maker, Span. Span's technology will pair with your solar panels and Panasonic EVERVOLT battery (this is currently in the works), as well as voice-activated devices like Alexa, to enable you to monitor and automate multiple appliances through the home remotely and even with your voice.
"Span utilizes all smart home functionality, so in the future, if you have an EVERVOLT battery or solar system paired with a Span panel, you can then monitor and automate multiple circuits throughout your home via a smartphone app," Curcie explains. "You can choose which parts of your home to power in an outage, view how much energy specific appliances are using, and even ask it to turn off devices that are draining the most energy."
"Leviton Smart Circuit Breakers can also offer a practical solution to control your home's electrical system and energy usage," said David Lopez, Panasonic National Sales Manager for Solar & Storage. "This is yet another way we're driving the total home energy system offering to homeowners and installers, all supported by one of America's most trusted brands."
What might a home with full energy automation look like?
The increased adoption of smart devices and solar-plus-storage systems means homes are increasingly becoming independent energy hubs, generating and storing their own clean power on-site, then efficiently managing how and when it is used throughout the home.
As solar and battery technologies continue to rapidly mature, homes of the future will gradually become more energy self-sufficient, giving homeowners the ultimate control over their energy generation and usage.
Working with a reputable installer will ensure your solar and battery system is tailored to meet the unique energy requirements of your home. Looking to make your home's energy efficiency the talk of the town? Get all your questions answered with a free quote from a trusted Panasonic installer in your area.