What's a home energy audit — and should you get one?
A home energy audit can give you a number of insights about how your home uses energy — including where you may be wasting energy (and money!). This article explains what an energy audit is and why it might be a good idea to get one. If you're thinking about installing solar panels or a home battery system, an energy audit can help you save money. Learn more about getting ready for solar and storage.
Your home might be an energy hog. It could be leaking air through cracks and losing thermal energy from almost anywhere, including attics, walls, external doors, basements, windows, chimneys and even electrical outlets.
All that wasted energy not only hikes up utility bills but can also contribute to unnecessary demand for carbon-spewing fossil fuels, whether burned at home or to produce electricity for the power grid.
A professional home energy audit or assessment can help make a home more efficient. "Audits are the ideal way to start an energy-efficiency and decarbonization journey because an audit can help a person understand their home's energy use and provide a road map for where to start reducing energy [and] emissions and lowering bills," said Lacey Tan, who conducts research on building decarbonization at climate think tank RMI. (Canary Media is an independent affiliate of RMI.)
What does an energy audit tell you?
An energy assessment is like bringing in a doctor to give your home a physical. At the end of the evaluation, an energy auditor can tell you how efficient your home is and give you a prescription to improve it.
This road map may suggest steps like replacing windows, switching to LEDs, adding insulation and sealing air leaks, which can make a huge difference in how much energy your home uses. For example, John Jones, national technical director at the Building Performance Institute, said he has sealed up and insulated his 4,200-square-foot home in central New York so well that he needs just one window air-conditioning unit to cool the whole thing.
Trimming your home's energy demand will also help as you electrify your appliances, another common recommendation from auditors. For instance, if you're considering switching from a fossil-fuel furnace or boiler to a heat pump, which can both heat and cool homes, you can get a smaller, less expensive heat-pump system if your home is properly sealed and insulated.
On average, American households spend $2,190 annually on electricity alone, according to the EnergySage Marketplace. Implementing the recommendations of a home energy audit can typically slash energy consumption by 15 to 30 percent, according to Jones, whose organization creates national standards to certify energy auditors. And in some cases, the savings can be even higher.
But to be clear, unlocking these savings does require spending money upfront on upgrades like those mentioned above. Jones said many of these activities have payback periods of five to 10 years.
Besides lowering utility bills, weatherizing a home against the elements makes it more resilient. Imagine a dangerous heat wave straining the grid to the point that operators are forced to impose rolling blackouts. A home that's well sealed and insulated could keep residents cooler and safer for hours longer than one that's not, according to Jones.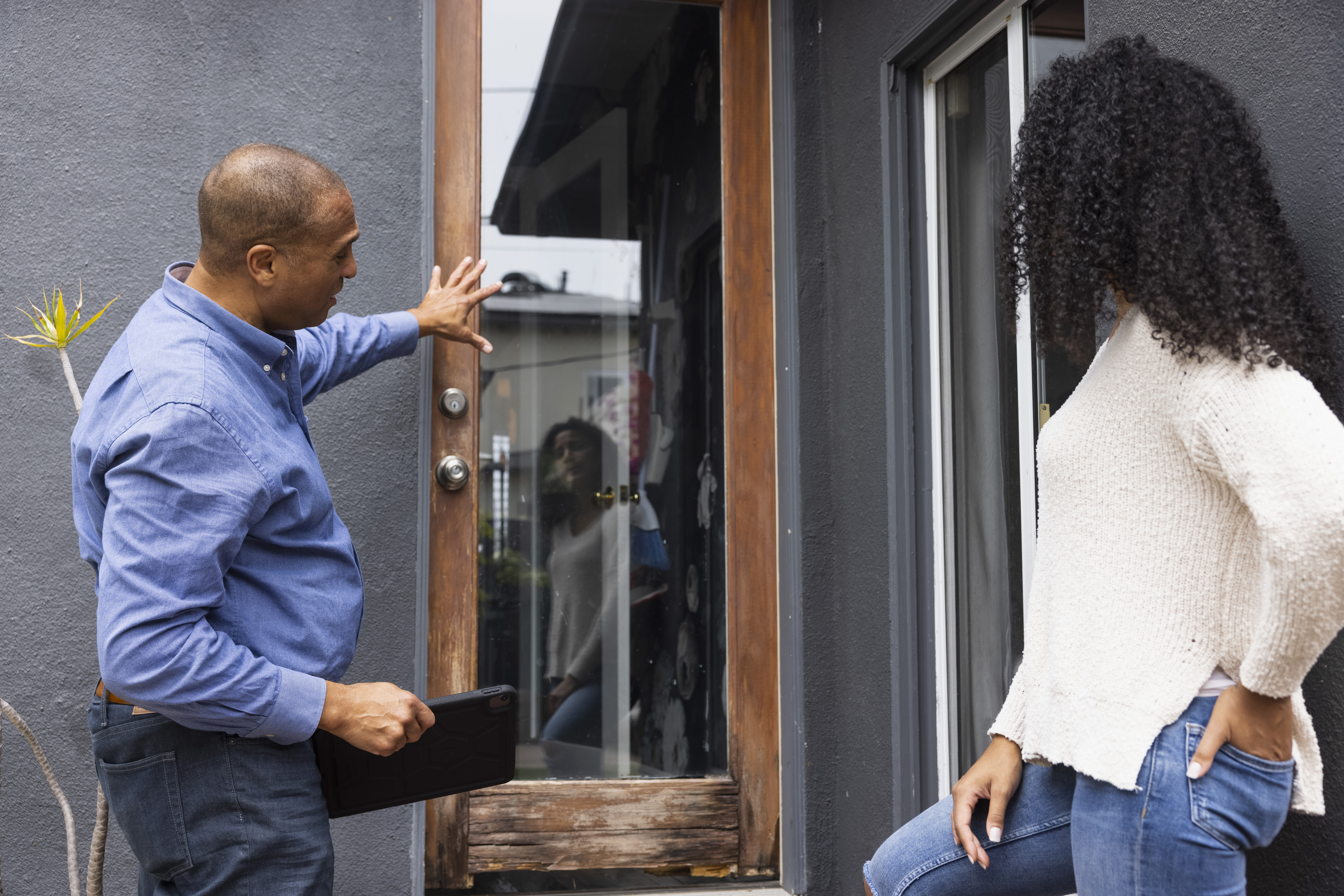 Energy auditing 101
Energy audits can vary significantly in their thoroughness.
With a simpler "clipboard-style" audit, an auditor might take just a few minutes in person or over the phone to collect basic information from you about your home and energy usage and run it through modeling software, which makes some assumptions about the home based on the climate zone it's in, its size and other factors, to predict the energy upgrades you need. In its most basic format, this level of audit might just consist of a free online form that you fill out.
Comprehensive in-person audits – the kind conducted by energy auditors certified by the Building Performance Institute – are much more customized (and costlier). Over the course of two to three hours, an energy auditor will talk with you about your specific energy and comfort issues, conduct an inventory of all your appliances, look at your utility bills, and use specialized equipment to investigate where energy is escaping in your home.
For example, they may use an infrared camera to detect where temperatures from outside are seeping in. To look for air leaks, they'll also perform what's called a blower door test. This involves mounting a special high-powered fan in one external door, shutting the other external doors and windows, and turning on the fan to create negative pressure inside the home. That partial vacuum causes air to rush in through cracks in the building's envelope.
While the fan is blowing, the auditor will use an array of tools to assess the overall airtightness of the house and locate air leaks. A segment of the much-beloved TV show This Old House demonstrates some of these techniques.
Based on their findings, an auditor will put together a list of targeted recommendations to make your home a better energy performer. These reports, like the audits themselves, can vary a lot in depth of detail. Some reports include a general rating of how efficient an aspect of your home is, such as home heating, and how to improve it: for example, by swapping out your inefficient boiler for an air-source heat pump.
More thorough reports can also include estimates of how much upgrades will cost and how much they'll save you on utility bills. The 2022 Inflation Reduction Act created a bonanza of incentives to make these upgrades cheaper, and the U.S. Department of Energy has a tool to help you navigate the tax credits and rebates.
How detailed of a report will you get? Ask prospective energy auditors for samples while you're comparing quotes for their services, Jones advised.
So how do I find an energy auditor?
You can find energy auditors in myriad places: by searching online, through your utility or via local energy programs. Comprehensive audits usually cost about $200 to $700, though for very large homes or homes in areas with a high cost of living, they may be even more expensive.
Utility or local government programs may have rebates to help offset costs. For example, the New York State Energy Research and Development Authority and Massachusetts' Mass Save allow homeowners to get an energy assessment for free.
The federal government is also helping American homeowners, and renters with willing landlords, pay for energy audits. One program expanded in the IRA is the Energy Efficient Home Improvement tax credit, which covers 30 percent of the cost of home energy upgrades, including up to $150 for energy audits. Lower-income households may also qualify for a free energy audit and home improvements through the federal Weatherization Assistance Program, which is administered locally.
One more way to save on energy audits is through home energy-efficiency contractors themselves. After conducting an audit, they may waive their fee if they're hired to implement the suggested changes. Other companies that help customers wrangle the many interconnected pieces of home electrification, such as Helio Home and Elephant Energy, may also bundle energy audits into their services.
To get a sense of what a home energy audit could do for you, check out the Building Performance Institute's home quiz. It takes your address and estimates some information that you can toggle, like seasonal energy costs, to show you potential energy-saving measures and how much money they could save you. And to see what a potential retrofit package of upgrades might look like for your home, check out this tool from the U.S. Department of Energy.
The DOE recommends hiring an auditor who is certified by BPI or other reputable organizations, such as the American Society of Heating, Refrigerating and Air-Conditioning Engineers or the Association of Energy Engineers. The agency has some lists you can consult to find certified professionals (and so does BPI). If possible, Jones advised, seek out energy audits from two or more vendors to compare their recommendations on what you can do to lower energy bills, boost comfort and help the climate.
This article was written by Alison F. Takemura from Canary Media and was legally licensed through the Industry Dive Content Marketplace. Please direct all licensing questions to [email protected].