6 ways to get more power from solar panels in cloudy regions
It might seem obvious, but solar panels rely on sunlight to produce power. So what does that mean during the winter or in cloudier climates, when the sun may not shine as long or as much? Will solar panels still work?
Contrary to what you might expect, cooler weather and rainy days can be beneficial to solar panels and even improve their performance. While more daylight hours certainly mean you'll generate more electricity, there are a number of things you can do to maximize your panels' energy production in less sunny areas.
How does cooler, less sunny weather affect solar panels? 
Solar panels perform best when they receive plenty of sunlight. Lots of sunlight doesn't mean high temperatures, however. Like all electrical equipment, solar panels are actually more efficient at lower temperatures. Consequently, panels in hotter climates tend to generate less power than panels in cooler areas. Exposure to high temperatures can also cause the panel materials to degrade faster, which can shorten their lifespan. 
Solar panels will continue to generate electricity even on cloudy days. The power output just won't be as high; typically it's about 10 to 25% of the solar panel's normal output. Sometimes clouds can even improve panel performance by reflecting and magnifying sunlight, which results in additional power production from your panels. 
Here are six ways to generate more power from solar panels even in cloudy climates. 
1. Choose panels with higher efficiency ratings
Solar panel efficiency refers to the percentage of sunlight the panel will convert into electricity. So a panel with an efficiency rating of 20% will convert 20% of the sunlight that hits it into power. 
Most panels today are between 17% and 20% efficient. While panels with higher efficiencies can be pricier, they'll produce more energy, which in turn will provide greater savings on your energy bills. That's particularly useful in less sunny places.
2. Install more panels
The more panels you install, the more electricity your system will produce. If you live in a colder or cloudy region, you will be able to meet more of your energy needs even when there are fewer hours of sunlight and more cloudy days. Your installer will work with you to design an appropriately sized system for your location.
3. Invest in a home battery system
Home battery systems store surplus electricity from your solar panels for use at a later time. For instance, you can store excess power when the sun is shining, then use that power on darker, cloudier days when your solar panels' power output declines.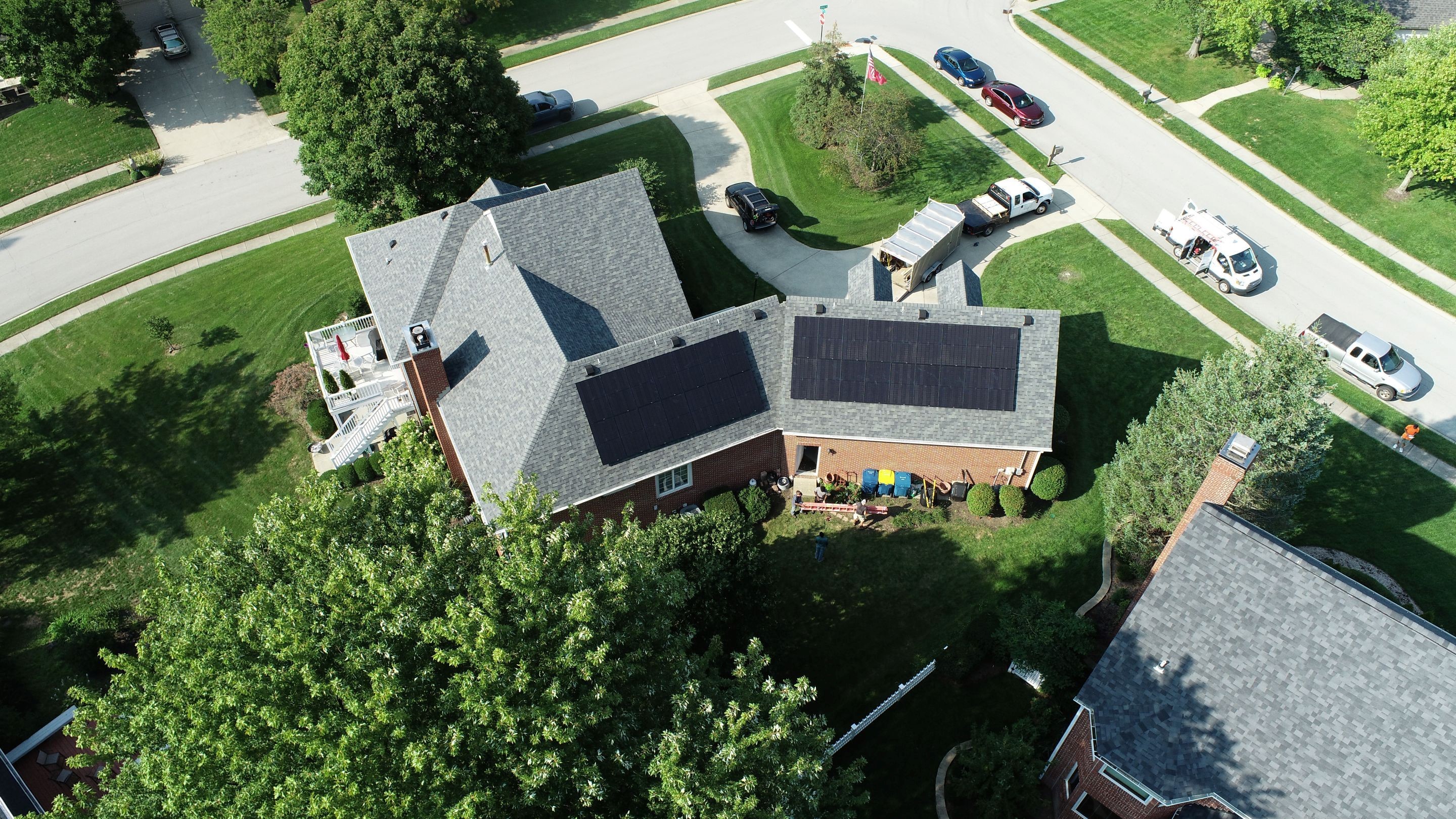 Photo courtesy of Jefferson Electric and Panasonic Eco Systems
4. Ensure optimal panel positioning
The more sunlight that reaches the surface of your solar panels, the more electricity they will produce. If you can, install your panels on the south-facing part of your roof, and trim back any overhanging trees. That way your system will capture as much sunlight as possible and convert it into electricity throughout the day.
5. Keep your solar panels clean
Solar panels are exposed to the elements year-round. Over time, they accumulate dirt, dust, and grime that will lower their efficiency. Aim to clean your panels about twice a year. To do this safely, turn your system off and use a hose from the ground. Avoid using a high-pressure hose to minimize any surface cracking. 
If you live in a less sunny area, know that rain, sleet, and snow can actually help keep your solar panels clean. 
6. Monitor your solar system performance
Most home solar systems come with remote monitoring capabilities, usually accessible via an app. There you can track data such as weather conditions and power output, across your whole system and for individual panels. Looking at the specific power output of the panels and using historical data to understand how this fluctuates in different weather conditions and across different seasons allows you to see underperforming panels or spot any anomalies.
With some careful considerations over the system design and the types of panels, solar systems in climates with less sunlight can still generate plenty of free, renewable power. The best way to ensure your solar system matches your home's needs is to work with a trusted installer. Find more resources, including an installer database, in Panasonic's solar hub for homeowners.