What to Expect During Your Solar Panel Installation
Deciding to go solar is an exciting step — you're reducing your utility costs, taking advantage of renewable energy, and shrinking your carbon footprint. The next step is ensuring that your solar installation process goes as smoothly as possible.
From asking the right questions beforehand on how to install solar panels to learning how the system works post-install, a little preparation goes a long way.
"A quality installer is critical to making sure every part of the system works properly and that you're set up for solar success," says Mo Abdalla, founder and CEO of Texas-based Good Faith Energy, a Panasonic Elite Installer.
By knowing what to expect as you approach solar panel installation and during the process, you'll ensure you make the most of your investment.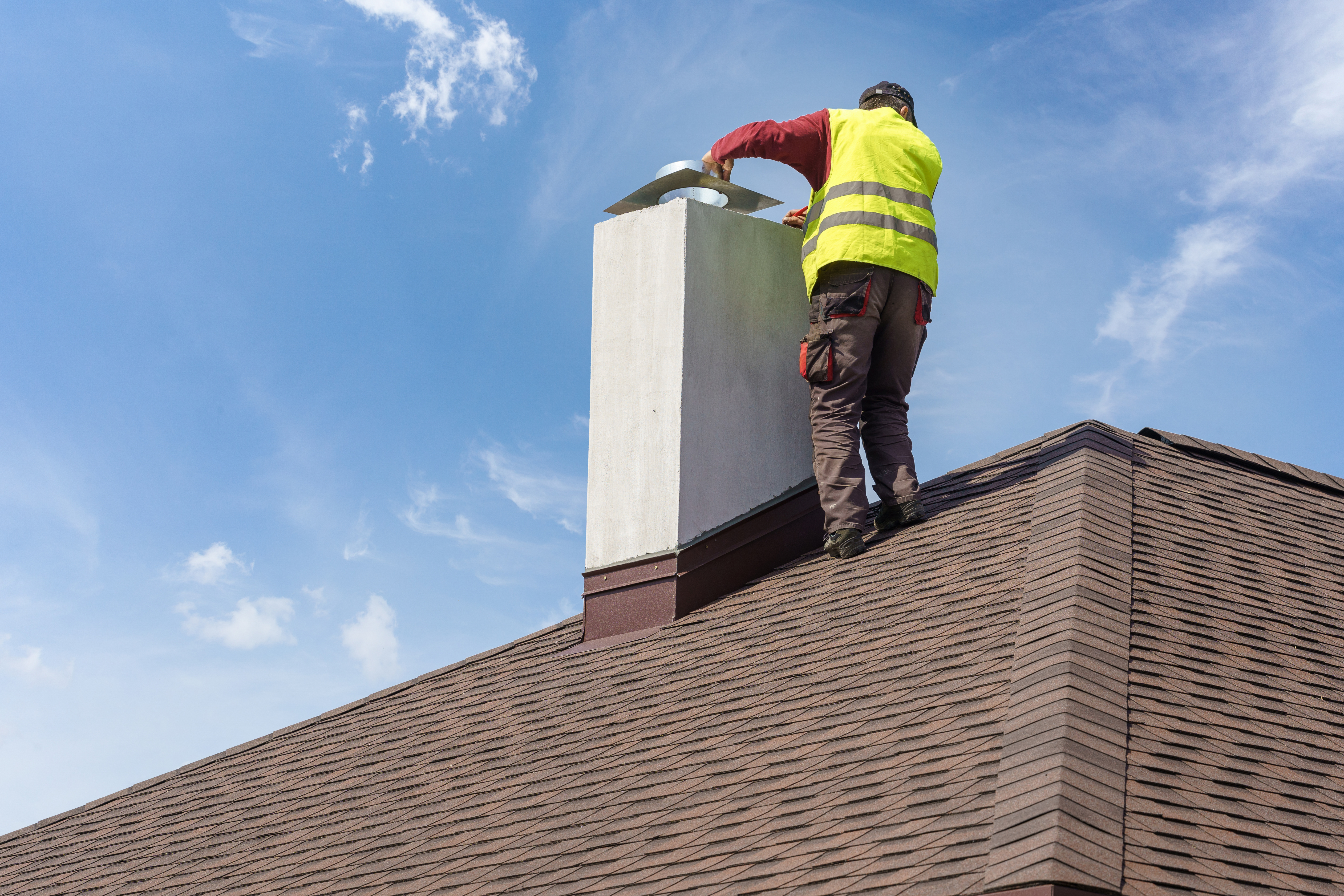 Getting ready
A successful installation process starts before the solar panel installer arrives at your home. The solar provider needs to examine your home's roof in advance. "They want to make sure the panel location is structurally sound, and the electrical equipment is ready," Abdalla says. His employees typically look inside the attic to see if rafters need additional support. And if they find any issues, they help the homeowner complete the repairs before the installation begins.
Because panel performance depends on quality installation, Abdalla says it's essential to ask your solar provider if they outsource the work, whether the contractors are licensed, and how they handle any problems that arise after installation.
Aurora Parssinen, head of operations for California-based Plug It In Solar, agrees. Her teams do a site assessment before install as well. The solar provider will also pull the proper city or county permits for the work. Parssinen says that in addition to the basics of getting the home ready for solar panels, homeowners should talk with their solar company about the products and materials they'll be using.
Review what you're supposed to receive and make sure it matches with what you thought. Unfortunately, Parssinen has heard of installers that sell homeowners one brand of product but then install another — often cheaper — brand. "We go over everything in the contract beforehand, so there are no surprises," she says.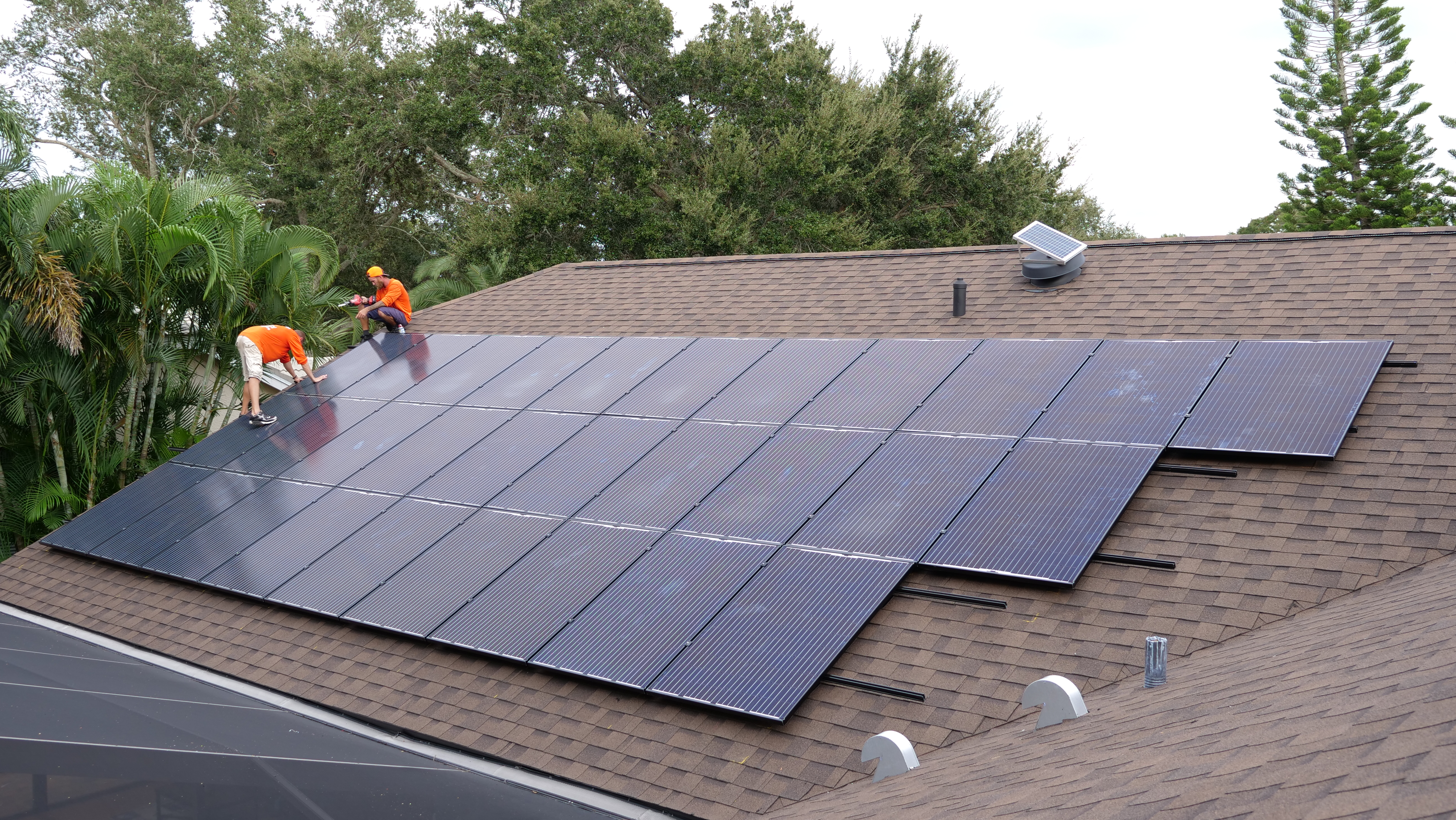 Photo credit: Unicity Solar Energy, Palm Harbor, FL
The solar panel installation process
The solar system installation process will likely take a few days to a week, depending on your solar setup's complexity and size. The solar company usually arrives in the morning and prepares their work area. The crew will get on the roof and plan for where the panels go. Abdalla says that with any installer, safety should be a top priority. "You want to make sure they're roped off if the roof has more than a 4/12 pitch," he notes.
How the company installs panels depends on the type of roof your home has; there are different mounting mechanisms for tile or clay roofs, for example. Abdalla describes the process as pretty methodical. Workers install in the mounts, connect the inverters, and put in the panels. "It's a bit of an assembly line," he says. In some cases, the solar company may need to cut power to the home for a few hours or at the most a full day.
Parssinen says that a quality installer will also take the time to review the work before they leave, walking the homeowner through the system operations. "We go over the details of the monitoring system, which shows the power production for the home as well for each panel," she says. That way, the homeowner knows what to expect from their system's performance and when an issue warrants a call to the solar provider.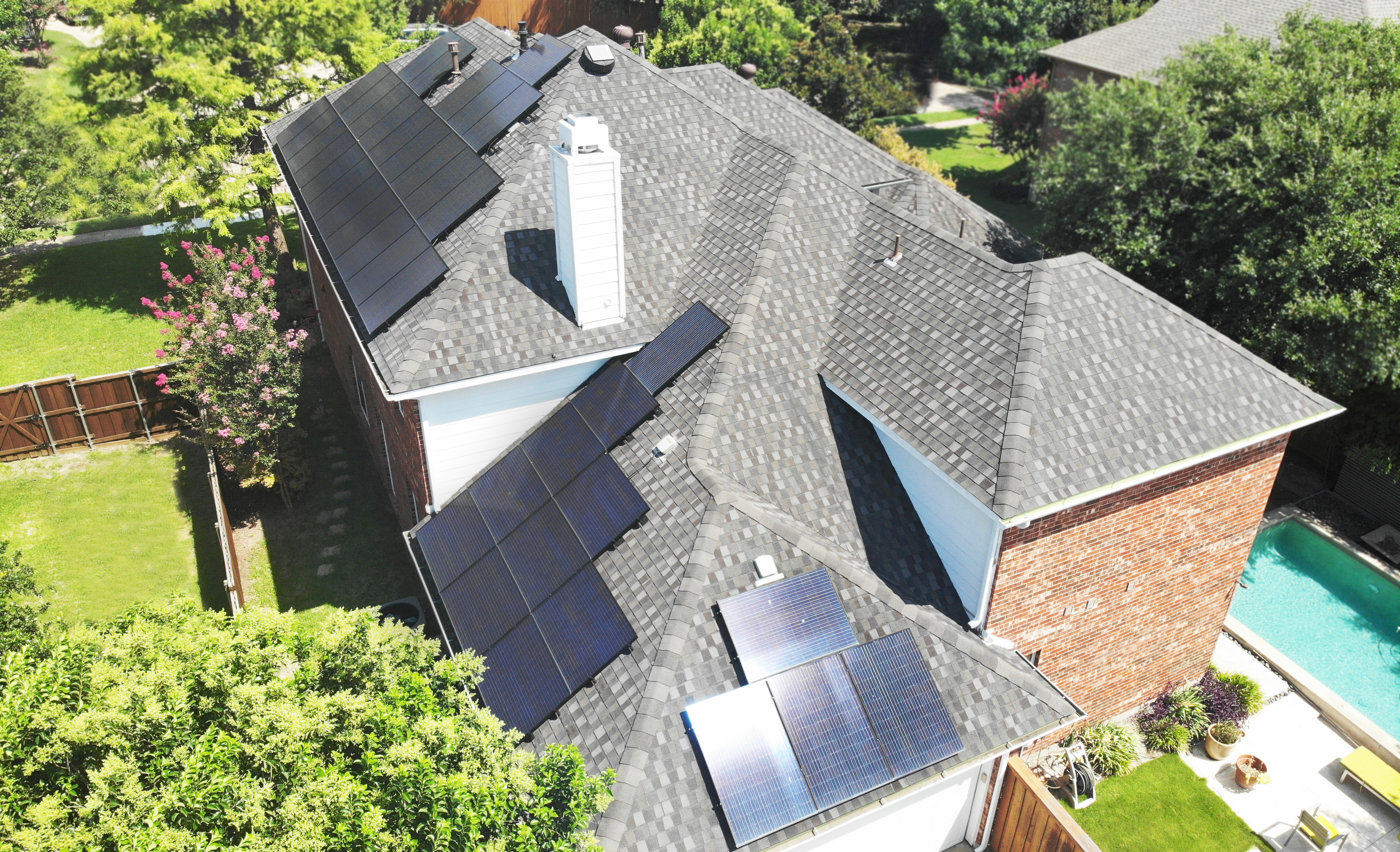 Photo credit: Good Faith Energy, Farmers Branch, TX
After installation
The solar panels may be on the roof, but homeowners need a final inspection and approval from their local utility before using their system. That can sometimes take a couple of weeks. Once the system is a go, Parssinen says the maintenance of the panels is pretty simple.
"Homeowners need to wash them a couple of times a year," she says. "Hosing them down with water is enough to remove the dust and make sure the panels are in good condition."
She also encourages homeowners to reach out to their solar providers if they have questions or concerns. A company that's responsive from the beginning is a sign that they'll be a good partner even after they've completed the install. "The customers are investing a lot into a renewable energy system," she says. "We want to make sure that we're always there, and any solar company should be able to do that as well."
To learn more about how renewable energy can transform your home energy use, visit Panasonic's Green Living blog. Ready to take the next step? Let us connect you with a vetted and verified Panasonic solar installer in your area today.