What to know about buying a green home
So you want to buy a green home?
Sustainable living has gone mainstream — and a vast majority of home buyers are seeking homes that not only fit their location and size needs but their environmental requirements as well. A recent survey from the National Association of Realtors reports that 59% of residential home buyers were interested in sustainability.
But how do you incorporate sustainability into your home buying process? There are multiple sustainable home features to consider, including the basics of the home's energy efficiency and green building certifications. And if you find a home that has green potential—but hasn't reached it—you should factor in the cost of upgrades to your overall expenses and long-term finance picture.
Read on to learn about how to buy a green home.
How to conduct a home energy efficiency test
When researching how to buy a green home, create an eco-friendly checklist of must-haves and nice-to-haves that will inform your ultimate purchase. Energy efficiency is the hallmark of a sustainable home — if you can reduce your energy consumption, you can both save money and reduce your family's environmental impact.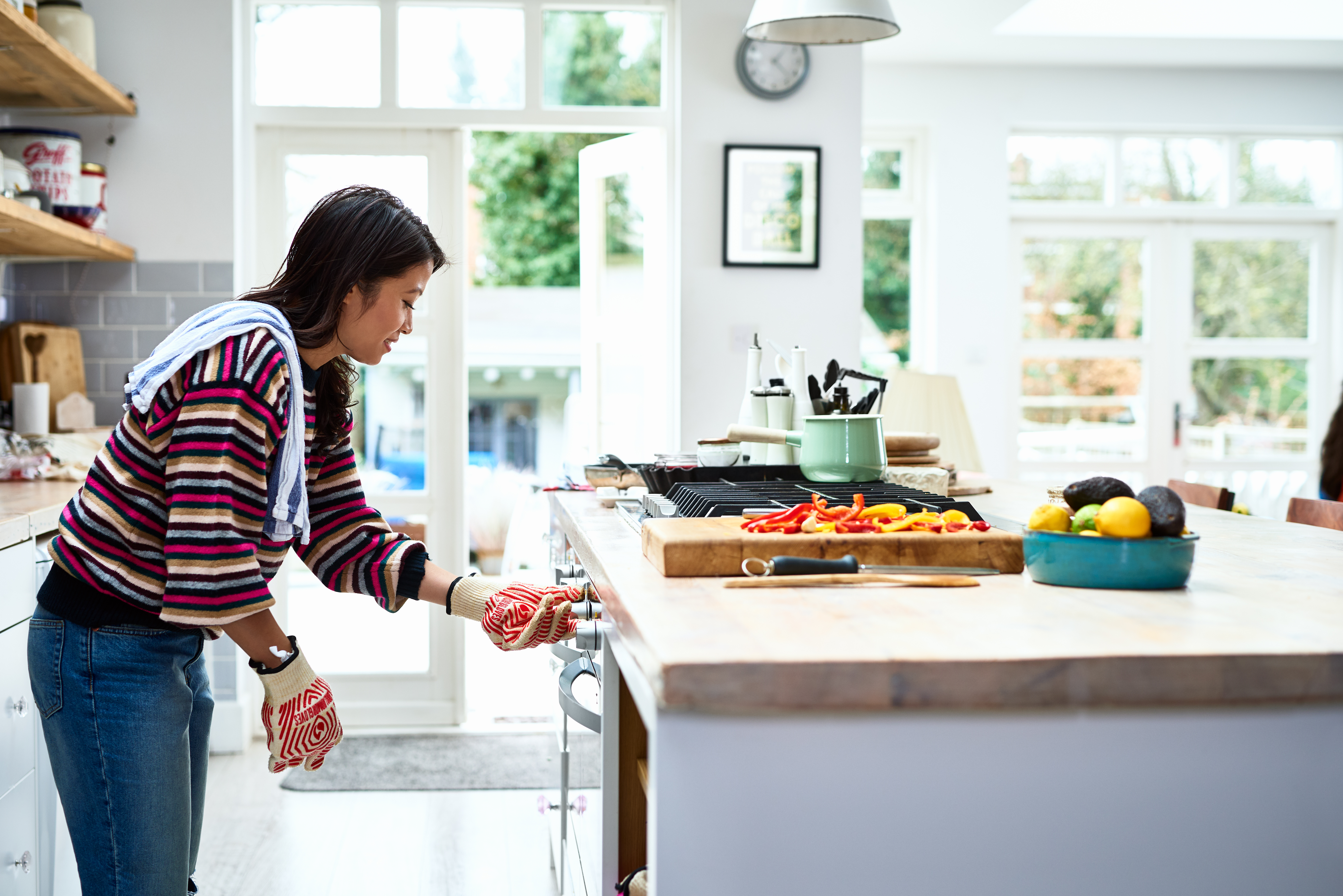 Start by considering the basics such as whether the home has ENERGY STAR appliances, and whether it's well insulated. Comparing the home's current heating and cooling bills to averages also provides additional insights into a home's energy use and efficiency.
If the house already has a home solar system setup, then you're in a good spot. The ability to use solar power is often at the top of many buyers' lists of sustainable home features. Consider that solar panels have the potential to raise a home's value by 4.1%. That said, be sure to inquire about the age of the panels, any homeowner updates or changes to the system, which can invalidate the product's warranty. Buyers should also ask whether the current owners have installed battery storage as well, which can reduce energy bills.
The role of energy auditing for homes
If you'd like to know even more about the energy efficiency of a home, you can also ask the seller for a home energy audit. An audit, which can be conducted by a professional auditor or the home's owner, is a thorough assessment of how a home uses energy, what areas are especially efficient and where the home may be wasting resources and money.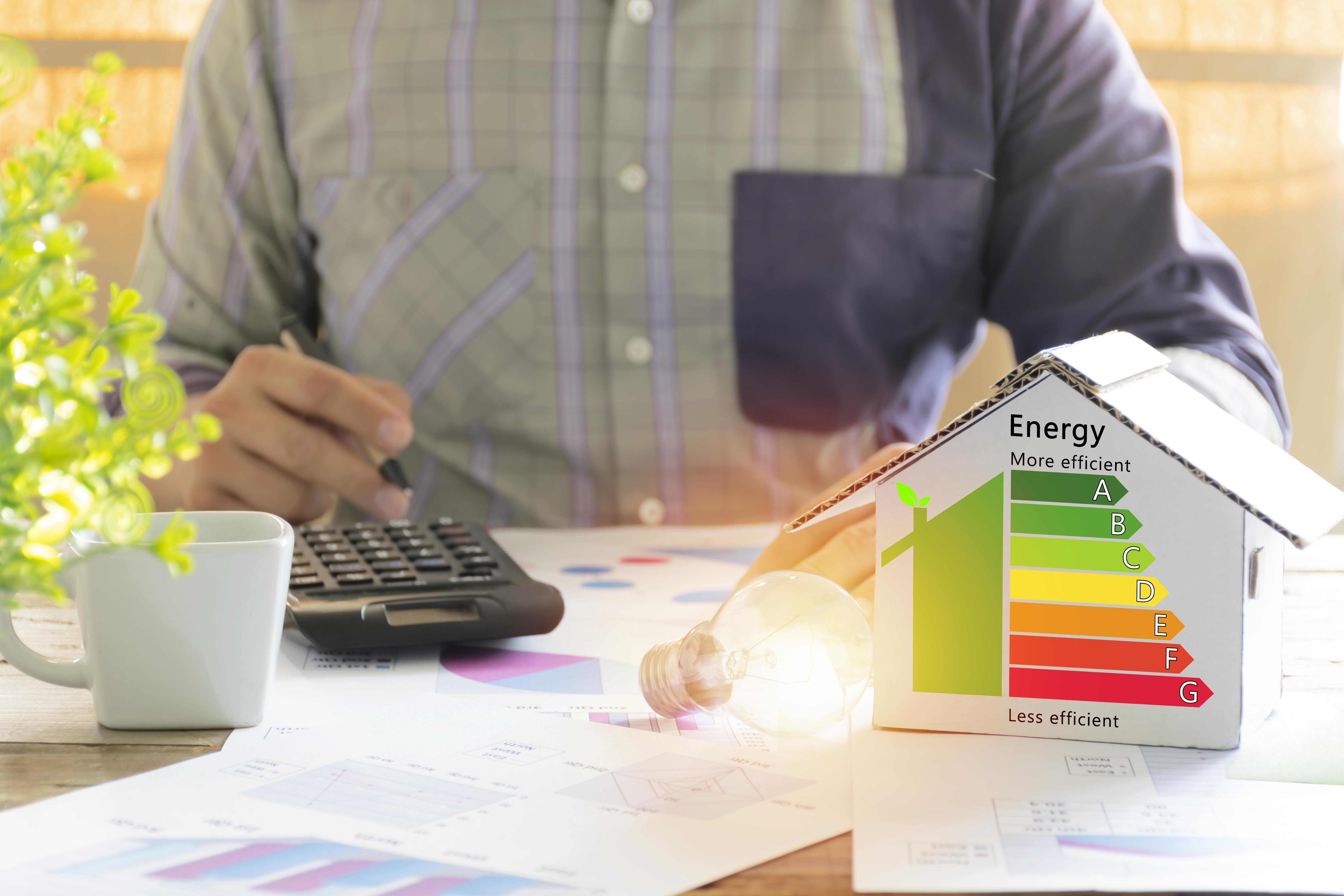 There are various levels of energy auditing for homes. At the lowest level, an auditor may walk through the home, take measurements and make notes. The audits increase in complexity, with auditors making recommendations for energy improvements and even projecting savings costs. For environmentally-conscious home buyers, the information revealed in an audit offers valuable insights into the sustainability of a home as well as a roadmap for making improvements.
Because the costs of energy audits vary depending on the market and the size of the home, research the cost and factor it into your budget.
Green home certification programs
A truly eco-friendly home also uses less water and the builders considered the impact of the materials they used in constructing the house. Water-conserving toilets and tankless water heaters, for example, are hallmarks of green homes. Sustainable materials such as recycled metals, bamboo, and concrete all contribute to reducing a home's carbon footprint during construction — and to overall energy efficiency as well.
There are some green home and product certificates that make the work of assessing a home's sustainability easier. For example, the U.S. Green Building Council provides LEED certifications for single-family and multi-family housing. Several other entities offer product certifications related to building materials, appliances in the home (ENERGY STAR, for example), and even plants used in landscaping.
Finding a turn-key, energy-efficient, solar-powered property is the easiest way to buy a green home. However, if you're shopping for older homes, you may find properties that provide some eco-friendly features and require some improvements. You should also consider wrapping the cost of improvements that make the home more energy-efficient into your financing. An Energy Efficient Mortgage allows you to qualify for a larger loan to account for upgrades that make a home more sustainable and ultimately improve its value.
Home shopping is a process of prioritizing what's important and then finding properties that meet your needs within your budgets. Place energy efficiency and other eco-friendly features at the top of your list and you'll find a new place that works for your family and the planet.
Energy efficiency is one of the most important aspects when researching how to buy a green home. To learn more about reducing your grid dependency, lowering your energy costs, and saving the environment, head to Panasonic's Green Living Blog. And contact Panasonic for more information about how their home solar system and battery storage solutions can complement green home renovations.