Rooftop Solar Curtailment To Ease With Refocused Hawaii Energy Contracts
Despite an abundance of year-round sunshine, Hawaii's solar energy policies have often had a dark cloud over it. Here's how the Aloha State's regulators and public utilities are working together to modernize grid management and brighten the solar landscape for residents.
Hawaiian electric utilities have been forcefully de-linking residential rooftop solar generators at peak hours for several years, but the installation-discouraging practice may fade as refocused utility-scale solar+storage contracts come into effect. Beyond Hawaii, these new contract types, which shift curtailment risk away from the solar owner, also may help California avoid an increase in the curtailment of solar flowing onto its grid.
The issue is that the Hawaiian grid was not ready for the massive Hawaiian solar installation wave that now totals over 11% of the entire state electricity demand and about 57% of the demand by the main island of Hawaii. Since the excess rooftop solar energy can cause grid management problems, including excessively high voltage levels, Hawaii Electric, for example, has been requiring a utility-operated shut-off for home solar energy exports to the grid since 2015.
A 2015 Hawaii utility report estimates that "curtailment levels on Oahu may be at 10 percent (of a given generator's output potential) or greater, and 20 percent possibly up to as much as 50 percent on Maui and Hawai'i Island." These double digit levels should drop to single-digit levels in the future as smarter solar gear is installed by both utilities and solar owners.
The new contract form will first be applied to several utility-scale solar+storage projects under review by the Public Utilities Commission (PUC) of Hawaii, in which the power purchase agreement is no longer based primarily on the energy delivered, but rather on the amount available, as defined by the net energy potential and solar facility availability.
This shift in PPA terms means that a prospective developer and solar plant owner do not need to shoulder the potential double-digit revenue loss from curtailment of their facility during peak periods. Instead, the plant is recognized for its ability to respond to and support the grid when such services are needed. Such grid support, in turn, can help a utility avoid future wires-and-poles investments.
Eliminating this risk has helped drive down the cost of the PPA price proposals for several solar+storage plants now being reviewed by the state. GTM Research reported that "six come in at record-low prices for the state, under 10 cents per kilowatt-hour. The projects … would add 262 megawatts of solar and 1,048 MW-hours of storage distributed over three islands. Hawaiian Electric, which sought the bids, said the projects will provide power "in place of volatile prices of fossil fuels," which it quotes at about 15 cents per kilowatt-hour, GTM says.
Will Giese, executive director at Hawaii's Solar Energy Association, called the pricing "mind-blowing," GTM reports. Among the bidding companies are AES, Innergex, Clearway, and 174 Power Global.
The US Solar Energy Industries Association observes that "With fantastic solar insolation and high electricity prices due to a dependence on imported energy, Hawaii is an ideal solar market. However, interconnection continues to be an issue as Hawaiian utilities have imposed restrictions to avoid solar generators' loads on their systems."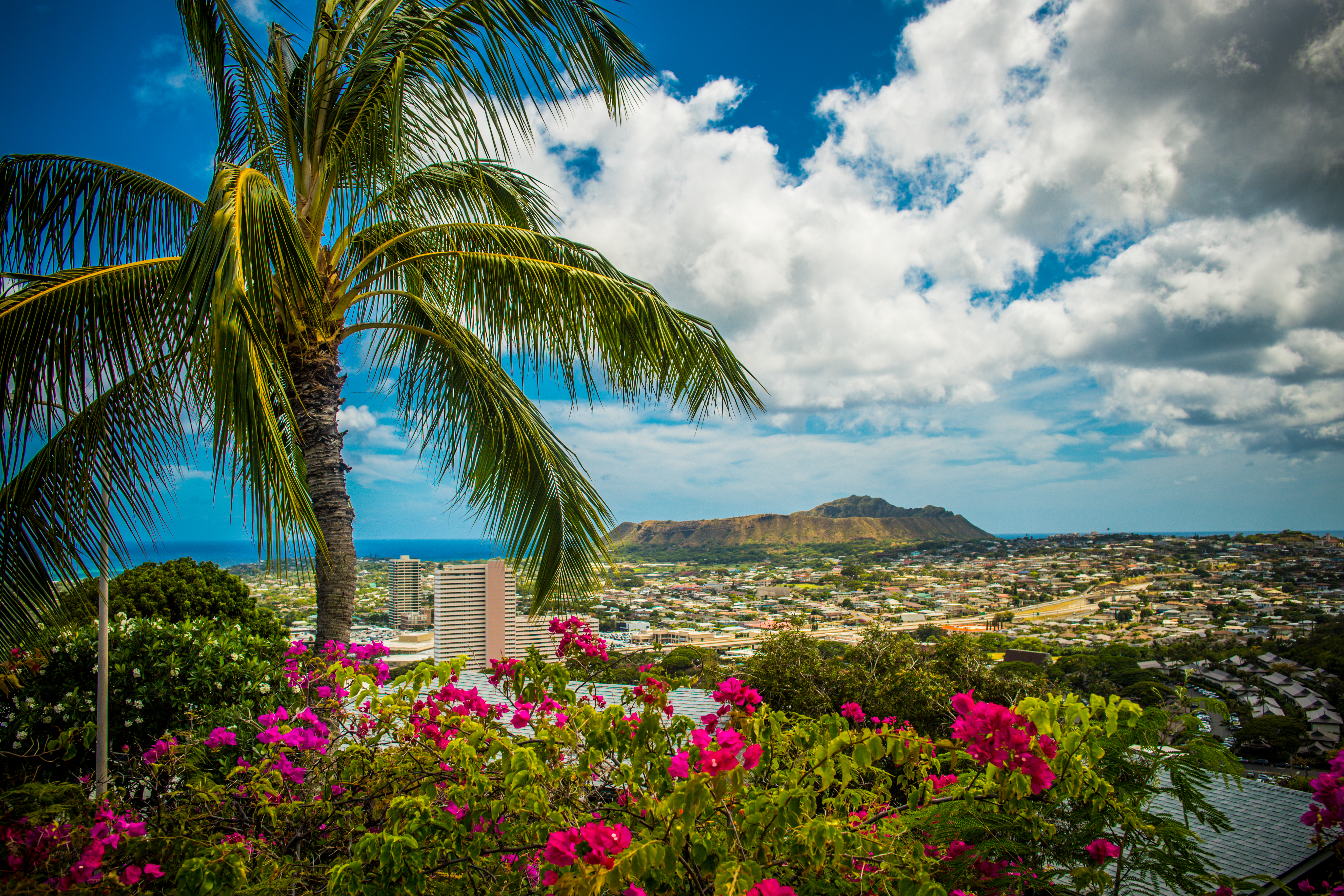 Hawaii's utilities also are modifying their grid management to help avoid curtailment of solar. The Hawaiian Electric Companies – including Hawaii Electric, Maui Electric and Hawaii Electric Light– in 2017 submitted a plan, "Modernizing Hawaii's Grid for Our Customers," to the PUC for a comprehensive grid modernization strategy. This change would be crucial for the utilities to reach the state renewable resources target of 100% clean generation by 2045.
The PUC approved the first phase of the plan in February 2018. The estimated $86.3 million cost for the first phase, which will start this year and continue to 2023, will mean that most customers will pay less than $1 a month for the upgrades.
The plan calls for the installation of smart meters on homes and businesses that will facilitate more detailed communication about solar production, and about grid capacity and support needs. The plan also calls for more advanced and more versatile solar inverters to be used, at least on new installations.
The utilities also have worked with the US National Renewable Energy Laboratory to study ways to manage voltage and other issues that complicate utility management of the grid. NREL found that the utilities can rely on private rooftop solar to manage voltage through autonomous advanced inverter functionality. "Then, grid-edge devices such as secondary volt-ampere-reactive (VAR) controllers will be used to supplement the advanced inverter functions, NREL reports.
This voltage controlling capability also boost the utility's ability to handle more rooftop solar at the same time. "The study concluded that deployment of secondary VAR controllers will increase the medium-voltage (MV) feeder's solar hosting capacity from 5 MW to 7 MW, providing a 40% increase in hosting capacity," NREL says.
NREL projects that the annual customer curtailment percentage for customers with the new volt – var and volt – watt control capabilities will be relatively low. About 87% of the customers would experience annual energy curtailment of less than 1% of generation, while 11% of customers would have curtailment between 1% and 5%, and the remaining 2% of customers would have curtailment of between 5% and 10% of total generation. 
About the Author
Charles specializes in renewable energy, from finance to technological processes. Among key areas of focus are bifacial panels and solar tracking. He has been active in the industry for over 25 years, living and working in locations ranging from Brazil to Papua New Guinea.
This article was written by Charles W. Thurston from CleanTechnica and was legally licensed through the NewsCred publisher network. Please direct all licensing questions to [email protected].