The next big thing in electric utilities: Virtual power plants
As more homeowners opt for energy resources such as solar panels, battery storage, and even electric vehicles, utilities are finding creative ways to bundle these resources into virtual power plants. This article explains what virtual power plants are and why it's important for utilities to tap into these distributed energy resources. To learn more about adding solar and/or energy storage to your home, check out Panasonic's extensive library of resources.
The electricity industry — sometimes described as the world's largest machine — has something in common with the air traffic control system: They both operate in real time.
If the Federal Aviation Administration wants to install new systems, it is a fraught undertaking. They can't park all the aircraft until the new system is up and running.
Likewise, it is a huge challenge for the electric utilities to change their way of doing things: They can't shut down for retooling.
But they are changing — and changing radically.
The change has several components. The first and largest is they are retiring the workhorse of electric generation and the Industrial Revolution: coal.
Coal is a major contributor to greenhouse gases, and everyone agrees it must go. It is being replaced with renewables, primarily wind and solar.
For the utilities, it is a brutal shift, but one which, after some resistance, they have embraced. Coal, once the predominant fuel along with natural gas, is down to about 19 percent of generation today.
Natural gas, a hedging fuel
The other fossil fuel, natural gas, is more of a problem. It accounts for 38 percent of generation. Most utilities need it as a reliable hedging fuel.
From the small but creative Rayburn Electric Cooperative (1,200 megawatts), located outside of Dallas, to the giant Tennessee Valley Authority (35 gigawatts), quite a few utilities are planning to add natural gas units. Gas, it is argued, is inherently cleaner than coal and much more efficient, so you get a double benefit of pollution reduction. But it still produces some greenhouse gases, primarily carbon dioxide.
While gas represents a "dispatchable" fuel (one that will be there when it is needed), wind and solar, the new and favored ways of making electricity, are intermittent resources. Environmentalists worry about the impact of installing new fossil capacity, which will be operational for at least 30 years.
But environmentalists are elated with something else that is happening in the utility space: distributed energy resources (DER). Thomas Kuhn, president of the Edison Electric Institute, said it is taking advantage of the slack in the electric system.
DER has multiple advantages. When fully implemented, it amounts to another environmental dream: virtual power plants (VPP) — enough new power without building more generation. The Biden administration is enthusiastic about virtual power plants. The Loans Program Office of the Department of Energy is encouraging their development.
Illustration courtesy Panasonic Eco Systems
Burns & McDonnell, an architecture, engineering and construction firm, is seeing a boom in DER-related work. Matt Olson, vice president of transmission and distribution, said, "The intensity and energy behind the deployment of DERs are unmatched as we see more projects every day. This unprecedented speed is driven by what consumers, regulators and utilities strive for in order to meet reliability and decarbonization goals."
While rooftop solar is important to DER, you can't just feed rooftop power directly to the grid. It needs to be stored in a battery.
The key for effective solar participation as a DER, and part of a virtual power plant, is that the current from the solar installation must be stored when the sun isn't shining. That makes it dispatchable and the utility can access it as needed, mostly in the peak demand period between 6 p.m. and 9 p.m. That is when people get home and start turning on the air conditioning or the heat, and a panoply of electrical devices.
Conservation — known as demand-side management to utilities — is the essential partner to DER effectiveness. Interruptible power, whether in a home or a big retail facility, is at the heart of demand-side management. That is load which can be shed by arrangement when demand is high.
Rudy Garza, president of CPS Energy, the large municipal electric and gas utility in San Antonio, Texas, says demand-side management can cut a whopping 252 MW of use on their system when needed.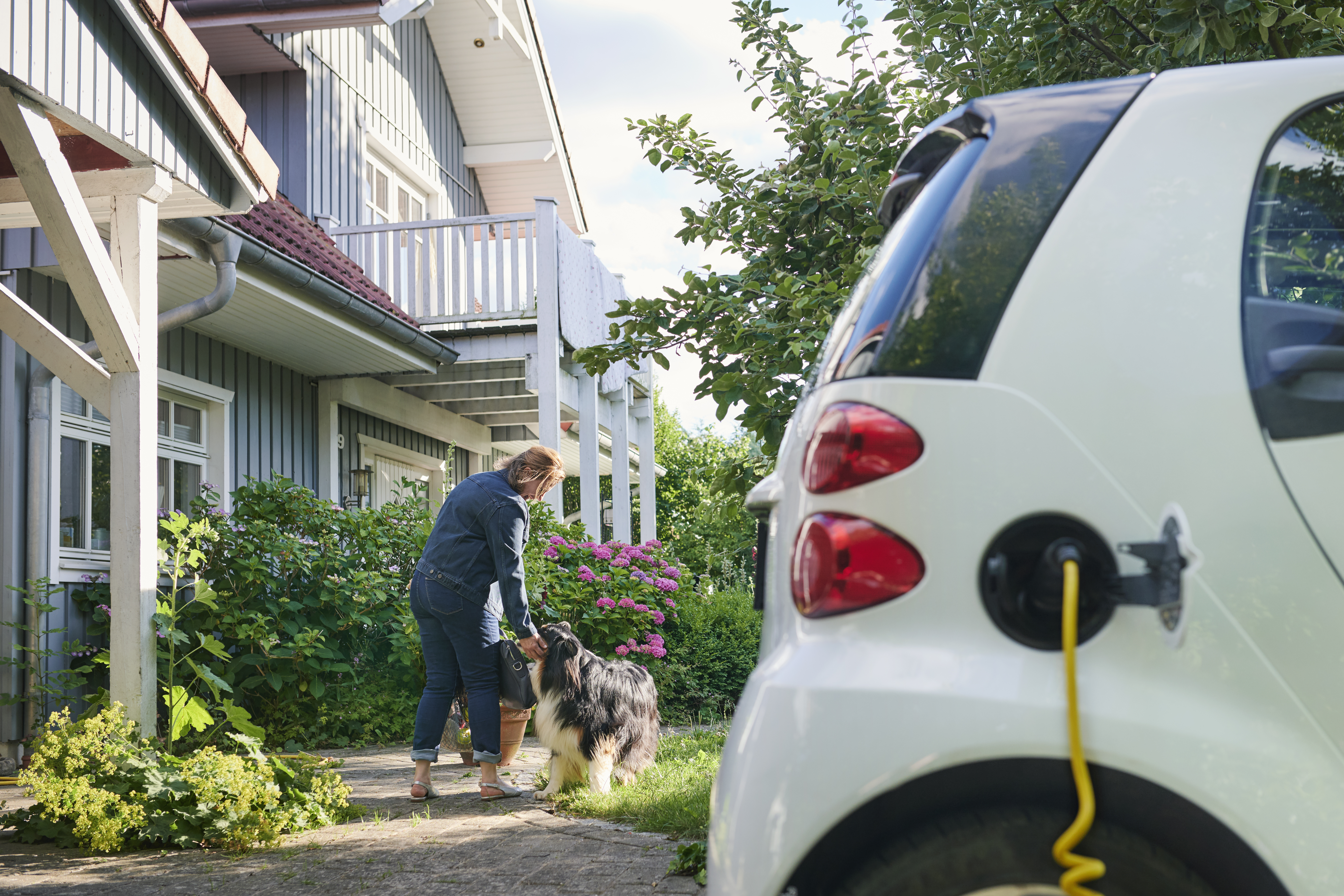 Pressure on the grid edge
Across the nation, there are 3,000 utilities and all of them, big or small, are invested in spreading the load at what, in utility parlance, is called the "grid edge." To you and me, that is where the electricity is consumed, mostly by retail utility customers and in our homes.
The grid edge is facing huge challenges, like the onslaught of electric vehicles. S&P Global, the financial information and analytics firm, predicts 40 percent of new car sales will be electric by the end of this decade; other analyses put it at 50 percent.
If everyone with an electric car plugs it in at 6 p.m., then the end is known: blackout.
So the utilities need to be able to spread the demand, and maybe employ those cars to help with the evening burden. New vehicles like the Ford F-150 Lighting have two-way capacity. They can feed into the grid and when needed, as well as at other times, draw off the grid to charge.
The first places expected to feel the pressure from charging electric vehicles are "clusters" where affluent, environmentally conscious people live in neighborhoods and subdivisions. If they all go electric about the same time, oops! Call the demand-side management team and turn on the virtual power plant, in the form of all those distributed generators across the system.
The Environmental Protection Agency has proposed dramatically toughening power plant emissions. If implemented, these will increase the industry's need for distributed energy resources and virtual power plants.
This article was written by Llewellyn King from Forbes and was legally licensed through the Industry Dive Content Marketplace. Please direct all licensing questions to [email protected].