Let there be solar: Church sees bright spot in adding rooftop solar panels
Solar panels aren't just for single-family homes! This article shares a great story about how a church in Pennsylvania is using solar to save money on its energy bills. If you've been thinking about going solar, now's a great time to do it — learn more about how Panasonic can help.
The Meadville area may be stuck today with a sky that's gray, but officials at Unitarian Universalist Church of Meadville are confident that the sun will come out – if not tomorrow, then certainly by May or perhaps June.
And when it does, you can bet your bottom dollar that the church will be ready – ready with an installation of rooftop solar panels expected to not only make a bit of an impact on the environment but to have a major impact on the bottom line of the institution widely known as the UU.
The 14.8 kilowatt array is expected to go online next month and when it does it should produce enough energy to offset about 80 percent of the church's annual electricity use, according to Ian Carbone, the Allegheny College professor of environmental science and sustainability who led the installation project. The exact amount saved will depend on when the church is consuming electricity and whether the panels are producing energy at the same time, Carbone said, but even with that caveat, "It'll definitely make a significant impact on their bills and overall energy usage."
The 37 panels that make up the array, each about 2 meters long and 1 meter wide, can be found on top of two flat sections of roof over the side entrance and rear section of the UU's parish house, just off the southeastern corner of Diamond Park.
They can also be found in northwestern Pennsylvania, of course, which for many raises another question or two: Are these panels really going to be generating much energy under the gray skies that frequently cover Meadville? And what about when the panels are under 16 inches or so of snow – how much energy will they produce then?
Truth be told, the answer to the second question is – not very much. But while snow is a reality, it falls far short of being a deal breaker, according to Carbone.
The panels are angled to face south and small amounts of snow will often slide off as the panels heat up more quickly than surrounding surfaces, he said. Other responses are possible as well.
"There are times of the year when it would be really helpful to just go up there with a broom and brush the snow off of them," Carbone said.
If church members prefer not to climb out a second-floor window to sweep the panels in February, then there will also be some times when the panels won't be producing energy. Those times will be far outweighed, however, by the energy produced in warmer months.
In fact, there will likely be times when the panels produce more energy than the church is consuming. When that happens, Carbone said, the surplus energy will go into the grid for use by other nearby consumers, reducing the church's electricity costs in the process.
So when it comes to the first question of whether the panels are worth it given Meadville's climate, the answer is a resounding yes, according to Joshua Searle-White, the UU board member who helped write a grant proposal that funded the project.
"For years I thought you couldn't do solar in Meadville because it was just too cloudy," Searle-White said in a phone interview last week, "and it turns out that's not true – turns out, you really can."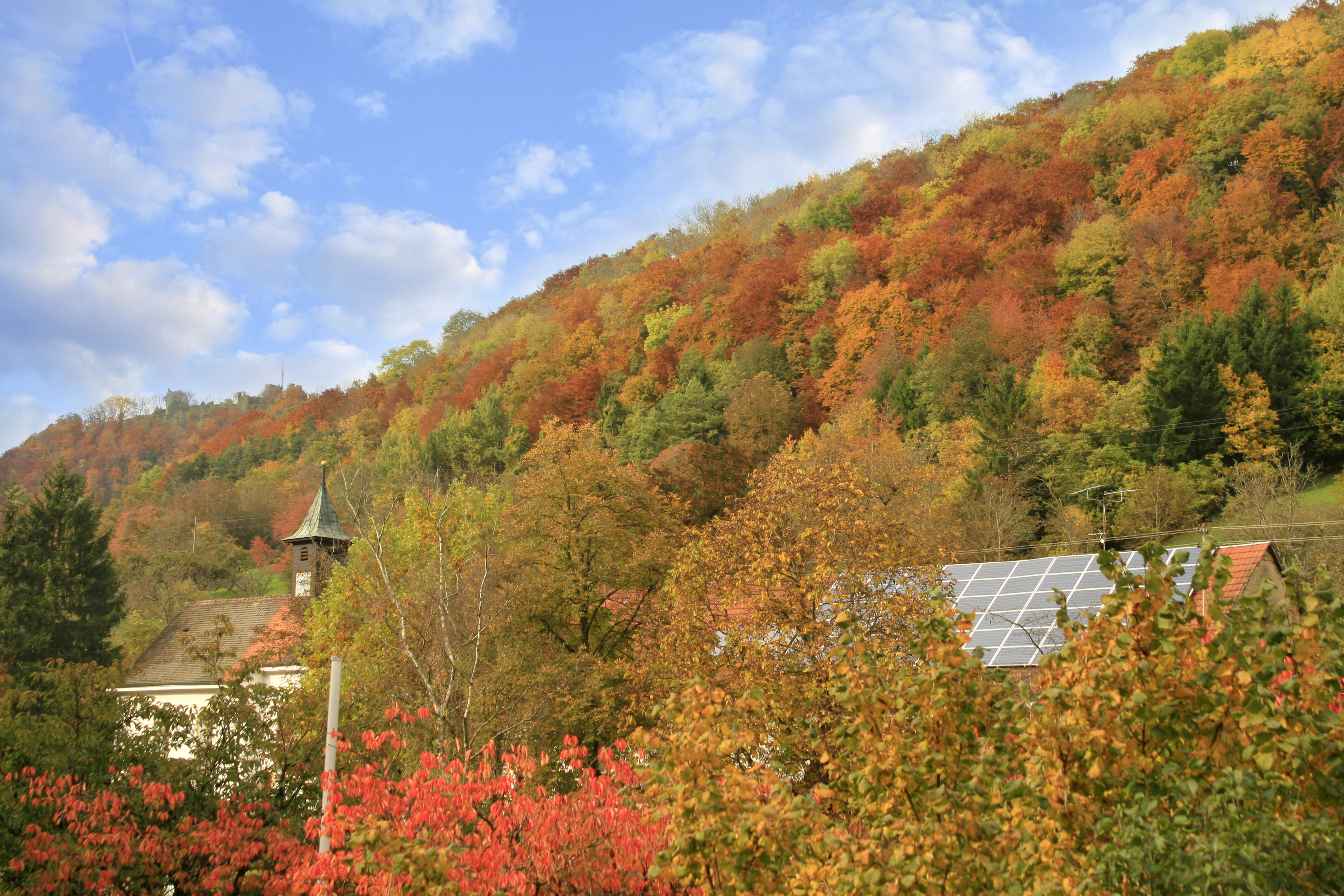 The panels operate even in diffuse sunlight, Carbone explained, and we receive more than enough sunlight to make them worthwhile.
"Even in a place like Pennsylvania your solar panels will pay themselves off in about 10 years and then they'll last about another 15 years or so, producing free electricity," he added. "Even in cloudy Pennsylvania, it's a no-brainer if you can figure out how to pay for the up-front costs of the solar array and if you have a roof and location that supports it."
That's a big if when the cost just for materials in a project like this one runs in the tens of thousands of dollars.
To make it feasible, Searle-White said, the church partnered with Allegheny in seeking grant support and ultimately received about $44,000 from the Penelec Sustainable Energy Fund, which is managed by the Community Foundation for the Alleghenies, a Johnstown-based nonprofit. In addition to the grant funding, the project benefited from free labor to install the panels.
Carbone led a team of 11 Allegheny students who spent their Friday afternoons working on the project through fall semester and received academic credit for their efforts. His students have previously worked on designing similar systems, Carbone said, but this was the first installation.
With increased knowledge of the permitting process and plenty of student interest, it may not be the last.
Searle-White was hopeful that the church's addition of solar power would inspire similar efforts in the area.
"For the UU Church, climate issues and environmental sustainability are very high on our list of values, so we wanted to do it not just for our own purposes of reducing our electric bills, which would be nice, but also (because) it's the right thing to do," he said. "We want to demonstrate to the rest of the community that it can be done."
A brief video documenting Allegheny College professor Ian Carbone and his students installing a solar array at the Unitarian Universalist Church of Meadville can be viewed online at vimeo.com/781280690.
This article is written by Mike Crowley from The Meadville Tribune, Pa. and was legally licensed via the Tribune Content Agency through the Industry Dive Content Marketplace. Please direct all licensing questions to [email protected].