Going solar on townhouses — very doable if you do your homework
Townhouse communities often have strict rules about what owners can do with their properties. For this reason, a townhouse owner who wants to go solar may deal with more complexity than an owner of a standalone, single-family house. The good news is that townhouse owners can usually overcome these challenges. That said, it's important to be well-informed about what issues may arise before starting with the process.
Challenges with going solar
1. Roof space
"The number one challenge with going solar on townhouses is roof space," said Francis Bebla, sales manager at GC Electric Solar, a solar installer in southern California.
Compared to standalone houses, townhouses generally have much less roof space available for solar panels. Solar arrays need to be large enough so that there is sufficient generation to offset a significant portion of the townhouse's energy consumption (and utility bill) and yield a reasonable return on investment. The greater the energy consumption of the townhouse, the larger the system needed for the economics to pencil out. To accurately gauge your potential return, it's important to get quotes from at least three solar installers.
Space can be further limited by roof obstructions (such as vents) and fire codes intended to provide firefighters with sufficient space to safely address fires. The 2018 International Fire Code requires a 3-foot pathway from the lowest roof edge to the roof's ridge and an 18–36 inch setback from the ridge, depending on the size of the array. Not all local municipalities have adopted the international code, so townhouse owners (or their solar installers) should check with the local fire department to find out code requirements.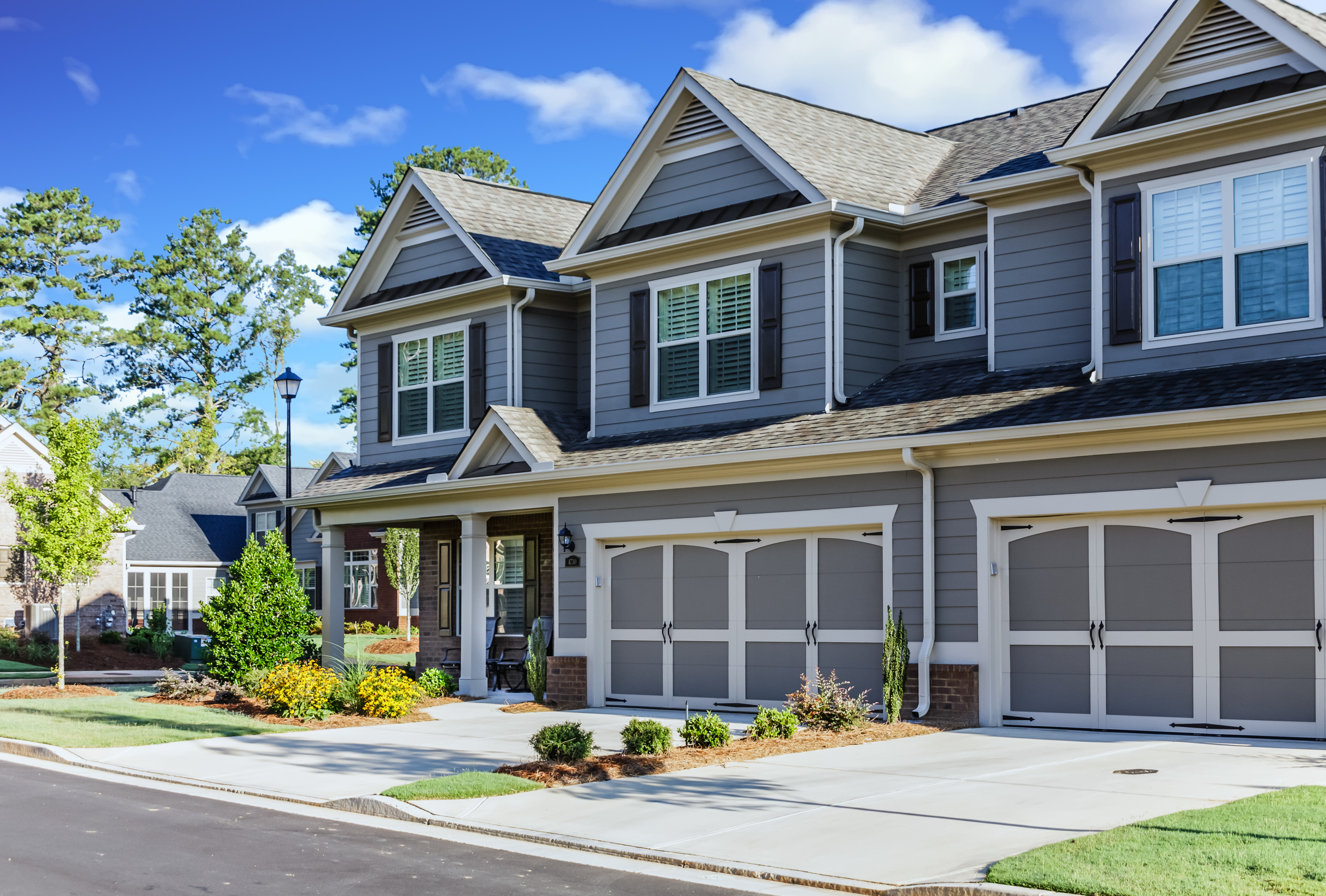 In addition, many townhouses have flat roofs. If that is the case, the panels need to be tilted so that they can capture enough sunlight.
"Because of the tilt, the rows of panels need to be at least two feet apart to prevent the rows from shading one another," said Bebla. "This can further reduce the square footage available for panels."
Despite these potential challenges with roof space, Bebla said that there is usually enough space to install sufficient solar panels, since most townhouses have relatively low energy usage to offset.
2. Wiring
Another potential challenge with townhouses involves the solar array's electrical wiring. In standalone houses, wiring is usually straightforward: Electrical lines run from the solar system on the roof to the house's electrical panel. From the electrical panel, the line runs to the house's electric meter, usually located nearby.
In townhouses, electrical lines typically need to run from the solar array to subpanels. These smaller electrical panels go downstream from the townhouse community's main panel and are often found in less accessible locations inside townhouses. From there, the electrical line needs to run to the townhouse community's electric meter, which is typically in a different location.
"Because of the more difficult electrical route with townhouses, don't be surprised if the electrical costs are more than for standalone homes," said Bebla. "And be wary of an installer quote that is lower than your other quotes because it doesn't include these extra electrical costs."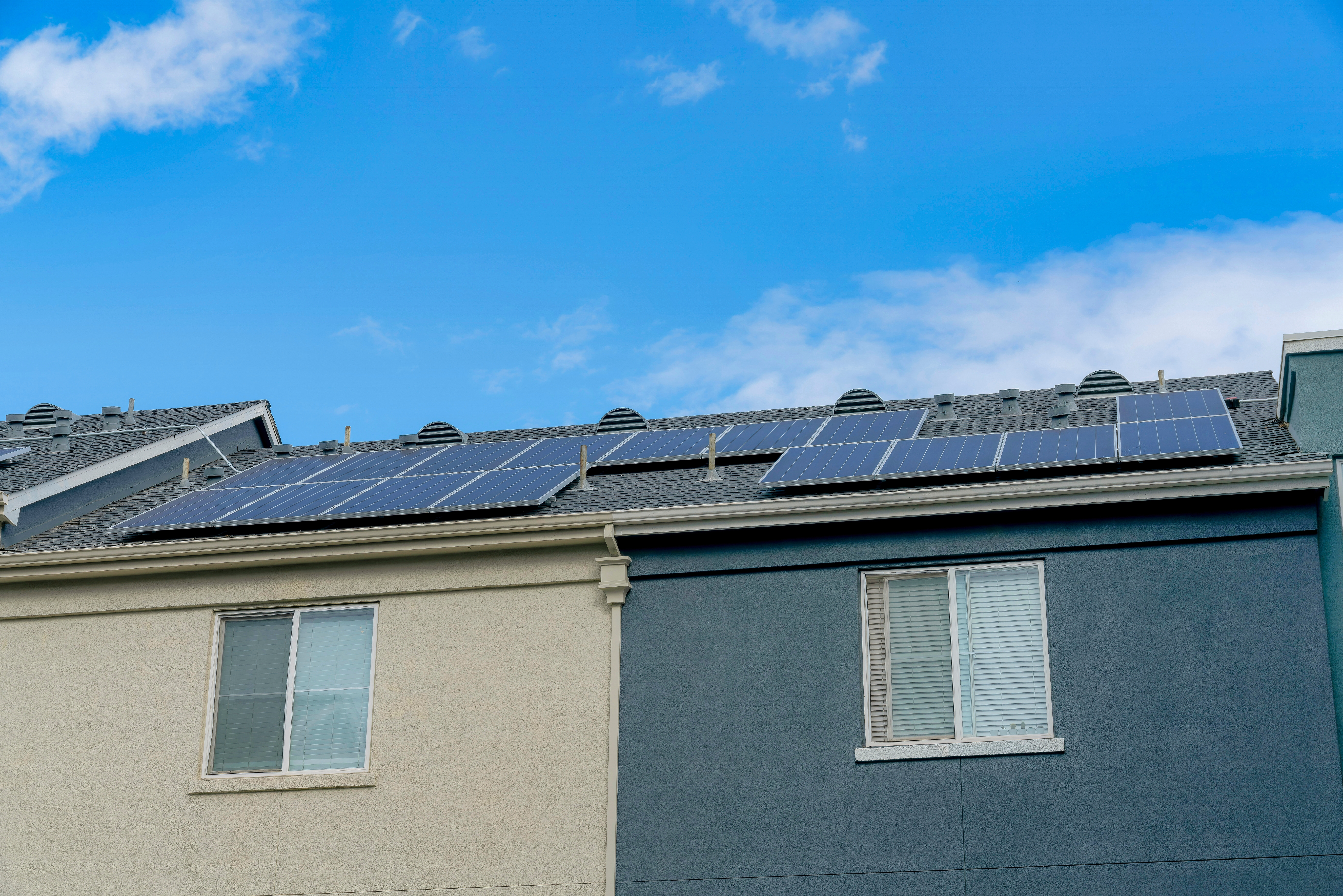 Team Up With Your Neighbors for a Community System
If the financial return for a proposed solar array on an individual townhouse is not optimal, there are alternatives. A townhouse owner can join forces with neighbors to install a large community solar array and potentially take advantage of group purchasing discounts. One option is to install a ground-mounted system in a common area to offset community energy uses, such as pool heating and exterior lighting. Another option is to deploy a system that spans numerous adjacent rooftops.
"If the roofs are seamless, you can install a large community system that spans all the townhouses without any gaps in the panels," said Bebla. "That allows the installer to fit in more panels than would be possible for a series of small, separate systems on individual roofs."
Utility bill credits from the output of a community system can be allocated to the electric meters of all the participating homeowners through a process known as virtual net metering. The amount of credits appearing on your bill depend on the size of your share of the array. Before the system is deployed, community members need to agree on how to allocate credits. Note that virtual net metering is not available everywhere. Consult the Database of State Incentives for Renewables & Efficiency to find out if your state permits it.
Figuring out whether a community or individual system is the best option comes down to identifying the one with the biggest return on investment.
"We've found that one of these options makes financial sense for townhouse owners almost all the time," said Bebla.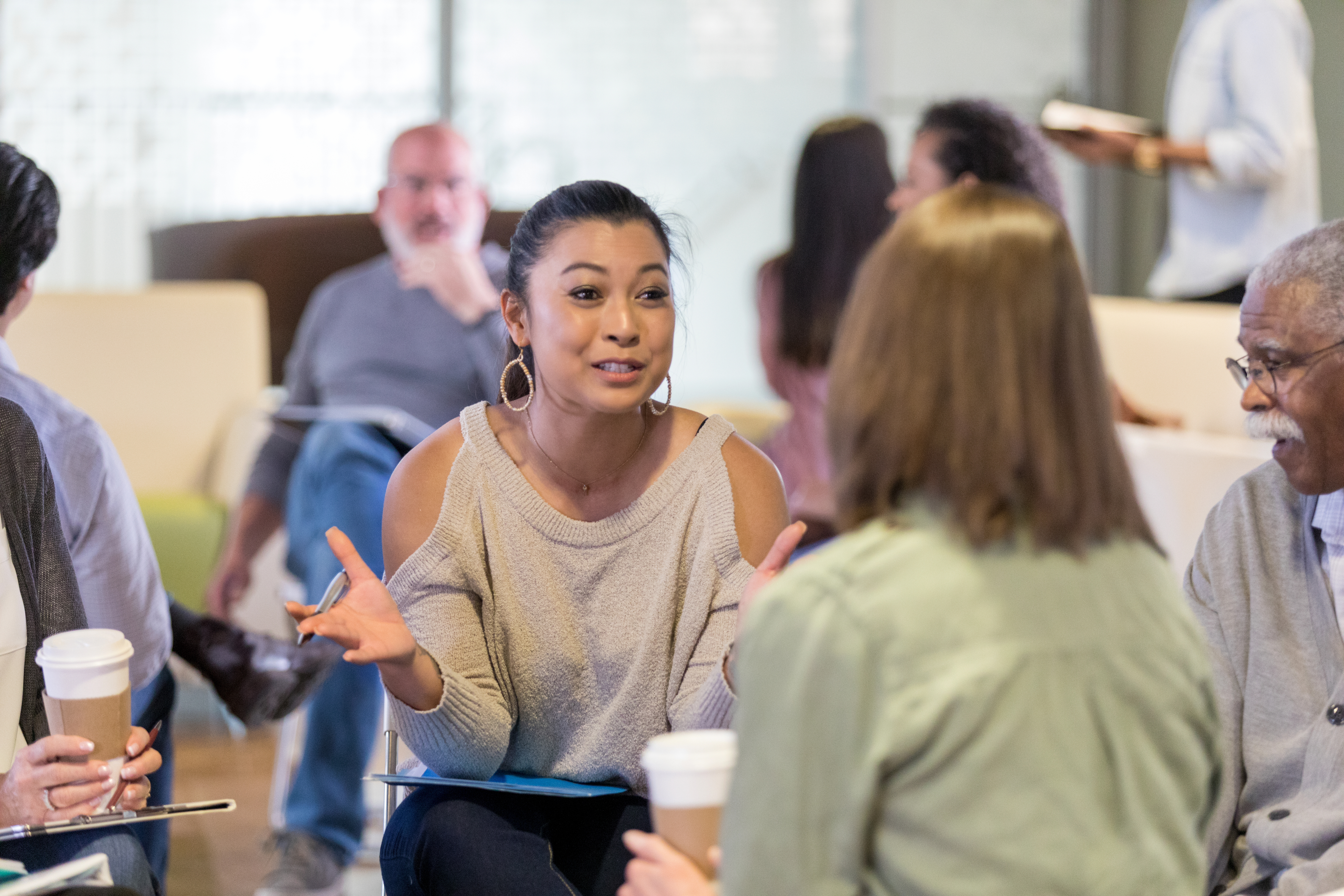 How to Navigate Homeowners Associations
Like many communities of standalone houses, townhouse communities are typically governed by homeowner associations (HOAs). That means you may need to get the HOA's approval on a solar system before installation.
In some cases, HOAs have rules that either prevent residents from going solar or that impose restrictions on the system's size and location. For example, many HOAs require that solar installations are not visible from the street and use components that match the building colors. These design restrictions can reduce a solar array's return on investment.
Fortunately, more than half of the states in the U.S. have solar access laws that protect the rights of homeowners to go solar. Many of the laws allow reasonable design restrictions as long as they do not significantly reduce the system's output.
To see if your state has a solar access law, check the Community Associations Institute's solar rights map. Additionally, the Homeowners Protection Bureau provides a useful resource where you can find out what your state's HOA laws say. Keep in mind that you may still need the HOA's approval on your system even if your state has a solar access law.
If you're interested in going solar, a good first step would be to review your HOA's bylaws and see what they say about the roof. Is there a specific provision about installing rooftop solar? Are there design restrictions on installations? Does the townhouse owner own the roof? Does the HOA own the roof? Make sure any restrictions comply with your state's solar access law. If they are in compliance, your next step would be to get quotes from at least three installers to assess the potential return of a system that accounts for any HOA restrictions.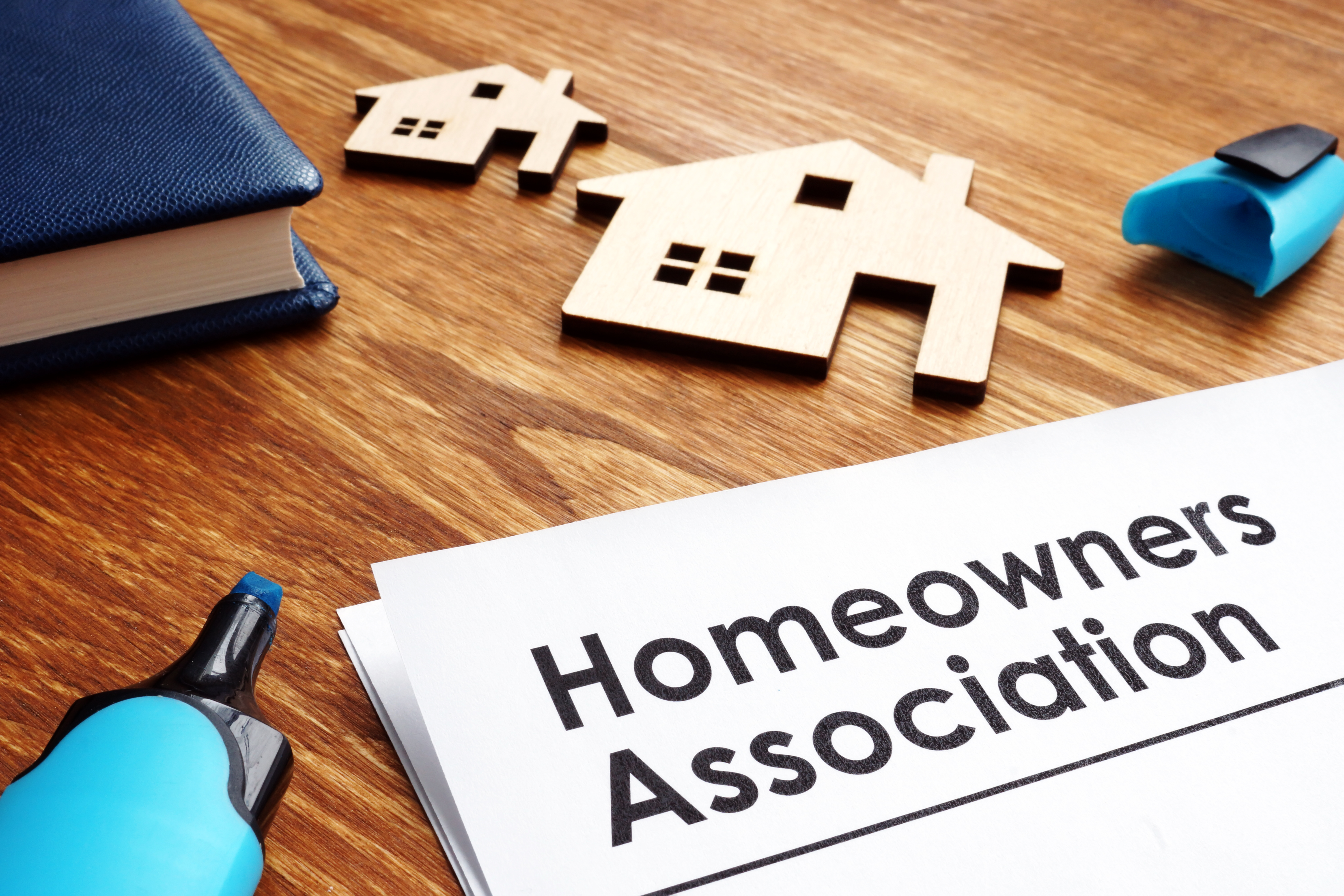 If your HOA has unreasonable restrictions on solar installations, you can make your case to neighbors and organize them in an effort to persuade the HOA board to loosen its restrictions. One helpful talking point: solar can increase a home's value. A study by Lawrence Berkeley National Laboratory found that home buyers are willing to pay a premium of about $15,000 for homes with solar arrays.
Solar United Neighbors' HOA Solar Action Guide provides helpful guidance on how to engage with restrictive HOAs. According to their guidance, "Most HOAs are willing to change their policies if the residents demand it ... Our experience is that most reasonable people will support your right to go solar if presented in the right way."
If the HOA owns the roof, it may be concerned that the solar installation could void the roof warranty. Your installer's warranty will typically cover the work to install your system. If the installer properly installs the components in accordance with the manufacturers' specifications, the system will not void the roof warranty. Before signing a contract with an installer, read the company's workmanship warranty, and be prepared to provide a copy to the HOA board. It may request to see it.
"Usually after the homeowner shows the HOA our warranty, we can proceed with the project," said Bebla, adding that HOAs are typically not a major roadblock in California, which has a solar access law.
"There may be some minor requirements like painting the conduit to match the sides of the building," he said. "The owner typically needs to submit to the HOA a small fee and an application that includes the proposed system design and location of the panels on the roof. The owner may need to wait for a certain period until the HOA board's next meeting when the application is reviewed. That could take up to a few months."
After that, you and your house will be ready to soak up the sun.
Stay up to date on the latest solar and green lifestyle trends, check out the Green Living blog. Looking to make the solar switch on your home or business? Talk with your local Panasonic installer and get all your questions with a free consultation.