Can you really cut your house off of the electric grid and kiss FPL goodbye?
With legislation recently getting nixed that would have raised prices for residential solar users in Florida, many are wondering if it's possible to disconnect from their power company altogether. This insightful article looks at the issues with going off the grid in the Sunshine State. Get all your solar and storage questions answered with a no obligation consultation with a trusted Panasonic installer. 
As you paid a recent Florida Power & Light bill, you've probably entertained a fleeting fantasy of breaking free.
Wouldn't it be cool, you've thought, to say goodbye forever to base charges, non-fuel and fuel charges, regulatory fees, franchise charges, utility taxes, local taxes, and gross receipt taxes – all of which can add up, if you live in an average- to large-sized house, to hundreds of dollars a month.
After all, it's becoming more affordable than ever for homeowners to achieve energy independence by installing rooftop solar systems, storage batteries and even whole-house generators. Power generated by the sun feeds the batteries, which power the house at night and when it rains. For extended periods with no sun, a gas-powered generator kicks in.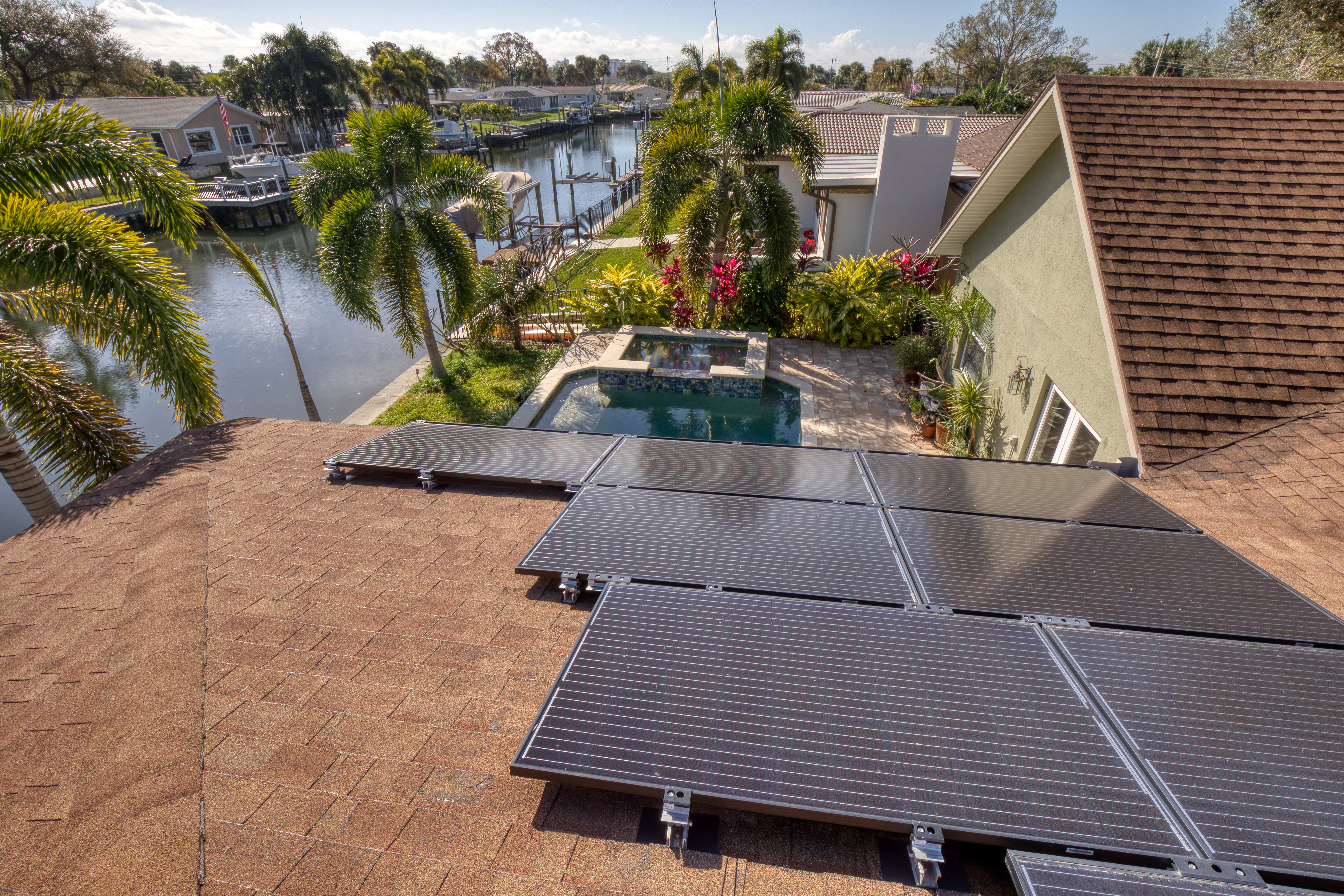 Such a fantasy is easier dreamed than lived. In Florida, answers are elusive as to whether you can really disconnect from the grid. Misinformation is rampant and few of the government officials responsible for authorizing a disconnect have a clear understanding of what's allowed and what's not.
Solar temptations
Rooftop solar systems enable growing numbers of consumers to generate all of their own electricity and even earn money back at the end of the year for unused power sold back to the grid at their utility's full retail rates.
But this year, FPL accused rooftop solar owners of being freeloaders who are forcing non-solar owners to subsidize their fancy setups and nearly bill-free lifestyles. They said solar users, by earning retail rates for unused power and remaining connected to the grid, are unfairly avoiding $90 a month in costs that the rest of FPL's customers have to cover. The utility lobbied for legislation that would allow it to charge future solar customers more and reduce their buy-back rates.
With enactment of those reforms awaiting the governor's signature, it's tempting to explore the possibilities of avoiding looming cost hikes by disconnecting from the utility's grid altogether.
Whether or not it's wise to cut the cord is a separate subject. Most rooftop solar owners choose to stay connected and pay at least a minimum connection fee – currently $30 a month – so the power will be available if their batteries develop problems or if the sun doesn't shine for multiple days.
But that could change if FPL starts hiking costs for solar customers to eliminate what it calls "unfair subsidies."
And that's when things get confusing. Florida has no state law that spells out how, when and under what circumstances customers can disconnect.
Stories of woe abound
Internet searches for an answer to a simple question – Is it legal to disconnect from an electric utility in Florida? – turns up wildly diverging assertions, conjecture and accusations.
It's not just the internet that's confused. Directly asking local and state authorities who write building codes, enforce codes and issue certificates of occupancy, yields vague and contradictory answers and advice to check with other authorities.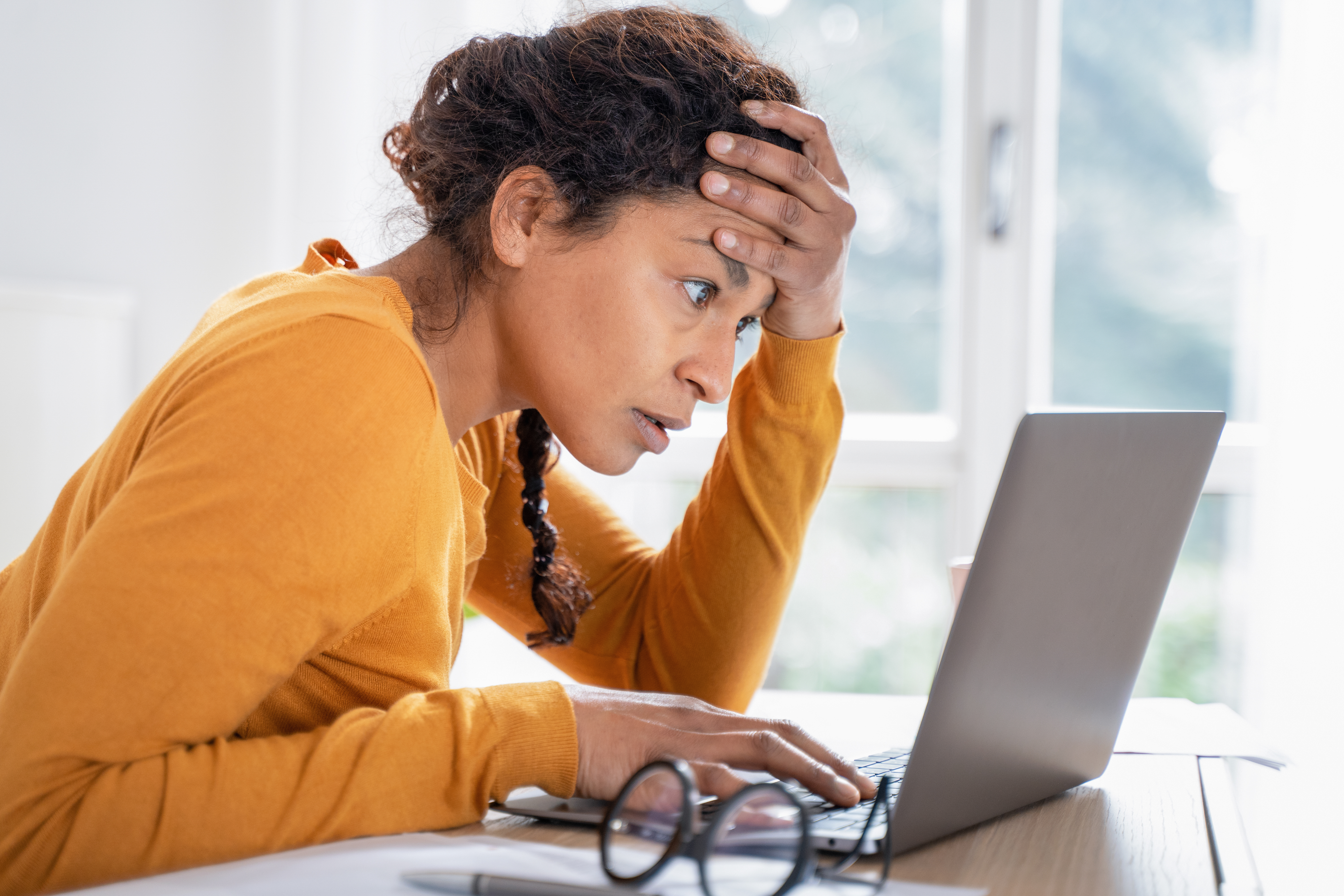 Websites targeted to people who want to live off the grid paint Florida as a difficult state to deal with.
The site off-grid-home.com says Florida "may be the most active state in its suppression of off-grid living," and asserts that "courts have ruled that living off the grid is a violation of the International Property Maintenance Code." Using this ruling, the site says, "they have issued fines and even jailed members of a family living off-grid."
That post links to a 2014 story on the site offthegridnews.com about a Cape Coral resident, Robin Speronis, who installed solar panels and disconnected all of her utilities after deciding to live off the grid.
According to reports by the Fort Myers News-Press, when Cape Coral's code enforcement department found out, it charged Speronis with code violations for failing to remain hooked up to her available electric utility as well as the city's water and sewer system. However, a special magistrate researched the charges and determined that while the IMPC did not require Speronis to remain connected to her electric utility, it did require her to connect to the water supply, for sanitation purposes. The magistrate also said that Speronis must seek city approval for her rooftop solar system.
But Speronis did not comply with orders to reconnect to the city's water system and maintained an adversarial relationship with the city. Weeks after the ruling, she was arrested and jailed on animal cruelty charges after refusing to let animal control officers examine her two dogs. After spending a month in jail, the charges were dropped. Two years later, her mortgage lender repossessed her home for failure to make her loan payments.
Speronis became a celebrity among off-the-grid enthusiasts, and sympathetic stories about her remain online.
Other off-grid living websites link to a 2016 WFTV story about a Central Florida man who spent $60,000 building a rooftop solar system and tried to disconnect from his utility, the municipal-owned Leesburg Electric Department.
WFTV's story reported that the Leesburg Electric Department would not allow the man to disconnect from its grid. It also asserted that "legally, he has to be connected and pay [the utility] for power he doesn't even need."
The story asserted "In Florida, it's up to individual utility companies whether they will allow people to disconnect" and adds, "But state code requires a homeowner to be hooked up to a utility company, even if the homeowner can generate their own electricity."
Local and state authorities interviewed for this story contradict those statements.
What do the power companies say?
Cindy Muir, spokeswoman for the Florida Public Service Commission, which regulates utilities, said "We are not aware of any prohibition [preventing] a customer from completely disconnecting from the utility service," whether it's an investor-owned utility such as FPL, a municipal-owned utility such as Leesburg's, or a cooperative.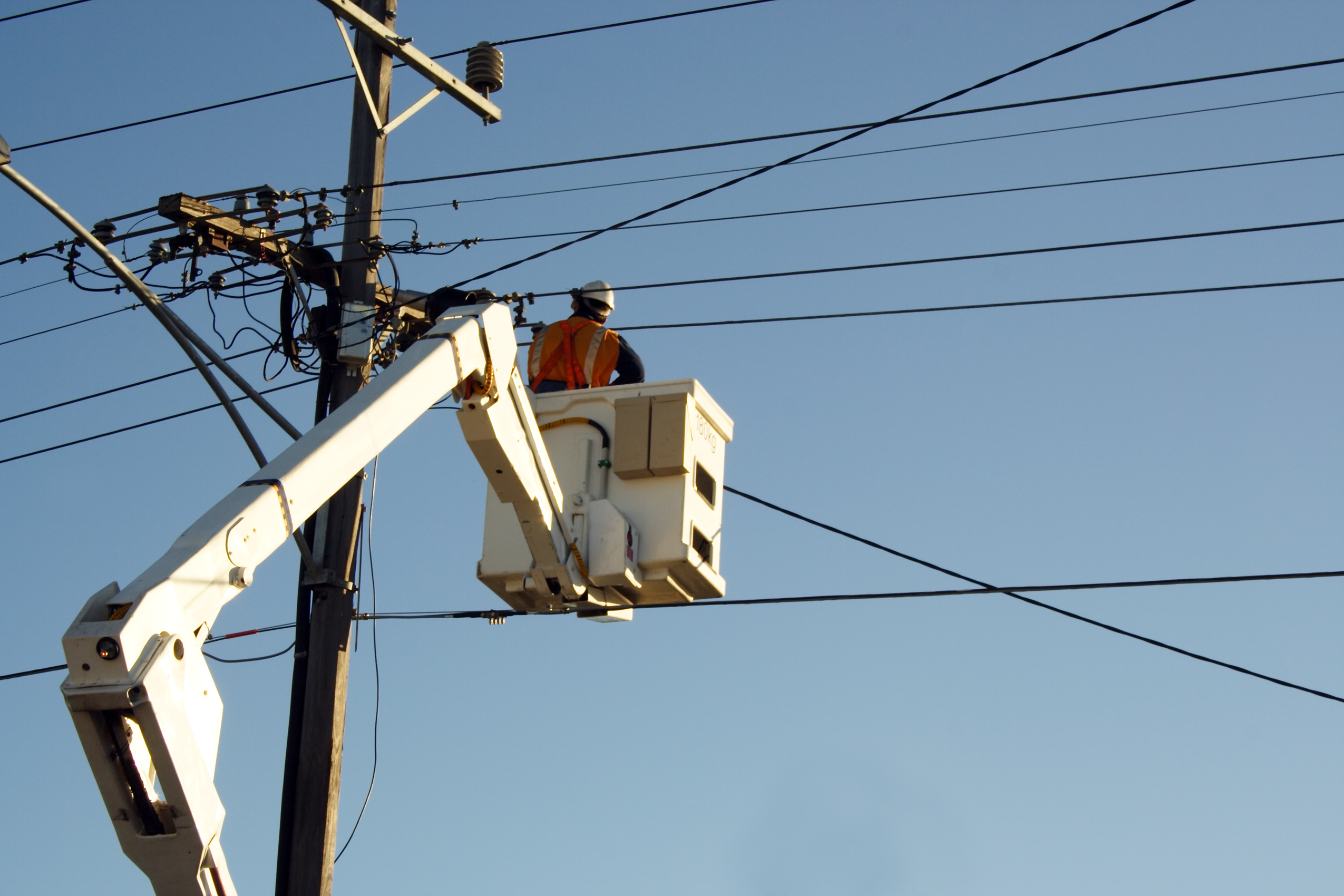 A spokesman for the Leesburg Electric Department declined to clarify its policy, saying the question was relayed to the utility's department director who wouldn't be available for comment for several days.
FPL spokesman Christopher McGrath said he's not sure whether the utility's customers can legally disconnect from its grid.
The Florida Building Code does not prohibit a homeowner from disconnecting from an electric utility, according to a section of the code provided by Patrick Fargason, spokesman for the Florida Department of Business and Professional Regulation, which administers the code and oversees its revision every three years by the Florida Building Commission.
The Service Utilities section of the state building code authorizes local building officials to disconnect utility service from buildings in case of emergencies "where necessary to eliminate an immediate hazard to life or property or where such utility connection has been made" without required approval. The section says nothing about allowing disconnections when approved alternative power sources are in place.
Fargason, however, pointed out that cities and counties are free to add their own requirements or restrictions as long as those don't conflict with the code. "If they want to have stricter requirements, that's up to them," he said.
Yes or no? It's not that simple
In Palm Beach County, code enforcement director Michele Pagan said by email, "To the best of my knowledge a homeowner may legally disconnect from the electric grid."
Building officials recalled a man who built a home in West Palm Beach in the 1970s but FPL didn't like where he put the electrical service meter and told him to relocate it to the other side of the house.
"He was a stubborn man and FPL didn't relent," said Doug Wise, who formerly worked for the city and is now Palm Beach County's building division director. "Ultimately the city was forced to issue a certificate of occupancy with gas appliances and gas lighting fixtures," Wise said.
West Palm Beach's decision to allow the family to occupy the house without electricity followed an extensive review process, he said. "The family raised children in the home and after they moved out, ultimately the man died. After that, the wife was sick of not having electricity and air conditioning and so she approached us."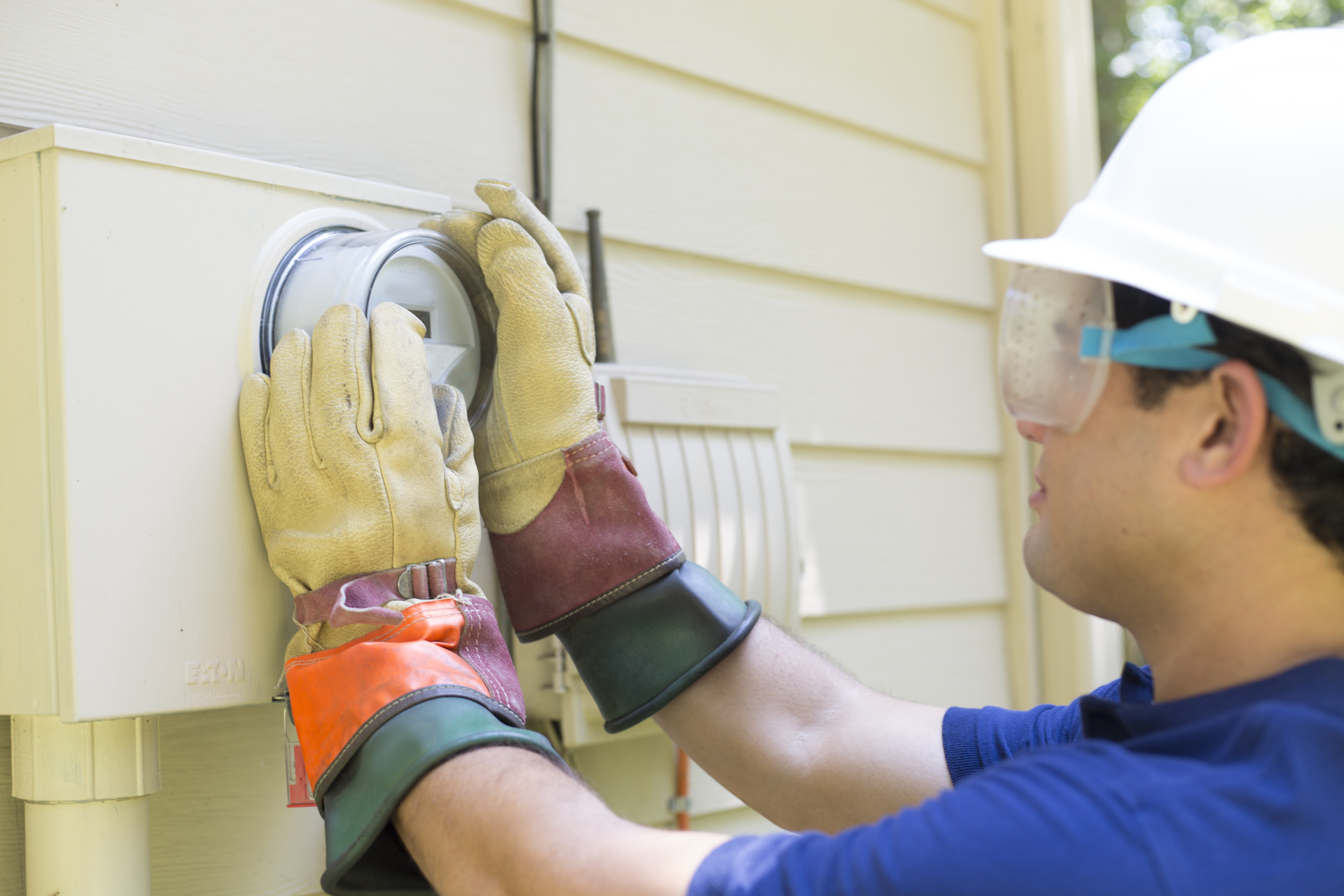 Fort Lauderdale's Development Services Department, which oversees both construction permitting and code enforcement, had no answer to the question of whether residents can disconnect from FPL's grid.
City spokeswoman Ashley Doussard said in an email, "The director tells me that we don't deal with those issues at the [Development Services Department] level. He suggests reaching out to the Public Service Commission."
As mentioned by Muir above, the Public Service Commission is not aware of any prohibitions.
In Broward County, officials provided conflicting answers to the question.
One answer relayed through a county spokeswoman stated, "Our understanding [is] that this connection is required by the state and is required for a certificate of occupancy. It is definitely not a local decision and is a mandated connection at this time."
But Ronald Puentes, building official for the unincorporated sections of the county, said, "There is nothing in the Florida Building Code or the National Electric Code that would explicitly prevent disconnecting from a power utility company and utilizing solar as a standalone power source or even propane or natural gas."
The only requirements, Puentes said, are that any solar, battery or gas installations also comply with the required codes. Whichever method is used must comply with standards in the county's Minimum Housing Code.
In other words, whether or not you can disconnect is not addressed in state law or building codes, but local government, if it even thinks about it, could have rules that require you to stay connected.

Easier in rural counties
Patrick Altier, owner of Solar Trek Inc., an Ocala-based solar system installer, said he's built systems for several homes in rural North Florida counties for "preppers" – people who think that society is going to fall apart and who want to be self-sufficient. Five were in Levy County, and two others were in Marion and Citrus counties.
In each situation, he met with the counties' chief building officials and laid out his plan for building systems that could power the homes off of storage batteries for up to three days, he said. In each case, the officials permitted the systems and allowed the homes to disconnect from their electric utilities, he said.
Ultimately, decisions to allow homeowners to disconnect from electric grids rest with local cities and counties, he said, under amendments they choose to make to the Florida Building Code or International Property Maintenance Code. That's how Leesburg can enforce a policy forbidding customers from disconnecting from the Leesburg Electric Department – because it owns the utility and sets the rules in its city, Altier said.
Rural counties tend to be more flexible, he said, possibly because not many homeowners in urban areas like South Florida have sought to disconnect.
One way to simplify the process for local governments, he said, would be to enact a statewide code or revise state laws to spell out just what's allowed and what's not. But such an effort could risk generating opposition from utilities that wouldn't want to lose customers.
"There are no clear-cut directions," he said. "It may be one of those things you would have to get from the Florida Legislature. But you'd have to be careful because you may not get the answer you want."
Ron Hurtibise covers business and consumer issues for the South Florida Sun Sentinel.
This article is written by Ron Hurtibise from Sun Sentinel and was legally licensed via the Tribune Content Agency through the Industry Dive Content Marketplace. Please direct all licensing questions to [email protected].