California Officials Say Requiring Electric Appliances In Buildings Inevitable
As part of its objective to achieve carbon-neutrality within 25 years, California considers doing away with natural gas appliances in new construction. This article by Inside EPA looks at state energy officials plans and timelines for a transition to all electric appliances.
A top California energy official and the former climate adviser for Gov. Jerry Brown say it is likely inevitable that the state mandates electric appliances in new homes and commercial buildings – and bars natural gas models – to help achieve aggressive greenhouse gas emission reduction targets.
They also say the state is likely at some point to mandate that natural gas appliances in existing buildings be replaced with electric models.
"We certainly may need mandates for new construction. Right now, we mandate that all new buildings have solar that offsets electricity. We don't require that they have electric appliances so that they don't use natural gas. I think we'll probably need to, and likely go in a direction of doing that for new buildings," California Public Utilities Commission (CPUC) member Cliff Rechtschaffen said during a June 23 webinar hosted by UC-Berkeley Law School's Center for Law, Energy & the Environment on "California's future and the role of natural gas."
Ken Alex, who directs Project Climate at Berkeley Law and served for eight years as a top energy and climate adviser for former Gov. Brown, similarly predicted the state would accelerate a push to retrofit homes and commercial buildings by replacing gas appliances with electric models.
He noted that California Energy Commission member Andrew McAllister has written a "roadmap" for achieving GHG reductions from the building sector. "And it does ramp up over time. If the voluntary actions fail to work, then it does at some point become mandatory. As a guess, it's almost inevitable if we're going to take our reduction requirements seriously that there'll be some form of mandatory requirement at some point in the future," Alex said.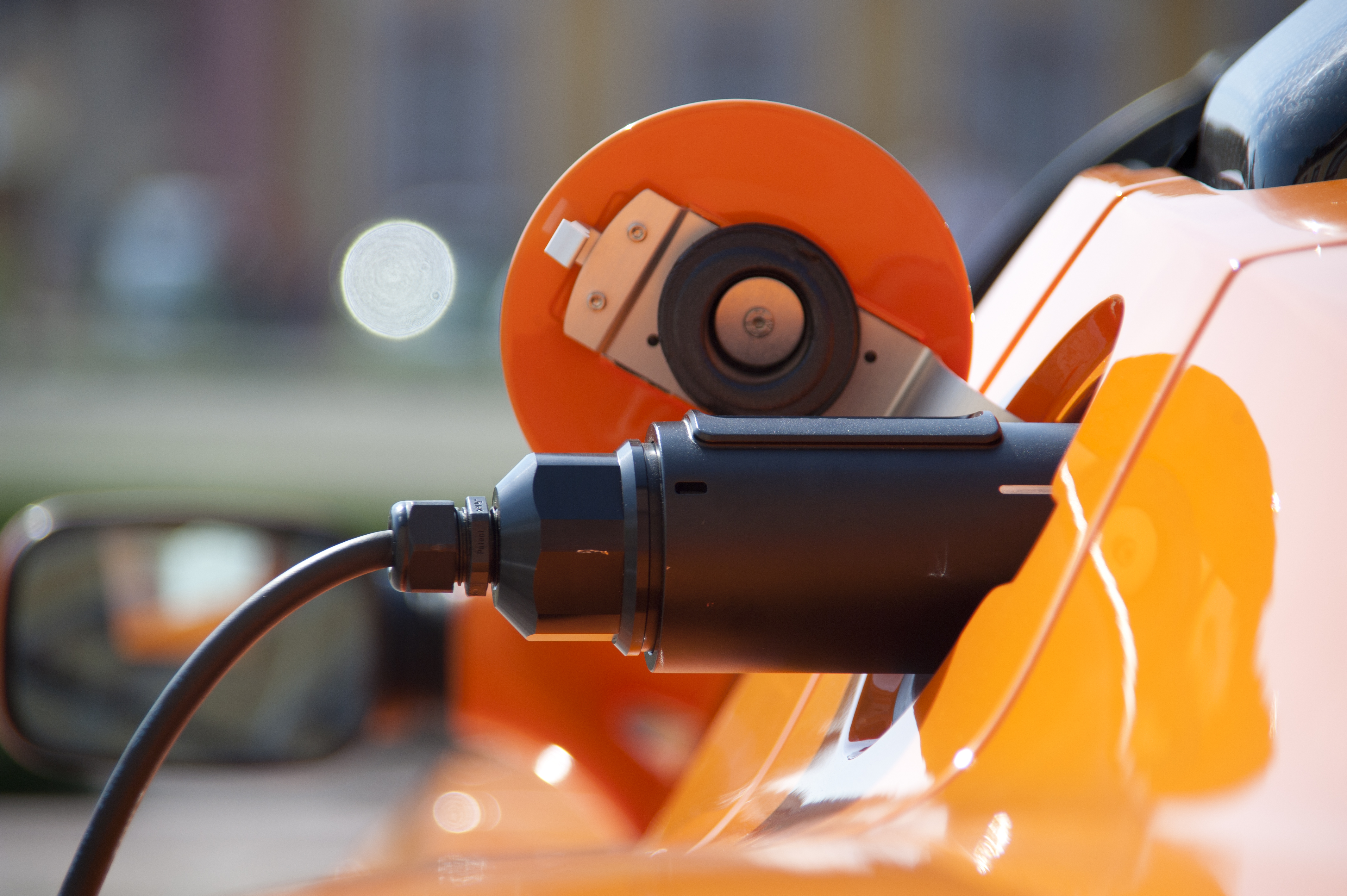 On this point, Rechtschaffen added: "I would say we are for sure headed there." He noted that in the transportation sector, California requires increasing percentages of vehicles to be zero emissions. "I think we're going to adopt a law probably in the next few years that says by a certain date – 2040, whatever – all cars in California have to be zero-emission vehicles. Of course, that's easier to do than pulling out an appliance in your house because the stock turns over more quickly and it's not as intrusive. But I think that's for sure where we're headed."
Their comments add to an already heated debate over California's move to sharply phase down the use of natural gas as a way to help achieve the state's goals of reducing GHG emissions 40 percent below 1990 levels by 2030, decarbonizing buildings by 2045, and reaching "carbon neutrality" by 2045. Buildings make up about 12 percent of California's GHG inventory, they say.
'Big Challenge'
Rechtschaffen acknowledged that replacing gas appliances – including ovens, water heaters and furnaces – with electric models is a "big challenge" because the turnover for the machines is 10 to 20 years. About 12 million existing buildings in the state rely on natural gas appliances, he said, and roughly two-thirds of California residential water heaters and furnaces are currently gas-fired.
"We're going to need a lot of subsidies. We're spending about $450 million this year on electrification, but we're going to need a lot more than that."
The state may advance a type of "cash for clunkers" program as part of an economic recovery stimulus response to the COVID-19 emergency, "in which you pay people to upgrade their appliances sooner rather than later," Rechtschaffen said.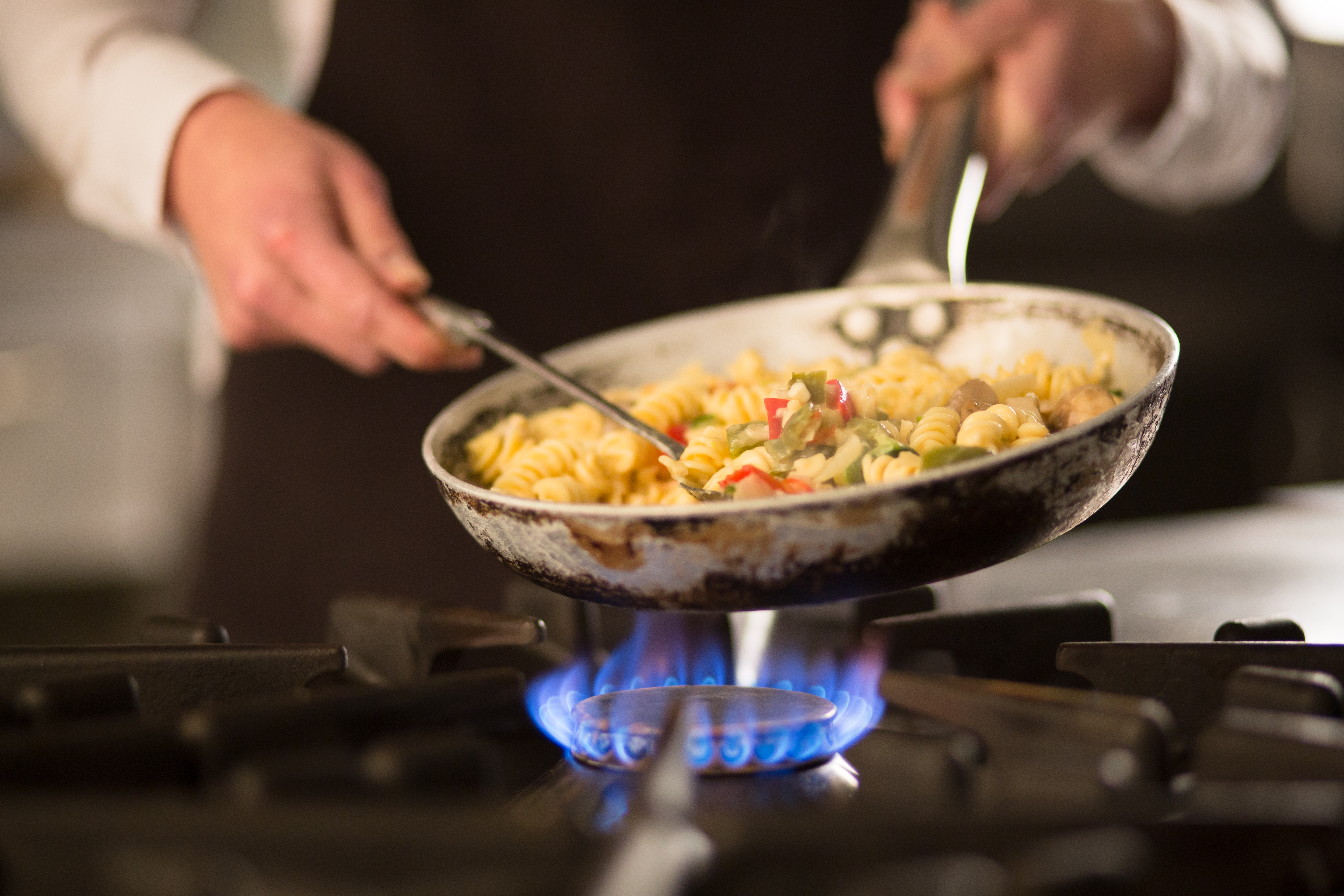 He also noted that many California cities have passed ordinances prohibiting natural gas hookups as part of new home and small commercial building construction, while some are mandating replacement of natural gas appliances in existing homes.
"So, we'll see if that pressure bubbles up and forces the state to more quickly" pursue similar actions, he added. "But it's going to be a difficult challenge. I don't think we can rely on a large-scale set of replacements anytime beyond a decades-scale. It's not going to happen in five or 10 years; it's going to happen over 10 to 30 years. And we have to allow for that."
Even though the current debate in California over phasing out gas appliances is heated, Rechtschaffen indicated obstacles could be overcome if state officials are careful in carrying out the transition.
"I should point out that the move toward decarbonization is generating a backlash among workers, who are worried about their jobs – there are a lot of well-paying jobs in the gas companies – and communities who fear the lack of choice [in appliances], and the fact that we've shut off electricity during recent power supply events," he said. This has "made people even more [concerned]. They say, 'You're going to make us all rely on electricity – look, the power goes off.' But those are not technological solutions. Those are implementation solutions."
Alex said California leaders could craft a new electrification push as part of broader strategies to recover from the coronavirus crisis and address racial inequity issues.
"I do feel like we have an opportunity now to think about resilience in a different way going forward as we think about rebuilding infrastructure and doing it in a different way, and having distributed assets," he said. "At the same time, we have the opportunity to build that resilience into all communities, including disadvantaged communities – and think about how we might promote the idea of having things like electric vehicles and electric appliances maybe in those communities first, rather than last."
This article was written by Curt Barry from Inside EPA and was legally licensed through the NewsCred publisher network. Please direct all licensing questions to [email protected].