Building Electrification Could Add Hundreds Of Millions Of Batteries To The Grid
As the need for electricity increases, smart appliances, renewable energy sources, battery storage and net-zero buildings are becoming more important to eco-friendly living. This well-researched article from Forbes takes a look at how growing electricity needs will be met in the coming decades.
Electricity demand is rising as global temperatures increase and economies grow, driving greater demand for cooling: Researchers project that by 2050 a warming climate will push energy needs 25% higher than they otherwise would be absent climate change in parts of China, Europe, and the United States.
Rising energy demand contributes to climate change – greenhouse gas (GHG) emissions from cooling have tripled over the past three decades. But what if smart appliances could turn millions of buildings in America into millions of batteries helping to balance our grid through building electrification?
Buildings can work in an integrated way with the electricity system to deliver affordable, low-carbon comfort. Smart, efficient electric appliances allow buildings to help smooth out energy demand and support more renewable energy on the power grid.
Better together: Building electrification and the grid
To confront rising electricity demand from buildings, places as far apart as Singapore and California have set net-zero energy building targets.
The goal is to build a fleet of super-efficient individual structures, topped with solar panels, generating at least as much energy as they consume, avoiding the need for more expensive power plants that could lock in decades of GHGs from coal or natural gas.
Net-zero energy buildings can help occupants save money on energy and enjoy the comforts of a high-efficiency, high-performance modern space. But millions of buildings are already standing, and a building's roof may be shaded or too small for solar, or it may be infeasible to undertake the deep efficiency retrofits required to reach net-zero. And getting to net-zero for hundreds of millions of individual buildings will be relatively expensive if each remains an isolated island.
Meanwhile, we have reached an exciting moment in the power sector: Wind and solar are the cheapest form of electricity (on an all-in cost basis) in an increasing number of regions around the world. But energy produced by the sun and wind is variable, and requires new ways of keeping the grid's supply and demand in balance. Even the most efficient, net-zero buildings can't do that alone – they have much more to offer as parts of the power grid that can self-adjust with the larger system.
Buildings outfitted with smart, efficient electric appliances such as heat pumps can become potent sources of grid flexibility. Automated operators can signal appliances to adjust energy use when needed, aligning the grid's variable supply and demand.
Actively calling upon buildings to operate flexibly could boost grid reliability, help get the most from clean energy, and save billions of dollars. Rather than operating as net-zero islands, these smart buildings would contribute to overall energy system efficiency, helping lower costs for all energy users.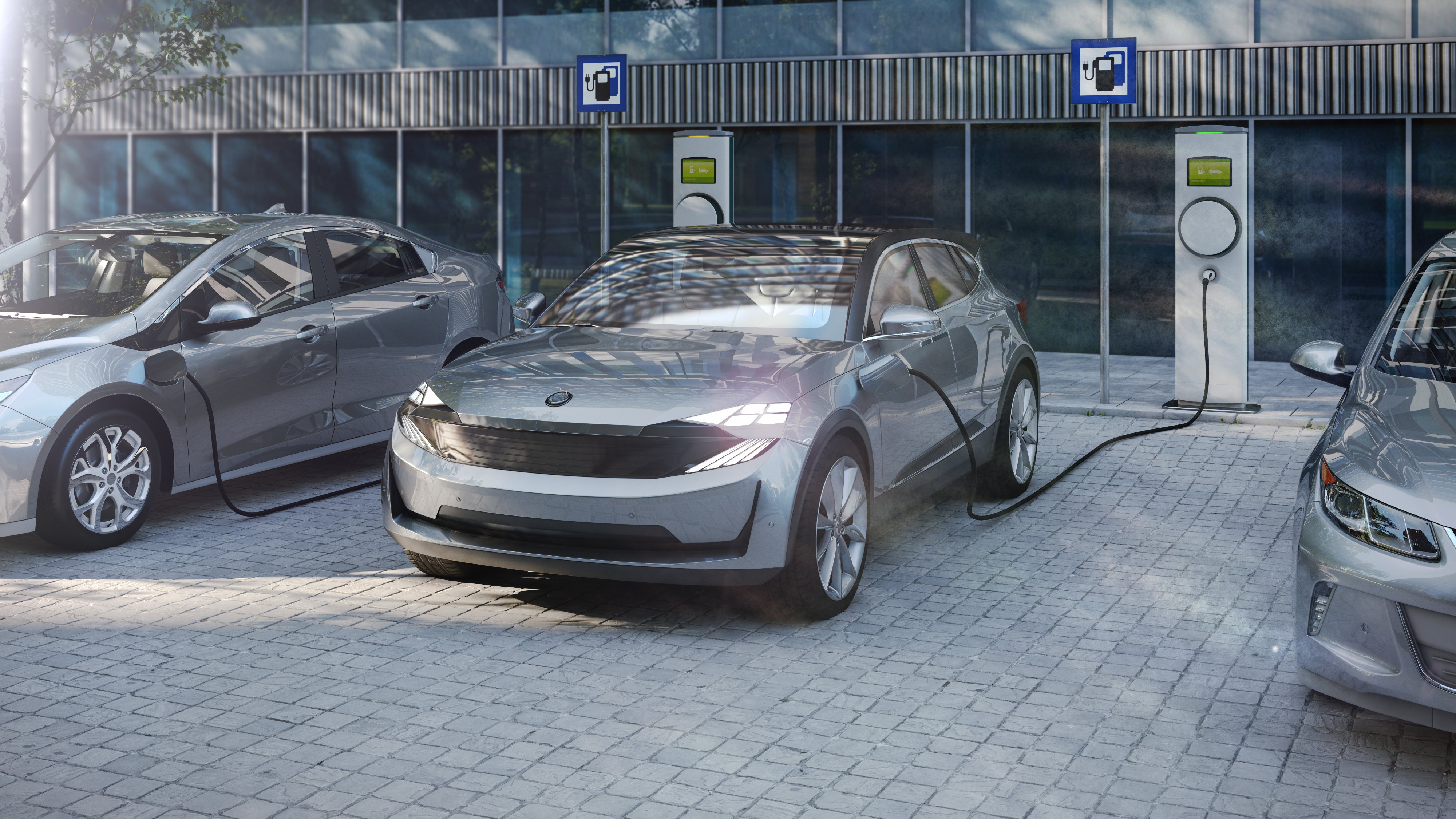 Electric vehicles (EVs) often come to mind in this context. As more and more drivers go electric, what if all of those EV batteries effectively become grid storage by charging up when solar or wind resources are most plentiful, then discharging to the grid when demand is highest? Under this model, what might have been a drain on the power grid instead enhances its resiliency.
Hundreds of millions of thermal batteries across our grid
But this kind of thinking shouldn't be limited to EV batteries. As cooling demand rises, we have the opportunity to re-imagine all of our buildings as a vast fleet of thermal batteries.
Refrigerators, freezers, and whole buildings can be pre-cooled to ride through the hottest parts of the day, or electric water heaters can turn on at intelligent times – effectively storing electricity in thermal energy and thus providing a steady ballast for the electric grid's shorter variations.
We can accelerate this transition to smart heating and cooling in a variety of ways. Investors can watch for promising heat pump technologies, innovative businesses focused on demand response, and software for optimizing fleets of buildings and appliances – the market for all three of these technologies has major growth potential.
State and federal policymakers can create utility programs and deployment targets for smart buildings and appliances, establish advanced building energy codes, and provide financial incentives for building owners to replace inefficient, gas-burning appliances with smart electric ones.
City officials can adopt ambitious building energy codes or building electrification policy, create training programs for contractors to install new kinds of smart appliances, and work with local utilities to operate buildings flexibly while maintaining comfort for building occupants. Codes cover new buildings, but complementary incentive and training programs are critical to reach existing buildings.
The U.S. and other industrialized economies need to lead the way on smart buildings, smart cooling, and smart appliances. After all, most families in tropical countries have yet to purchase their first air conditioner.
But as energy use for cooling surges in China, India, Indonesia, and elsewhere, every country will need to deliver this crucial service while maintaining power grid reliability and avoiding new, polluting power plants. If we invest in innovation and deploy these smart appliances now, buildings can balance the grid, not strain it.
This article was written by Energy Innovation: Policy and Technology from Forbes and was legally licensed through the NewsCred publisher network. Please direct all licensing questions to [email protected].