7 energy efficiency best practices to optimize your solar installation
For financial reasons, some homeowners choose to install only one battery. If they didn't pick the right solar installer to inform them, they may discover too late that this won't provide enough back-up power to run their entire home during an outage.
However, by taking a few easy measures to make their homes more energy efficient, homeowners can ensure they will get the most from their solar-plus-storage system by making their stored electricity stretch further and last for longer during a power failure. Even better, improving your home's energy efficiency will drive down total electricity costs throughout the year, as well.
Here are seven ways to make your home more energy friendly.
1. Understand Your Energy Usage
The first step toward saving energy is understanding how you use it. The good news: Small, manageable changes that have little or no impact on your day-to-day experience can make a big impact in your energy usage.
You can do this by reviewing your energy bills to spot any daily, weekly, monthly and seasonal peaks in your household's usage. The Department of Energy's Appliance and Home Electronic Energy Use calculator is also a useful tool for identifying opportunities to save on power usage. Make a note of when energy peaks occur and look at your consumption during these times. Ask yourself, "Am I using multiple appliances at once?" or "Are lights being left on around the house?" Once you understand what's causing the peaks, you can make small behavioral changes to mitigate them.
2. Replace Aging Appliances
Old appliances often use a lot more energy than newer ones. Walk through your house and make a note of any appliances that are coming to the end of their life and consider replacing them with Energy Star-rated models. To gain Energy Star certification, appliances must meet stringent energy efficiency criteria set by the U.S. Environmental Protection Agency and the U.S. Department of Energy.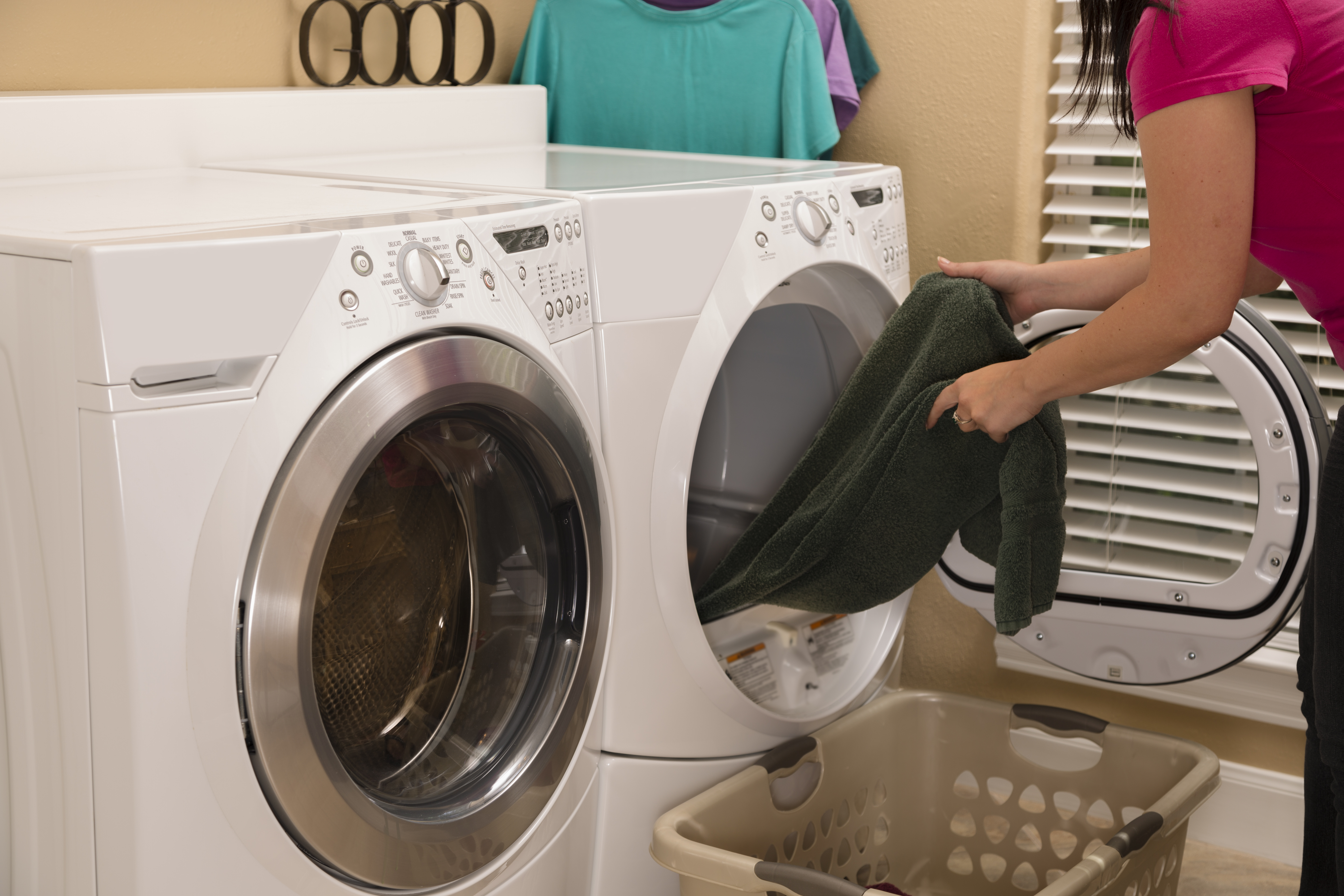 When you have solar panels or a solar-plus-storage system at your home, these appliances ensure that any energy produced stretches further. Even without storage, Energy Star appliances can help to reduce the amount of power drawn from the grid each month. Research suggests that switching to Energy Star appliances can help a typical household save about $450 every year on its energy bills.
3. Use Energy Intensive Appliances Less Often
Some appliances use a lot more energy than others. According to data released by Spark Energy, central air conditioning and heat pumps draw the most energy, followed by clothes dryers, water heaters, water pumps, and space heaters. To avoid overusing high-impact appliances, try the following:
Adjust your home temperature to more sustainable levels. Keeping your home at 75 degrees instead of 65 degrees can make a significant impact on energy efficiency.
Take shorter showers. Singing less songs in the shower means your water heater won't need to work as hard.
Wash your clothes with cold water. Energy Star estimates that washing clothes in cold water uses approximately 90% less energy.
Make sure your refrigerator and freezer aren't set colder than they need to be. Your refrigerator and freezer run all the time but you can minimize their impact on energy use by optimizing their temperature.
For homeowners with solar and solar-plus-storage, this knowledge can be helpful when deciding what appliances to use and when. In a power failure, you can limit your use of energy-intense appliances to ensure your solar power and any stored power in a battery lasts as long as possible.

4. Seal Air Leaks and Cracks — Which Can Lead to Heat Loss
As much as 35 percent of heat loss in homes occurs through the walls and 25 percent through doors and windows — largely through air leaks and cracks. Given space heaters are among the most energy intensive systems in the home, it makes sense to plug as many air leaks as possible to keep more heat indoors. Walk through your home and feel for any drafts through cracks in the walls or gaps around windows and doors, then consider using draft excluders or caulking and foaming these air leaks to provide better insulation.
5. Turn Standby Mode Off
Your appliances continue to use small amounts of power even when they are turned off. When devices are in standby mode or the switch at the wall is turned on, electricity continues to flow into them. These small amounts of power add up — particularly in a power failure when you're looking to conserve as much energy as possible.
The more appliances you can plug into an outlet hooked up to an on/off switch, the easier it will be to ensure those devices aren't siphoning energy while inactive. Instead of waiting for an outage, get into the habit of turning appliances off at the wall and avoid leaving them in standby mode. Additionally, in the event of an actual outage, unplug anything you don't need to avoid unnecessary drain on your battery storage unit.
6. Install a Smart Thermostat
Smart thermostats can be an easy way to make an instant energy saving in your home, giving you greater transparency and control over your energy usage. A smart thermostat connects your heating system to the internet, allowing you to change the temperature or turn your heating on and off remotely. If you and your family come home at different times each day, this means you can control when your heating is on to prevent energy being wasted.
Some smart thermostats even get to know the temperatures you like and when, automatically creating schedules for you — making it easier than ever to ensure your home is only heated and cooled when you need it to be.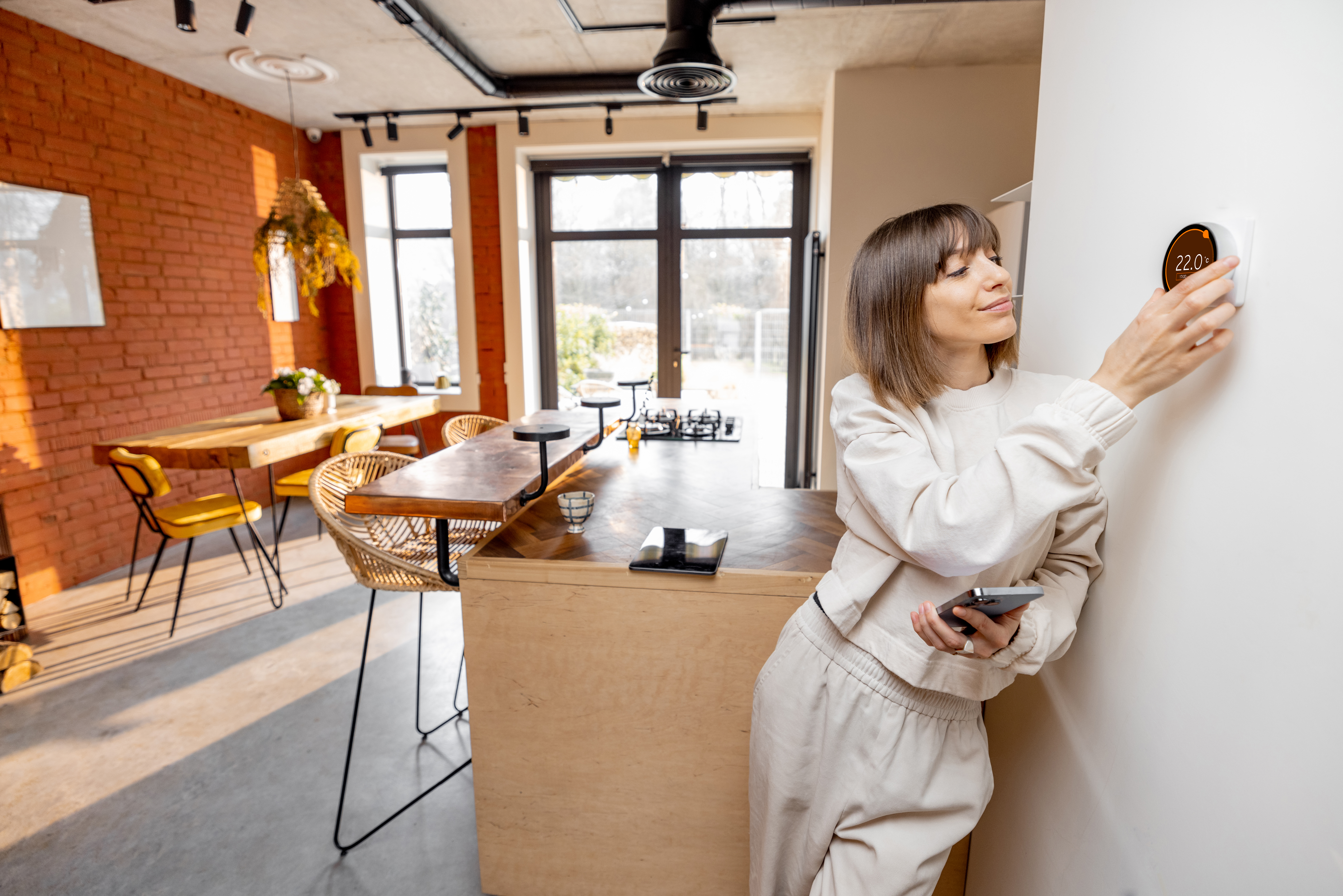 7. Fill Your Appliances
Avoid running half-loads in your appliances, such as small loads of washing or a half empty dishwasher. Running the dishwasher every night can drive up home electricity by about 2% annually, according to research from Sense. As often as you can, run your appliances full so you don't have to use them as frequently.
Solar and solar-plus-storage systems give homeowners greater control over their energy usage, helping to keep bills down and the lights on during a power failure. But getting the most from your home energy system means optimizing how you use energy in the home, to ensure any power you produce stretches further and lasts longer.
For advice on optimizing energy usage in your home with solar or solar plus battery storage, talk with an authorized Panasonic installer and get all your questions answered.