4 features to look for when shopping for energy-efficient appliances
Installing energy-efficient appliances is a great way to cut down on your energy use and save money on your power bills. And, as this article points out, installing solar panels is a great way to save even more by powering those appliances with free and renewable energy. Check out Panasonic's library of resources about going solar at home.
With so many options available, choosing an energy-efficient appliance can feel overwhelming. Here's how to choose the right one for your home.
Energy-efficient appliances are quickly becoming the norm for homeowners, as the right appliance can save in utility and energy costs and consumption for years. However, with so many options available on the market, it can feel overwhelming to choose the best energy-efficient option and know if it will really make a difference in your home.
Between labels and certifications, there are plenty of signs to keep an eye out for when shopping for replacements for household appliances like dishwashers, dryers, and fridges. Experts say there are four key things to keep in mind when shopping for energy-efficient appliances.
1. Choose smart apps
It's possible to get energy-efficient appliances that don't connect to smart applications, but experts say app connectivity is a valuable feature to consider when deciding between seemingly similar energy-efficient appliances. Sue Bailey, director of product planning at Signature Kitchen Suite, recommends smart appliances with connected technologies because they keep homeowners informed to make environmentally friendly decisions.
"With the ability to control these appliances through mobile apps, homeowners can adjust temperature settings remotely and usage can be changed even when they are away from home for any period," she says.
Smart features through Wi-Fi, Bluetooth, and mobile apps allow homeowners to remotely control appliances as well as monitor their energy usage. These apps can provide valuable insights into energy consumption so homeowners can make adjustments to save energy and reduce utility bills.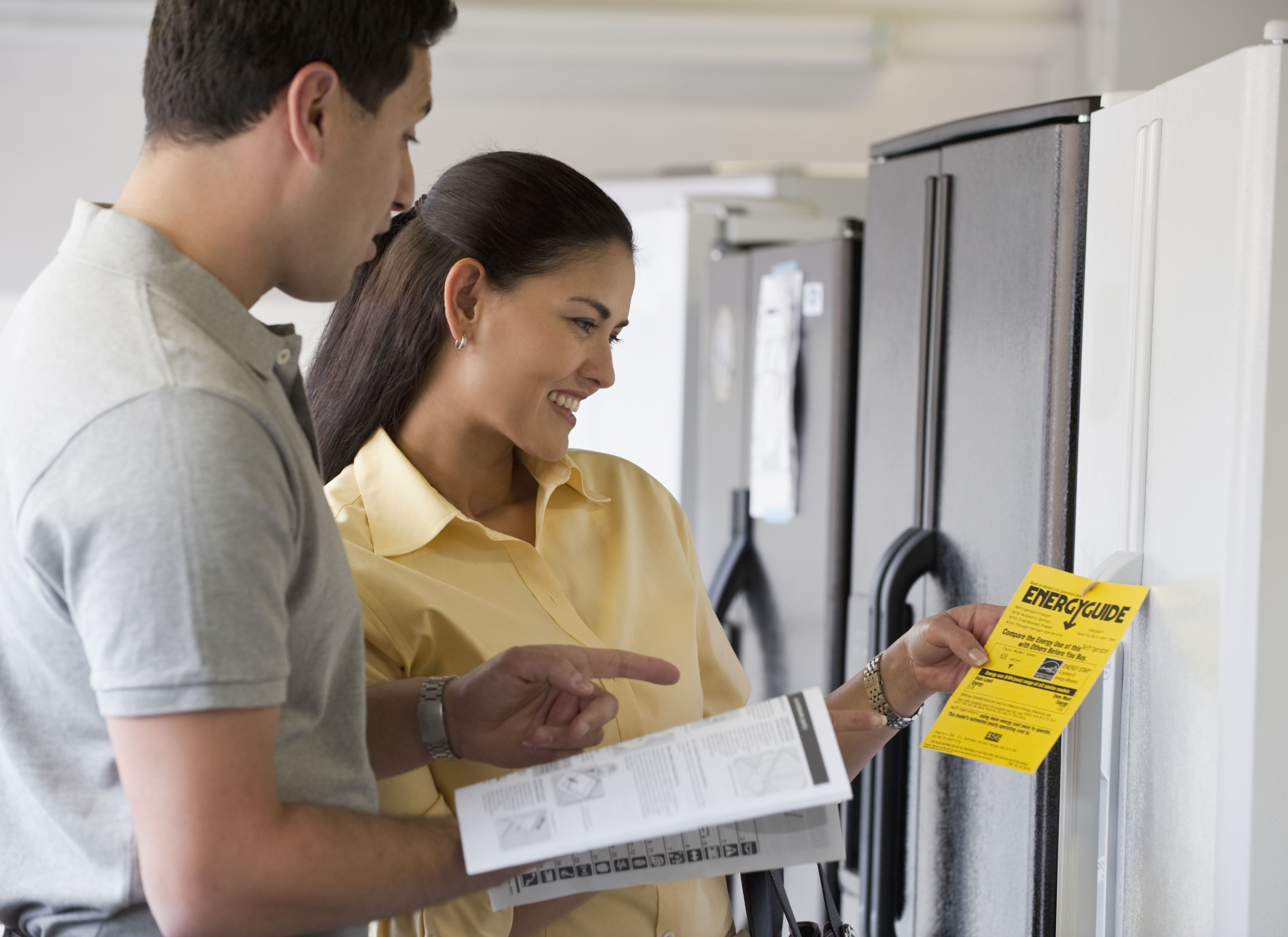 Bailey also says that some of these technology platforms use artificial intelligence (AI) to help proactively monitor appliances and send maintenance alerts and updates. These notifications help keep products running as efficiently as possible and make it easier for homeowners to keep their consumption within budget.
2. Look for ENERGY STAR certification
"When making kitchen appliance swaps, one of the simplest things homeowners can do is look for products that are ENERGY STAR® certified," Bailey says. The ENERGY STAR program is a government-backed initiative that promotes energy-efficient products to save consumers money and protect the environment.
Energy-efficient appliances in this program are certified by an ENERGY STAR label. These qualified products reduce greenhouse gas emissions by meeting energy efficiency performance targets. Bailey says that according to the U.S. Environmental Protection Agency (EPA), an old refrigerator uses 35% more energy on average than a model that has earned the ENERGY STAR.
Richard Tarrant, senior vice president of dish and laundry care at BSH Home, adds that ENERGY STAR-certified washers provide an outstanding clean. "These machines use sophisticated wash systems to cycle clothes through a mixture of water and detergent, allowing clothes to be scrubbed and cleaned without using excess water or detergent," he says.
"You can even take it a step further and seek out products that have garnered ENERGY STAR's 'Most Efficient' designation," Bailey says. These products deliver cutting-edge energy efficiency along with the latest in technological innovation. For sustainable appliance shopping, look for the 'Most Efficient' designation, which represents the very best for energy savings and environmental protection.
3. Select renewable energy sources
Considering how your appliances are powered is another energy-efficient consideration to make. Electric, solar, or thermal-powered appliances are a great step in the environmentally friendly direction. These renewable energy sources reduce greenhouse gas emissions.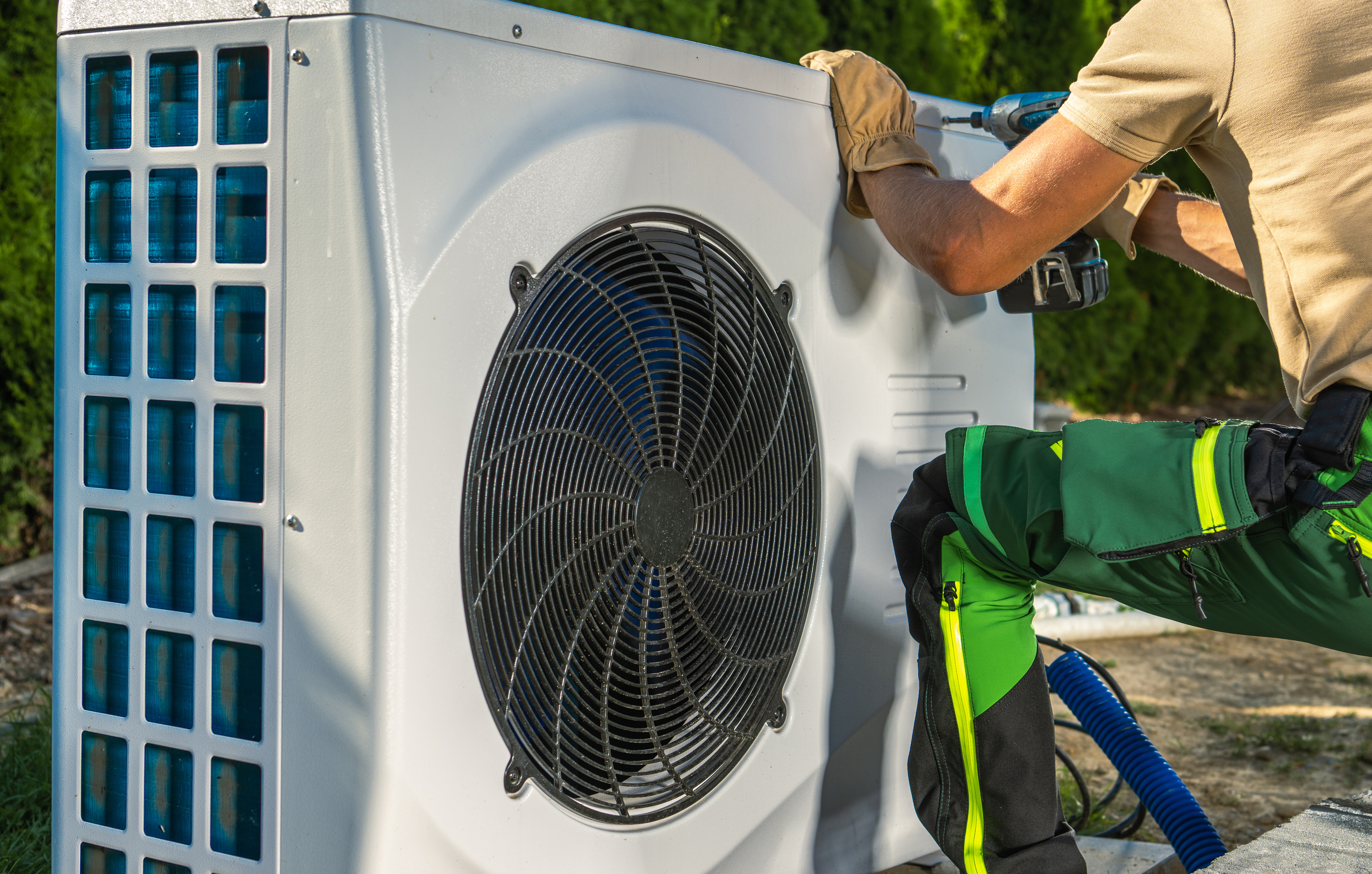 Bailey says appliance manufacturers are embracing the decarbonization movement. And there are many more models to consider these days than just a decade ago. Heat pump technology, for example, makes for a great sustainable swap. Bailey says clothes dryers, water heaters, and HVAC systems that are heat pump-powered can conserve energy by upwards of 50%. Tarrant adds that heat pump technology is also much gentler on textiles. Drying at lower temperatures can prolong the life of your clothing as well, he says.
Adding solar technology to your home can be a great way to sustainably power your appliances. Solar panels can also be a durable and ecological option for sunny climates. Choosing appliances that run on renewable energy sources is an excellent way to promote sustainable living and reduce your environmental impact.
4. Opt for up-to-date technology
Buying secondhand or used products can save an appliance from an immediate trip to the landfill. However, a rescued appliance might not be as energy-efficient or eco-friendly as newer models. There are many up-to-date features that reduce energy and water waste. "Another smart move is to look for refrigerators that use R600A refrigerant as it's much more environmentally friendly," Bailey says.
There are so many products available that don't sacrifice capacity or design for energy efficiency. "Technologies such as induction and even sous vide are gaining more attention not only for their high performance and precision but also for being a more energy-efficient way to cook," Bailey adds.
There are also plenty of new kitchen appliances on the market that offer multiple cooking modalities with one appliance. Some ranges offer all-in-one cooking surfaces for versatility and efficiency. Keep an eye out for state-of-the-art appliances that help decrease clutter by serving more than one need with maximum energy conservation.
This article was written by Nafeesah Allen from Better Homes and Gardens and was legally licensed through the Industry Dive Content Marketplace. Please direct all licensing questions to [email protected].